Here are some pictures of my SW-40+, which was my first HF radio. I put it in the case, added the knob, switch, a big 50 Ohm resistor, and a "sense" port (in parallel with the load). It doesn't look this nice any more...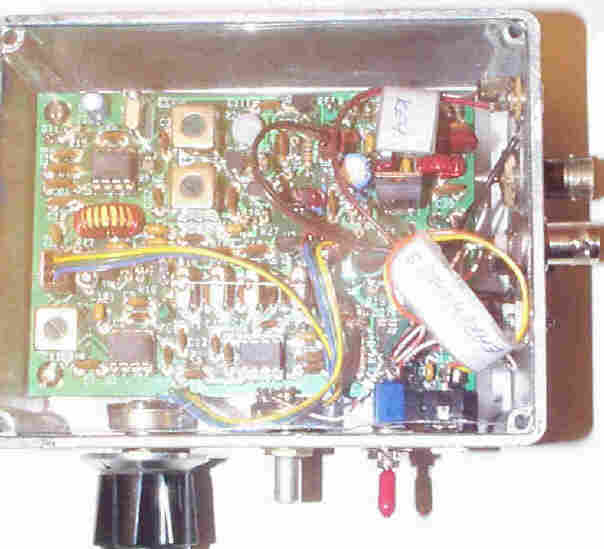 This is a picture of the innards with the cover (plexiglass) ON.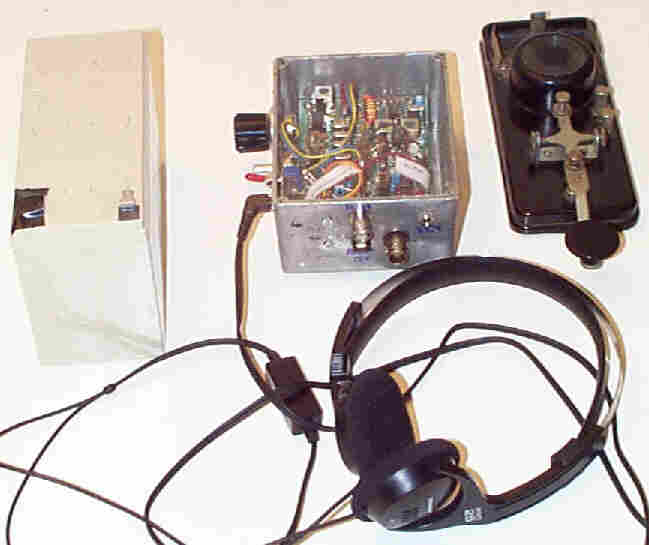 Here is a picture of my entire station (except the antenna of course), but I usually use a wall wart instead of the battery.
Here is a picture of the key I used with the SW40+. It's really a code practice key. My dad got it when he was a teenager and trying to learn code. It has a mechanical buzzer under the round enclosure, and a "D" cell goes in the battery holder in the back. I just put a clip lead on the contacts for my key line.