Back to
San Marcos
The 2011 Field Day location was uncertain for s few months this year, until it was arranged to hold it at the San Marcos lot used many times in the past.
There were HF stations running CW and SSB modes, and there was a GOTA station for enabling anyone to "get on the air". A satellite station was on site to work some space DX.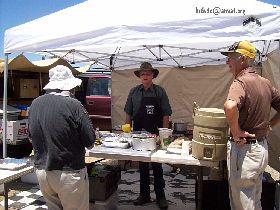 The kitchen kept everyone fed during this contest.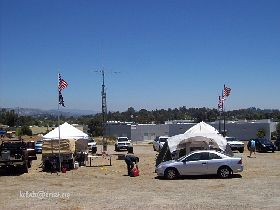 You can click on each picture to see a larger version.

73 until next year!
Bob
KC6VDX
PARC Field Day 2011