Site Still Going Strong
For the fourth year in a row, we set up operations in the vacant lot next to the Sheriffs department. The public was welcome, and we did get some drop bys.
This year the club was running a 5f station. This included a GOTA (Get On The Air) station, a satellite station, 6 meters, UHF/VHF, and an assortment of HF stations with CW and SSB modes.
The satellite station is shown here in operation.
You can click on each picture to see a larger version.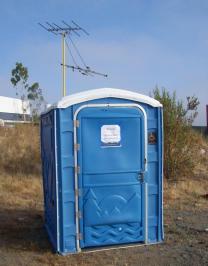 Bob
KC6VDX
PARC Field Day 2008