Home
---
2m / 70cm Ops
---
HF Ops
---
Packet / APRS
---
Essays and Writings
---
Resources
---
Journal
---
Guestbook
---
Links
---
Email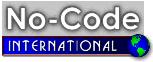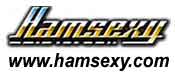 2 Meter and 70 Centimeter
Home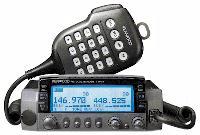 My primary 2 meter and 70 centimeter rig is the Kenwood TM-V7A, also known as "the blueface". Introduced in 1997, the Kenwood TM-V7A is a dual band mobile rig, designed to run off a 12v mobile or base power supply. Although primarily a VHF/UHF radio, the TM-V7A can be set so that it is U/U or V/V as well.

Portable / Other

I bought a Radio Shack HTX-202 on Ebay in August of 2004 for $60.00. I had always wanted one of these handhelds, due in part to their ruggedness and their affordability. A common sight among ham radio operators, the HTX-202 is a 2 meter monoband handheld, made by Icom for Radio Shack. This handheld will likely be relegated to backup or emergency status, once I fix my Kenwood TM-77A.

Mobile Operation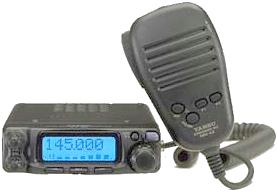 The rig in my truck is the Yaesu FT-50. I'm not quite sure why I was so enamored by this radio. It's one of the smallest dual band radios made, but it does not have dual band receive like the TM-V7A. It's small size might be to blame for its flaky behaivor at times. Sometimes the radio requires a complete reset of the CPU to continue functioning. But one thing I do like is that the radio itself can be almost completely controled from the microphone, which is a definite plus for a mobile rig. Also, the backlit microphone is easy to use at night, and the display is easy enough to read, even during the brightest days. It's a nice mobile, but since I drive a 1982 Ford pickup, I'm not sure that I needed to sacrifice features for such a small footprint.