!-onMouseover Link CSS Script-© Dynamic Drive (www.dynamicdrive.com). For full source code, installation instructions, 100's more DHTML scripts, and Terms Of Use, visit dynamicdrive.com-->
---
Welcome to Amateur Radio
---
Indiana Repeaters Of Interest
---
Learning the code
---
Download ICQ
Ham Chat
---

*** Click here for a Banner Links List***
Wanna Swap Banners-->Click Here

---
Look up Ham Calls
The QRZ Callsign Database
Callsign:
Your Zipcode:
---

Roll the dice to add your site to kb9ocq's Ham Radio database
---
THE QSL NET
---
---
---
---
---
How to become a ham radio operator
Get Acces to a book called "NO-CODE PLUS" you can find it at your local Radio Shack, study every question over until you know them by heart, believe me, its not as hard as it looks, just make sure that you study and understand each question.
Try these practice Ham Exam's
Once you've done that, call this number 1-888-225-5322 and ask them when and where the closest and earliest test date will be, 73 & good luck.
---
Click here to contact a Volunteer Examiner to find out when & where the next test session is!
---

After you pass your exam., don't forget to read the Rules & Regulations - Part 97 before operating your equiptment.

---

-------------------------Callsign Information---------------------------
------------------------Licensing Information--------------------------
---
Frequently Asked Questions
---
If the above guestbook is not working, try the one below
---
Click on plate to post your ham radio news, its free!

---
Click on the awards image to see the awards I've won
---
---
---

Click here to win my award----
Winners of the kb9ocq Ham Award

---
Click here to give me feedback
---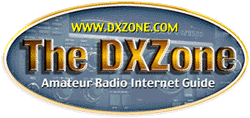 ---
Visit All My Other Sites
---
Last Updated Oct. 10, 2000
---