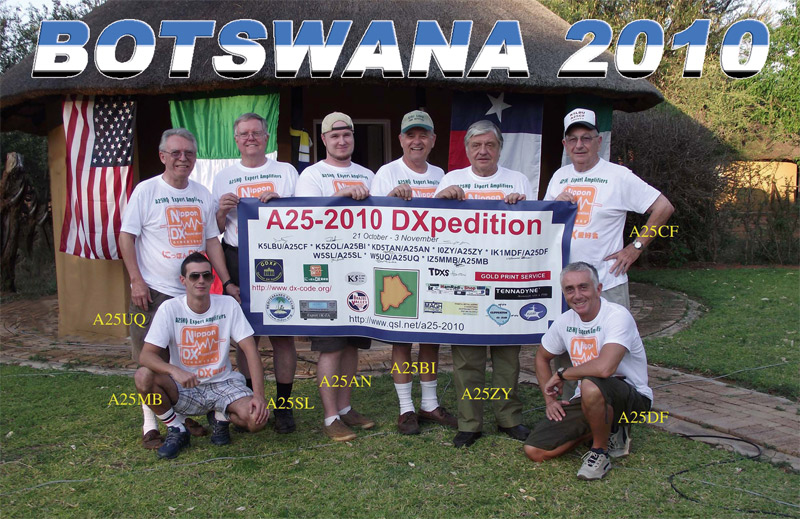 INFORMATION

The team departed from A25 on 4 nov 2010.
All the operation have been done at the maximum performance, in respect of band plan, time and free time.
The condition on the upper bands 20 to 10 mts, have been quite great!
Unfortunatly the condition on 30-40-80 mts, were not good, cause the tropical storms. Not so many qso's have been done.
The 160 mts have not been used (antenna problems).
Link to FACEBOOK Video... >>> http://www.facebook.com/video/video.php?v=169659879733492&oid=155174064623&comments