Anything Is Possible In The World Of Amateur Radio!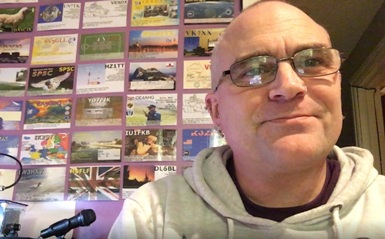 This website has been built to show how exciting Amateur Radio can be and to hopefully encourage others


to take the first steps in gaining their Amateur Radio Licence. Please feel free to contact me if you
have any questions and I will be more than willing to try and help. Amateur Radio has given me hope and a
sense of purpose in life. I never thought I had what it takes to become a Licenced Radio Operator but with
help from some knowledgable friends and by joining our local club I have achieved what I
originally considered to be 'the impossible'. Amateur Radio has played a big part in helping me to cope with my
chronic pain condition known as Fibromyalgia, an 'invisible' illness that can affect anyone of any age.
Click Here To Learn More About Fibromyalgia!



Feel free to hang around and take a browse through just some of the things I have already included on my site.
I strive to add further content as soon as I get the time so please bookmark and keep checking back from
time to time. By browsing and clicking on the Amazon Links throughout the website, you can help support the
running costs of this site, it would be very much appreciated.
Best 73's de Kev ~ M6KNS