Drowned Rats Radio Group - M0HRF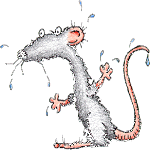 Recent Operation One
We took part in the Practical Wireless 70MHz contest on September 28th from IO91.

We used a 6 element LFA that was specially built for the event by Anthony G7LRQ. It went up with no difficulties and certainly worked!

Unfortunately we lost 80 minutes due to a ptt fault but got back on the air thanks to bare wires and lots of insulating tape.
Recent Operation Two
We took part in the 5th 144MHz backpackers contest on September 7th from IO91. It coincided with the 144 MHz Trophy and IARU region 1 contests

Establishing the station was faultless and we were joined for a guest appearance by Chris, G4CLB.

A good time was had by all but we were disappointed by the result. Post contest analysis indicated what we may have got wrong, we will change tactics next time.
Recent Operation Three
Information coming soon - check back.