Drowned Rats Radio Group - M0HRF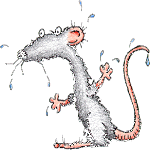 How to contact the Rats
You can contact the Rats by email at: (email address not clickable)
Think you might want to join the Rats? Fill in the form
here
and someone will get in contact with you to have a chat.
QSL ing
We welcome eQSL for our normal activities.

We will publish how to QSL for special events and DXpeditions if not eQSL.

Short wave listeners may email their reports and receive a special listeners QSL by return email.