JET Program
Tottori, Japan
1995-1998
For three wonderful years I taught English in Tottori, the least populated and most rural prefecture in Japan. Most famous for the sand dunes pictured below, Tottori is blessed with a variety of natural environments that have been incorporated into national parks.
I'll admit that I was a bit worried about the placement at first. My only previous contact with Tottori had come from Kobo Abe's book, The Woman in the Dunes, a rather depressing novel about a man kidnapped and kept against his will in the sands of Tottori, where he was held captive for the rest of his life. My first mailing from the Tottori Prefectural Board of Education included what was supposed to be an enticing Tottori tourist brochure titled "Our Eternal Home", which I thought was a rather creepy coincidence. My anxiety only increased when I opened my atlas and learned that Tottori was the coldest, cloudiest, and snowiest region in western Japan. The virtual opposite of everything I love about Hawaii, I began to fear the worst.
Of course I put my trepidations aside and went anyway. And I was glad I did. My three years in Tottori were utterly amazing; her friendly people coupled with breathtaking natural scenery gave me enough memories to last for a lifetime.
| TOTTORI | SCHOOL LIFE | HAM RADIO IN JAPAN |
| --- | --- | --- |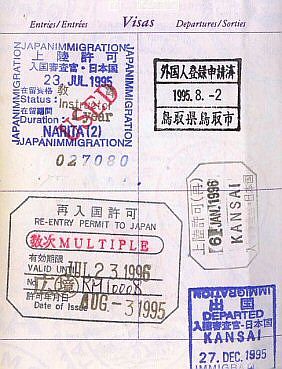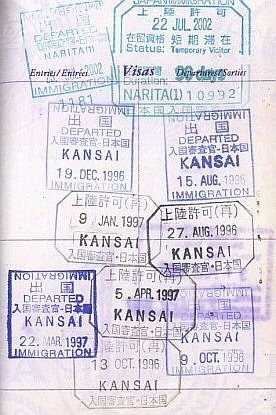 Click here to see some of my Japan travel photographs -- from Hokkaido to Okinawa!
Click here to read Impressions, my "sayonara" essay upon leaving Japan.