My main radio is a Flexradio 5000 software defined radio. I use it in conjunction with an Ameritron Al-1200 linear amplifier and a SteppIR 3 ele beam. I have fitted the QSK option to the AL-1200 for silent QSK operation. I also have a Yaesu FT-920 as a back up radio.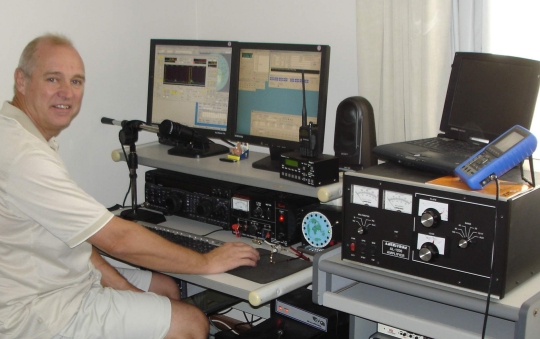 I use the DXLab suite of software written by Dave Bernstein AA6YQ almost exclusively. My typical operating view using dual monitors is as follows: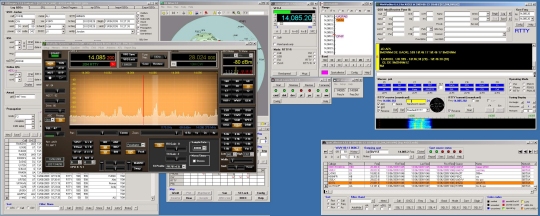 A view of the SteppIR beam at sunset. The tower is an old Strumech crank-up tilt-over lighting tower. The rotator is a Prosistel fully computer controlled through the DXView software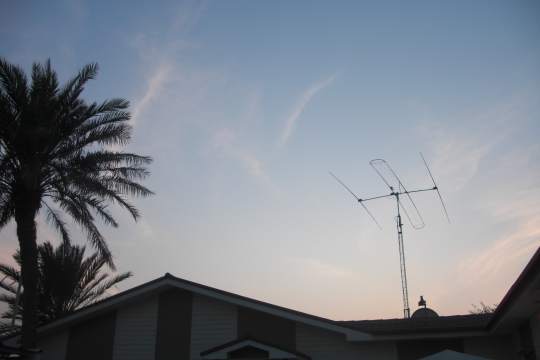 A closer view of the antenna now with the Wimo ZX 6-5 5 element beam for 6m. This is fitted with an SSB Electronics SB-6 Masthead preamplifier.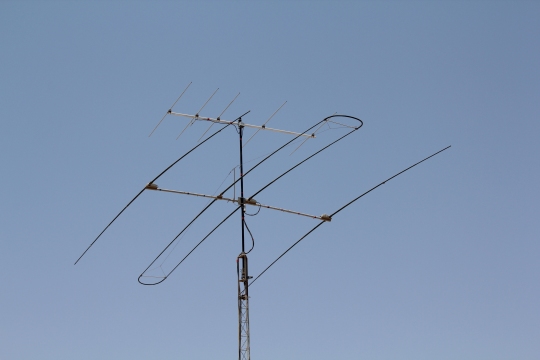 My station is located in Juffair, a suburb of Manama, the capital of Bahrain. My QRA locator is LL56hf.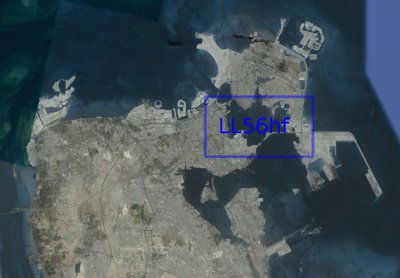 Only just inside the locator square!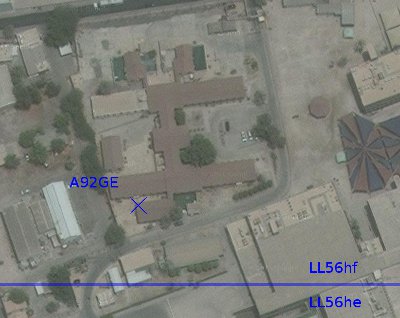 You can find me on google here
.