I have just had new QSL cards printed. The main photograph is "After the sandstorm" by Jack Higbee, the lower photos from left to right are The Arad Fort, A Dhow at Sunset, Sunset over the Royal Golf Club and the Bahrain World Trade Centre.
I am using a 40m loop fed with open wire feeder rather thanthe SteppIR 40m dipole. Through a tuner I can also load this on 30m, and by strapping the feeders together as a vertical on 160m and 80m. Results on 40m and 30m are very satisfactory and there is no interaction with the SteppIR on 20-10m. 160m and 80m load well but my background noise level on these bands exceed S9 rendering them almost unusable. Next step is a coax receiving loop to see if I can improve reception.
For anyone interested in the Second World War, and the technologies of the time used to crack the "Enigma Code". Bletchley Park is well worth a visit. Below is the "bombe".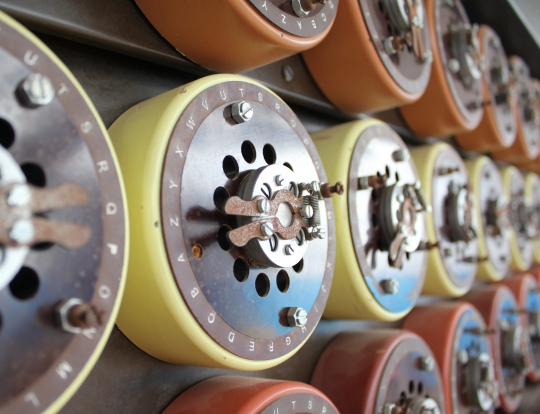 They also have a nice array of AR88 receivers which brings back memories of my shortwave listening days and my first foray into amateur radio as G8ERM.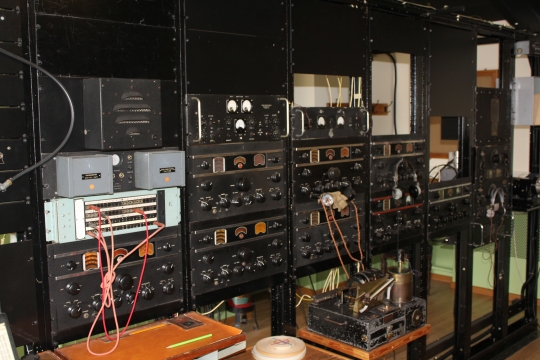 Hopefully the UK National Amateur Radio Centre which is under construction will soon be open.
Spotted from the lower castle in Marostica the antenna system of Roberto I3BUI. Roberto and I have had QSO's on 40m, 30m and 15m on CW and PSK. Roberto always has a fine signal here in Bahrain.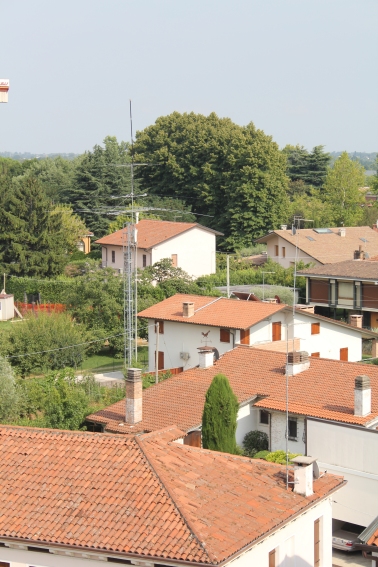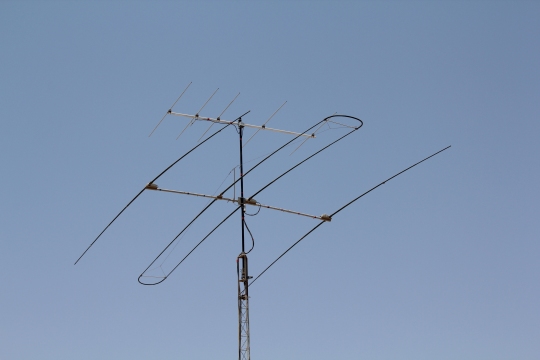 I now have a Wimo ZX 6-5 5 element beam for 6m. This is fitted with an SSB Electronics SB-6 Masthead preamplifier.
We now have the spot frequencies of 5.373 MHz and 5.405 MHz in the 60m band and an allocation of 69.900 - 70.400 MHz in the 4m band. I can operate on the 60m band with a wire antenna but at present have no equipment in Bahrain for 4m.
There is plenty of HF SSB activity in Bahrain. However if you need a cw or digital mode contact then it can be a bit tougher. I operate all modes from 30m - 6m inclusive. I am planning to have some sort of wire antenna (sloper?) installed for 160/80m in the autumn.
We now have a a 6m allocation: 50.000 - 50.500 on an exclusive basis and 50.500 - 52.000 on a secondary basis. I hope to meet you there.
Earlier this year we were given a new licence and extended operating priveleges. If you would like to see the bands we are now allowed to use, you can find them here (pdf format).