TrackSat/WM
Totally re-written and optimized for Windows Mobile devices.
Requirements:
Pocket PC, running Windows Mobile 5
PocketPC2003 and Pocket PC2003 SE (AKA Windows Mobile)
Will also run on pocket PC2002 with compact framework runtime installed.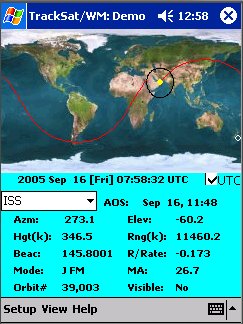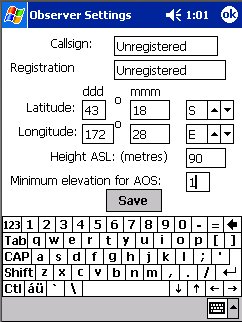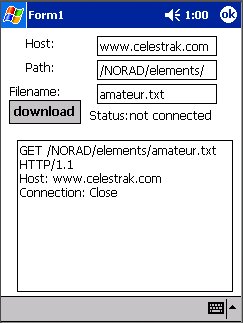 Upgrading from TrackSat/CE

If you are a registered user of TrackSat/CE your existing registration code will work fine with TrackSat/WM

You can choose to either uninstall the old version first, or leave it to compare, as TrackSat/WM installs into a different directory, so does not overwrite any TrackSat/CE files

Download current version here
Registration
Tracksat/WM is supplied as freeware. You may download this program and use it for non-commercial use freely.
See the registration page for complimentary registration code.
I no longer provide any support for any of the software products on this website.