WN2A's Amateur Radio And Engineering Web Links
Latest Revision: 16 December 2017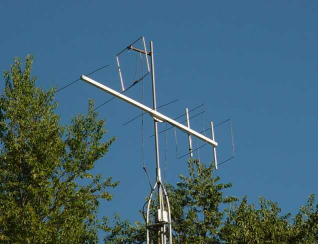 My old 2-Meter Quagi.


It did good, with just 6 watts CW on 2.

---
Amateur Radio
Open-Source Software/Projects
Qucs Electronic Design Circuit Analysis/Optimization with S-parameters/Transient/AC and DC Analysis. And more.

See my Qucs page for Puppy Linux (Slacko 6.3.2)

FreeBasic Open-Source Programming Language. Highly recommended.

Arduino Open-Source Project. Fun stuff, but practical.

---
Companies On The Web
Texas Instruments

Digikey

Mouser Electronics

Labview (Phenomenal Instrumentation Language!!) National Instruments

Wide Band Systems Receivers, Synthesizers and more.

Infineon (IRF MOSFET's)

You Do It Electronics Center Just outside of Boston, is an amazing place. Go check out the stuff downstairs !


Maxim Integrated Products
Venkel
CoilCraft

Google.com
Analog Devices
Microchip
NXP Semiconductor
SGS-Thompson
Bud Boxes
---
Linux:
Puppy Linux
Puppy Linux Forum
Puppy Linux Wiki
Linux Questions
---
Colleges/Universities/Organizations/Other
---
Government Institutions