On-Air Activities
I joined my local clubs when I left the military and returned home, but quickly became disillusioned: rather than being an active organization to further people's interest and knowledge in Ham Radio, they seemed like gatherings of old curmudgeons mumbling to each other about the latest deaths in the group. Barely any Ham Radio and literally no operating, technical discussions, or even camaraderie toward new people.
So, I belong to a few internet-based groups instead. They allow me to join groups with interests similar to mine:
QRP-L is an internet-based QRP club. There are no dues or meetings. There is only an active e-mail reflector. I have learned more about Amateur Radio and QRP from this mail reflector than from any other source including the ARRL. Since QRP involves a lot of homebrewing, QRP-L contains many technical people. Virtually any technical question you may have will be answered here. The experts have knowledge of areas such as: Antennas, propagation, amplifiers, receiver noise theory, mixers, test equipment, vintage gear, computer programming, etc.
I've belonged to QRP-L, since the mid-1990s. , etc. The reflector has been hosted by many organizations, both private and commercial, and now resides on Groups.io.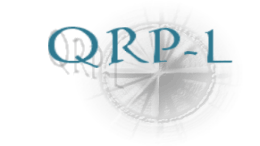 ---
SKCC, the Straight Key Century Club is the most active group of mechanical-key Morse code radiotelegraph operators in the world. Founded in January 2006, we have thousands of members around the globe.
Here's how it works:
-- Apply for free membership. (Open to licensed amateur radio operators only.)
-- Make HF radio contacts using any of the three early original types of manual telegraph keys: Straight Key, Bug and Cootie.
-- Gain on-air experience in sending and receiving by swapping numbers with other members; enter Club sponsored sprints, contests and special events; rag chew; earn activity & achievement awards; access our online resources, newsletter, forums and chat.
Please see the description of mechanical key types and participation guidelines here.
To receive an SKCC number, click Join SKCC. If you are helping someone who wants to join but doesn't use email, you can download a snail-mail application here.

---
FISTS is a well established and recognized CW (Morse Code) organization in the world of amateur radio. Founded in 1987 by Geo Longden, G3ZQS, it now has a world-wide membership in the thousands and growing daily.
What FISTS wants to accomplish.
1. To further the use of CW on the amateur bands.
2. To encourage newcomers to the CW mode.
3. To engender friendship within the membership.
How FISTS got its name, from our late founder, Geo G3ZQS (Silent Key).
"I used to be a member of TOPS before it went out. Quote on their banner was "Where FISTS Make Friends". A "FIST", as you know, is nothing more than a CW ops' reference to another ops' keying characteristic. Phil (TOPS founder/sec) was delighted when I told him of the connection though he was later to follow his XYL and his beloved dog, but I will never forget the enthusiasm which came back from his old vibro. 73 de Geo"
There is only one requirement to Join FISTS:
A love of Morse code and a concern for its perpetuation.
---
The
American Radio Relay League (ARRL)
is the national membership association for Amateur Radio operators. The League represents Amateur Radio interests to regulatory bodies, provides technical advice and assistance to Amateur Radio enthusiasts and supports a number of educational programs throughout the country. ARRL is a non-profit organization and has relationships with several other organizations including the Federal Emergency Management Agency, the American Red Cross, the Salvation Army, the Department of Defense, the Boy Scouts of America and several others.