This year, LCRC's 2018 Field Day activities (June 23-24, 2018) will again be conducted at Krall Park in Eniskillen Township at the intersection of Oil Heritage Road (Route 21) and Shiloh Line, south of Petrolia and just north of Oil City, Ontario.
Read our 2018 LCRC Field Day News Release HERE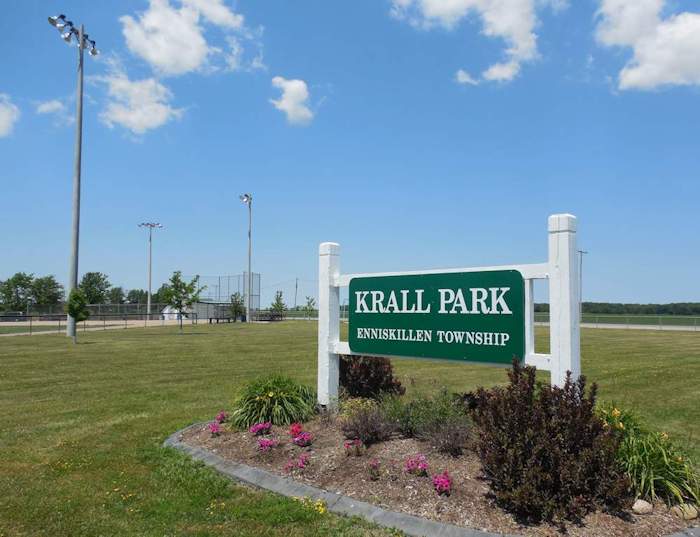 Depending on our ability to erect suitable antennas, tentative plans are to run three "official" stations this year in the 3A Category (emergency power) along with "Get On The Air", VHF/UHF and amateur satellite stations. We'll also be using the Club's call sign (VE3SAR). As in previous years, our operation in the contest will be for "fun" and not necessarily for "points" although a log of contacts will be kept for eventual submittal.
We are now looking for volunteers to assist with both setup and takedown and also to operate on the HF Bands. If you would like to help out (or just operate), please contact our event coordinator, Chuck Chivers, VE3VSA at [email protected].
As always, the public is cordially invited to visit our Field Day site from 2 PM to 4 PM on Saturday, June 23rd and from 10 AM to 12 PM on Sunday, June 24th. Admission is free!!! It's a chance for our neighbours and other friends to see what our ham radio hobby is all about.
Club members in good standing (2018 dues paid) and their families are invited to enjoy a Saturday evening supper with us "on the house" at the site. Supper on Saturday will be served around 5:30 PM and will consist of "cook your own" hamburgers and hot dogs provided by the Club. Non-members can also partake of the Saturday evening meal for $5.00. Members and others who wish to partake of the Saturday evening meal should bring their own drinks and folding chairs. Plates, cups, napkins and tableware will be provided by the Club. Saturday and Sunday morning breakfast will also be served around 8:00 AM, but only for those who stay over at the site from the night before.
However, so that we know how much food to buy, please also drop a quick note to our Field Day Coordinator Chuck Chivers, VE3VSA ([email protected]) including the number of persons in your party who plan to attend the Saturday evening meal.
More information on what Field Day is all about can be found at: http://www.arrl.org/field-day. As the date for Field Day approaches, we will be posting more definitive information.