Don's amazing ham shack
Let's take a look around inside
Jim N6TJ showing some of the radios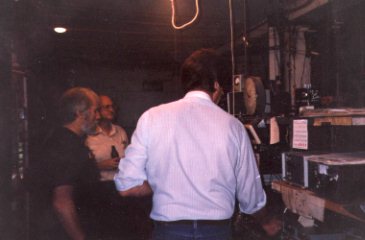 Some of the many awards Don had hanging on the walls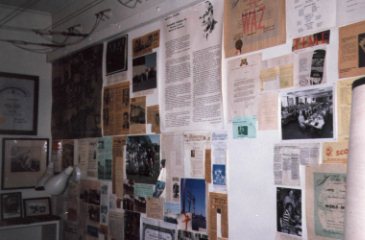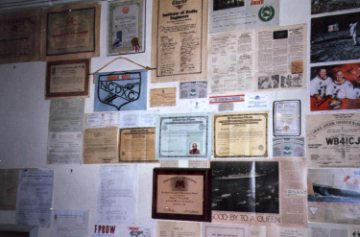 Terry Dubson (W6MKB, now K6JL) checking things out. Rumor has it that he wound up with one of these Alpha 77DX's in his shack!

Jim showing the superstation to the kids

Don had this picture on the wall showing him at the controls

And this blueprint of the antenna farm was on one of the walls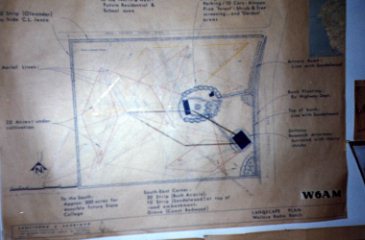 There were wires and equipment everywhere!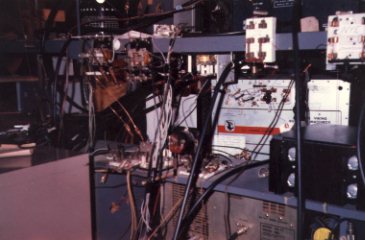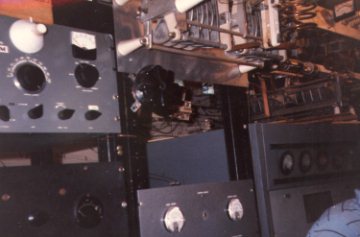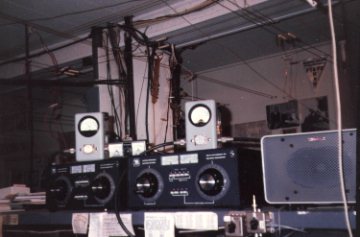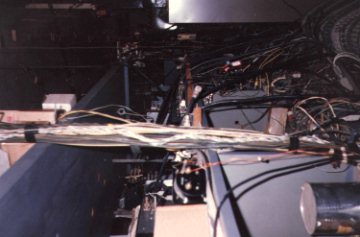 I began to wonder if there was more wire inside the shack than out!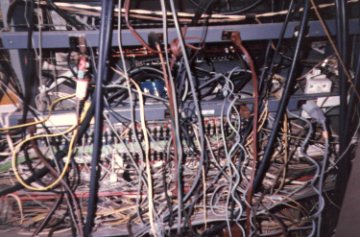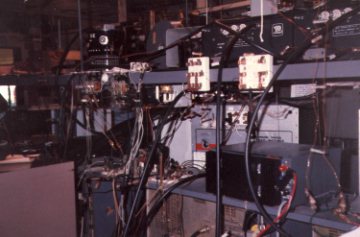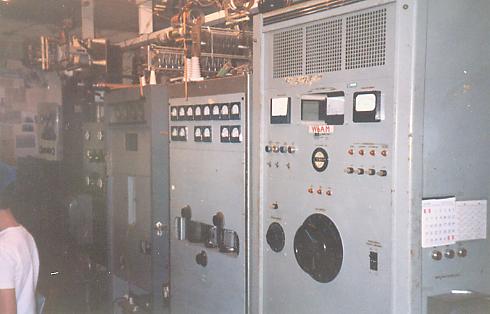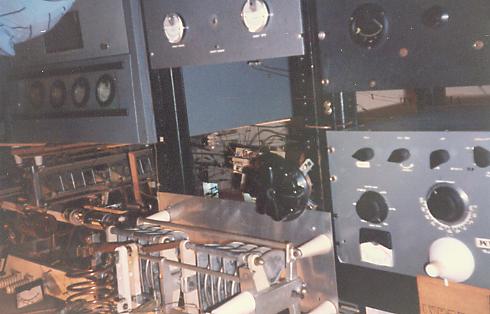 Here is where the feedlines exited the shack. Note the many relays on the wall to allow switching between rhombics.