LIVINGSTON COUNTY
AMATEUR RADIO PUBLIC SERVICE CORPS
(LCARPSC) Pronounced la carp sick
National Homeland Security Knowledgebase


Mr. Richard L. Winsett, PEM-CEM, Emergency Manager (EM) Livingston County
Bruce Pollock, PEM, N8WWX, Emergency Coordinator (EC)
Click on EC or underlined AEC to send email. To send email to EC and underlined AEC's Click here.
SKYWARN & Critical Incident Net Operations Frequencies:
1. Primary 146.680- (162.2 Hz Pl) LARK Repeater
2. Backup 145.410- (162.2 Hz Pl) Repeater
3. Backup 144.32 Simplex 4. Backup 145.52 Simplex
IS 22 Are You Ready, course on line
IS-195 Basic Incident Command System, course on line

IS 700 National Incident Management System, course on line (NIMS)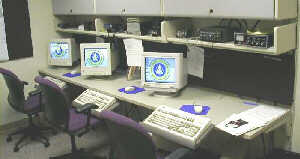 Ham Shack at the EOC (Photo by K1DE)


Please note: do NOT turn off the TNC's, TNC radios, or power supply.
Radios used for voice communications should be returned to their SkyWarn frequencies and turned off.
Please, please Exit WinAprs before shutting down console C !!!



<>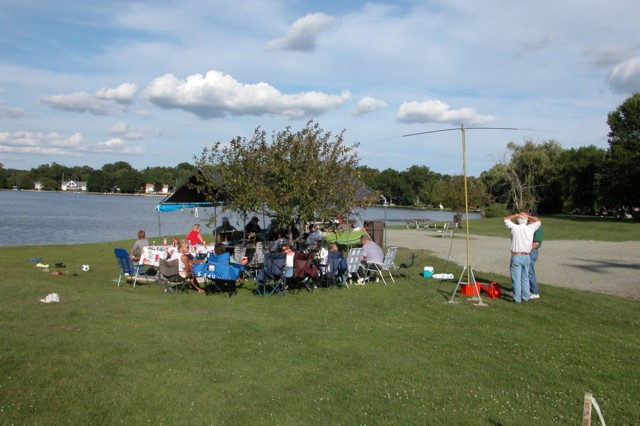 Training Drill





Training Drill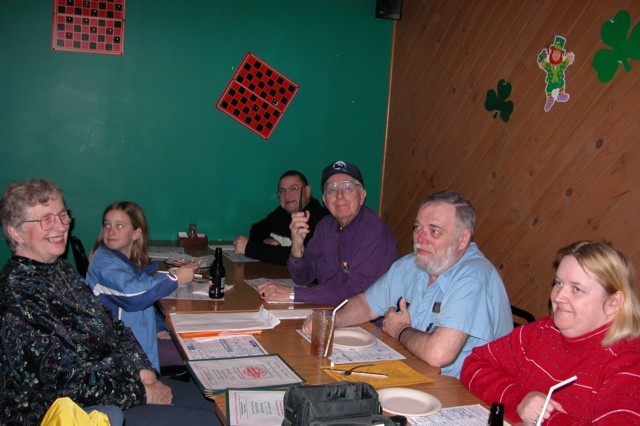 Dinner before Skywarn training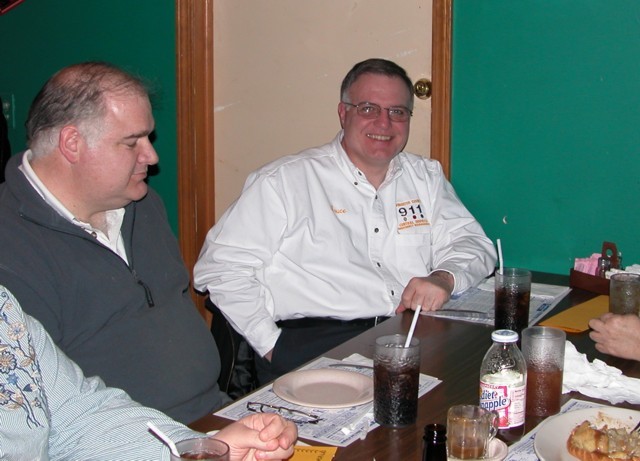 Pete, WA1LRL and Bruce, N8WWX at dinner before skywarn training
<>

.
Links
RACES Links
The Livingston Amateur Radio Klub (LARK)
Livingston County Amateur Radio Exam Schedule
Shirts, Jackets and Caps with LCARPSC Logo
Y2K Nite Activities
LCARPSC Training & Procedures
Michigan QMN Homepage
ARRL Homepage
Dayton Hamvention Homepage
Thanks QSL NET for providing space for this web site
Other Links

Questions, Comments, Suggestions, or Ideas
Send email to: n8eoc

You are visitor number
since 01/10/2000
This site created and
maintained by:
Tim, WB8HRO
Last update: 8/28/05