---
Wives and Lovers
copyright © 2007 by H. Paul Shuch, Ph.D.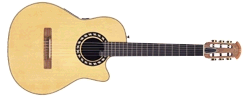 "I've written a song for each of my wives," I used to joke during gigs. "Soon, I'll have enough for the album."
"How many wives have you had?" a kibitzer once shouted from the audience.
"Three, of my own," I replied, before I had a chance to think the better of it.
"Why don't you write songs for the others?" suggested the fan. "Then, you'll have enough for a boxed set."
So, I did.
Some of these songs incorporate themes or melodies which are the intellectual property of others. These derivative works are intended to constitute parody and commentary on the original sources, a free speech right which is protected under the Fair Use provision of US law (Copyright Act of 1976, 17 USC para. 107). Unless otherwise indicated, permission to parody these songs was neither obtained nor sought from the original artists.
More Songbooks
---