BQ9P DXpedition
2003
A pictorial assembled by
Bob Schenck, N2OO/9M6OO
PAGE 2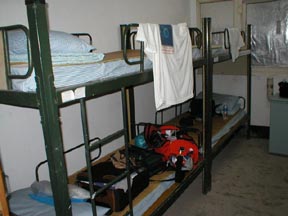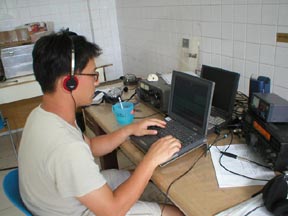 (l) Our sleeping quarters on Pratas... bunk beds in the fisherman's shelter. (r) Bill BV3BW works the pileups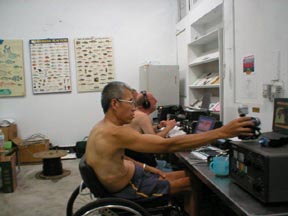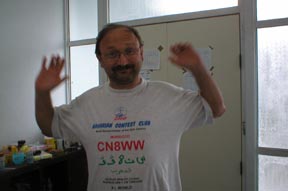 Paul BV4FH works the pileups .... Dietmar says "I'm having SO MUCH FUN HERE!"

Yuki crunches some more SSTV QSO's and one of our meals delivered by the Taiwan military 3 times a day

Chiang Kai-Shek statue/memorial on Pratas... Wolf works the pileups on SSB!

Chinese temple on Pratas.... Razor wire found in all the dunes on Pratas. Watch out boys!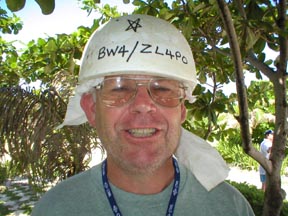 Lester found this old piece of styrofoam probably from a fish net buoy... and made it into a makeshift DXpedition helmet!

C3 in background.... Something a lot more powerful under cover in the foreground. (one of very many on the island)

Sunset on Pratas Island (Dong Sha Island) with a C3 on the roof of the operating site.