The KF2BQ & N2OO
Web Page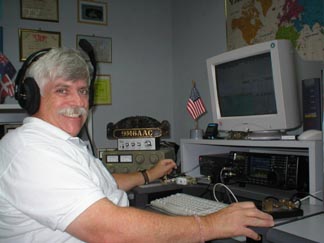 Bob running the pileups as 9M6OO from the 9M6AAC/9M6A shack at Hillview Gardens in 2003
Bob poses next to the plaque that dedicated the grand opening of the "new" 9M6AAC ham shack in 1999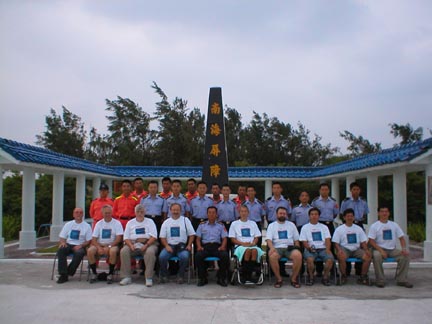 The Pratas Island DXpedition TEAM poses with the Taiwan military officers stationed on the island.
October 16, 2003
Sitting l to r: Wolf OE1WHC, Lester ZL4PO, Bob N2OO, Dietmar DL3DXX, Vice Commander, Paul BV4FH, Falk DK7YY, Yuki JI6KVR, Robert BV3FG, Bill BV3BW
Bob's latest DXpedition:
To the 2003 N2OO/BQ9P Pratas/Dong Sha Island DXpedition web page
To the 2003 9M6OO DXpedition to BORNEO web page
---
Let's Make Waves!
Visit our stores for some great gift ideas!
Hey! How about a gift for yourself?
View dozens of different items with these designs!
T-shirts, sweatshirts, mugs, mouse pads, calendars..... & MORE!
MANY other unique items!
CLICK on each image below to enter that store!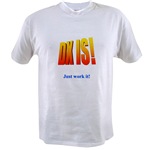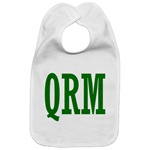 ---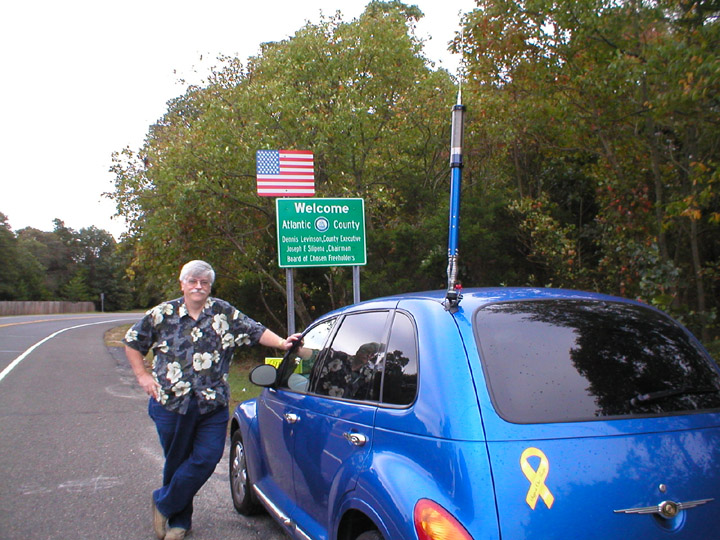 Bob's latest fun thing to do is COUNTY HUNTING!
On Feb 19, 2005 Bob finished working all counties.
On March 5, 2005 Bob was granted USA-CA #1116 (Worked All Counties Award from CQ)
Here is Bob with his Steel Blue PT Cruiser set up for mobile HF just after he just gave Hollis KC3X his last county in the USA on CW (Atlantic County, NJ)!
That's a "Lil Tarheel" antenna painted to match the PT!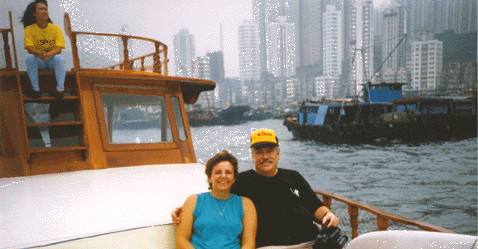 Beth and Bob Schenck in Hong Kong on their Honeymoon, August 1991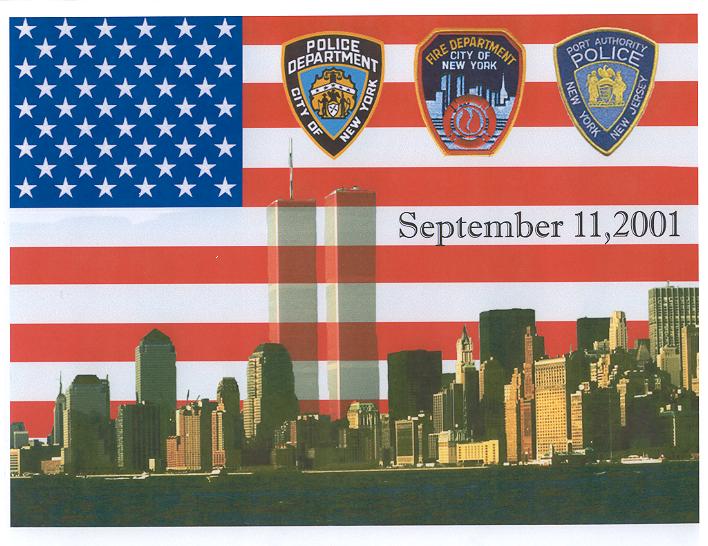 United we stand.
Dedicated to our nephews on the NYPD
... about us
Our favorite hobby is Amateur Radio.
Beth enjoys casual contesting and DXing. Beth is a teacher. She is currently a Family School Liaison for a local K-2 elementary school. She has utilized amateur radio in the classroom for many years.
Bob enjoys contesting and DXing. He especially enjoys doing DXpeditions, which are Ham Radio operations from far away lands. In November 2002, he retired after 33 years of service with Verizon (formerly known as Bell Atlantic and New Jersey Bell) where he worked as a network technician in local telephone company central offices.
... our honeymoon
We were married on July 27, 1991.
We then went on an extraordinary 5 week Honeymoon/DXpedition to Rawa Island, West Malaysia, Singapore, Brunei, East Malaysia and Hong Kong. We operated from Brunei as V85OO & V85XYL, from East Malaysia as 9M6OO & 9M6BQ, and from Hong Kong as VS6VO, VS6/N2OO and VS6/KF2BQ.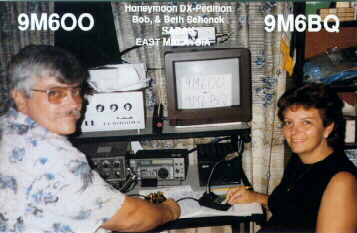 Our 9M6OO & 9M6BQ Honeymoon QSL from Sabah, East Malaysia

Take a tour through the N2OO DXpedition history pages!

QSL via N2OO
a list of all the calls that N2OO handles QSL cards for...
and instructions on how to QSL via N2OO

November 7 - 29, 1999
stats, photos and memories!

... our sons
Beth's son JIF, graduated with program distinction from Richard Stockton College, with a BA in Communications. He has his own media consulting business called Titan Media Consultants..
Bob has twin sons. Rob and Dave are both mechanics at Precision Automotive Technicians Service.


Congratulations to Rob and Devin on the birth of their beautiful little girl, Keara Lyn!
Yup! Bob and Beth are GRANDPARENTS! Wow!
Here she is showing off her "OO" sweatshirt for Grandpop!
.
... our pets
We love our pets!



Taffy is our "affectionate" Golden Retriever.


Dorothy is our "fat" cat.


Peanut is our "lovable" kitten. (Dorothy's baby!)


Fred the goose is our "concrete" goose. Here is FRED, all decked out for Christmas!


This is Mo, one of our local "PET" South Jersey mosquitoes!


Our favorite links: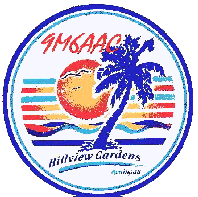 Hillview Gardens Amateur Radio Club, 9M6AAC/9M6A
The Hillview Gardens "Ham Radio" Resort!


To email us:
Email Bob Schenck, N2OO
Email Beth Schenck, KF2BQ
Updated: December 11, 2005