My 1983 Chevy K5
***UPDATE***
This truck is for sale!
Right now it has some issues with the transfer case but still has a strong engine.
For more info contact me at the email address located on this site.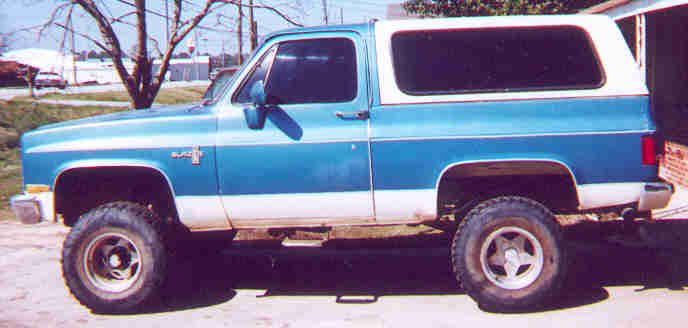 When I purchased this Blazer in Feb 2002 it was almost completely stock with a worn out 305 Engine, SM465 4 speed manual transmission, NP208 transfer case, and stock corporate 10 bolt axles with 3.73 gears sitting on some worn out 31" tires. I have since added the following upgrades:
Rebuilt 350ci engine (Feb 2003)
Centerforce II clutch and pressure plate (Nov 2003)

Edelbrock performer dual plane intake
4" suspension lift w/ Rancho 5000 shocks
Flowtech headers
Custom dual exhaust using Flowmaster 40 series mufflers
4 point rear roll cage

2 150watt Dick Cepek offroad lights in grill
15"x10" chrome sawblade wheels with 36"x14.50" Parnelli Jones Mud Grip tires
Warn Premium maunal locking hubs

The list above will grow in time because I am far from finished with building up this truck.
The following upgrades are planned and I'm sure more will pop up in the future:
Lockers for front and rear axles
On board air
On board welder
Winch
Heavy duty bumpers
Rock sliders
and who knows what else.
Just a few sites that have helped me along the way or given me ideas
---
A few pics of my blazer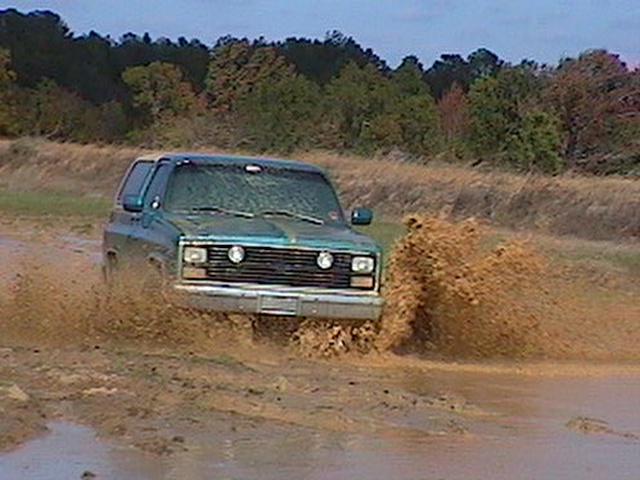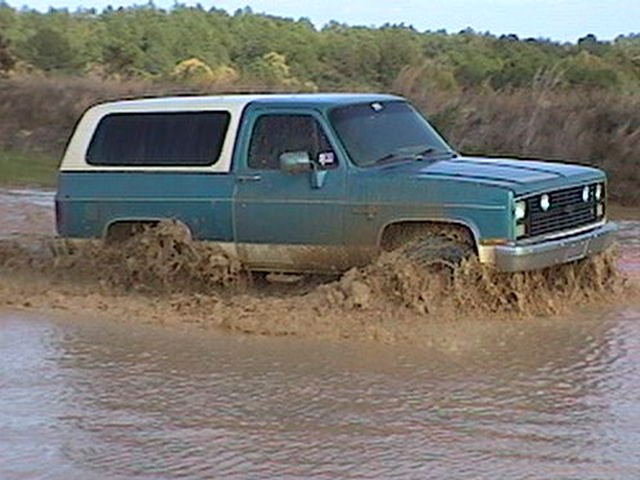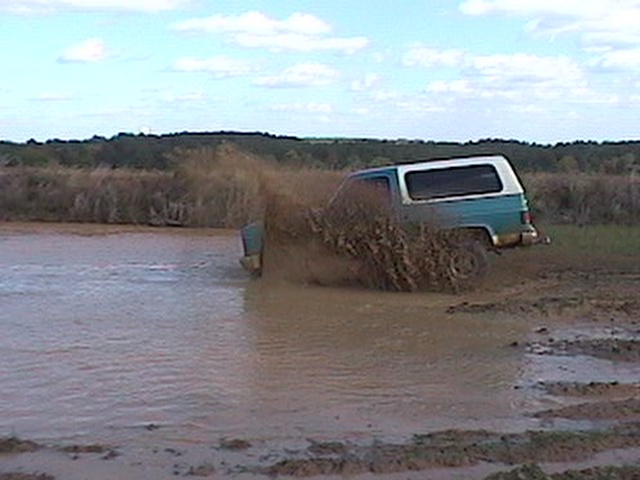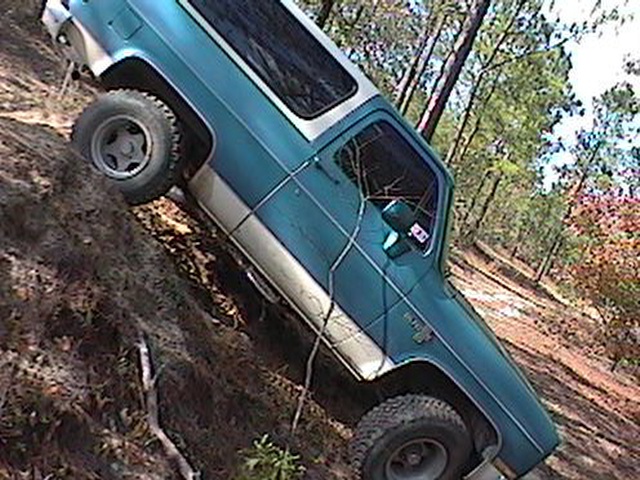 ---
A few poser shots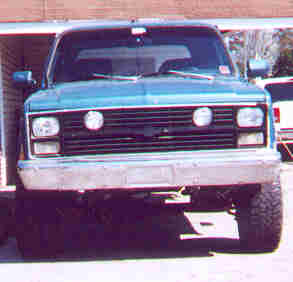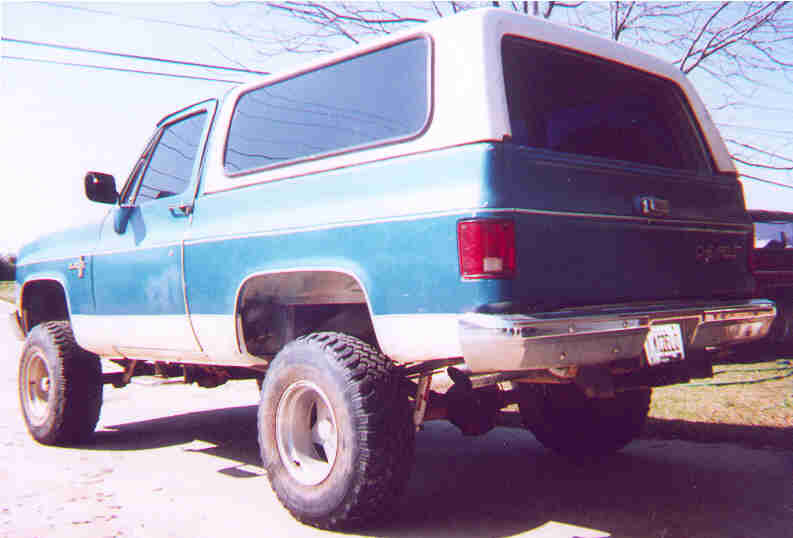 ---
A few close up pictures to show what a 4" lift looks like with 32" tires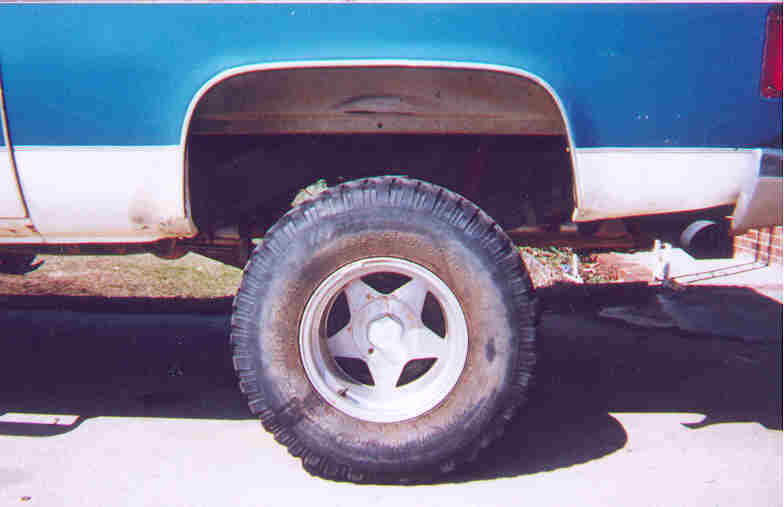 ---
A couple of pics I found on the net to show how to trim the fenders to fit 42" tires with minimal lift.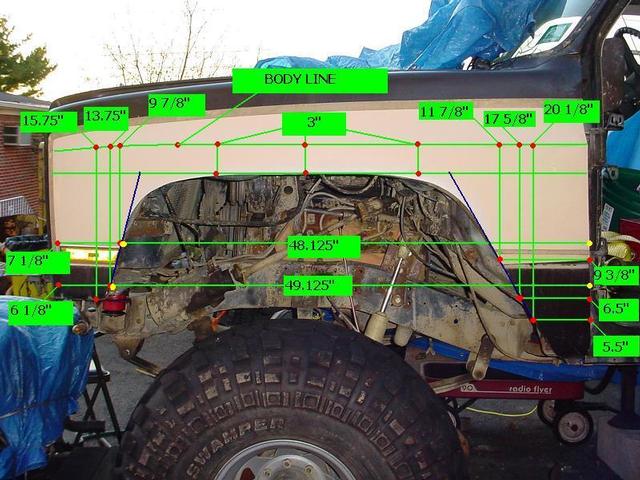 ---
A poor run down 1978 Blazer I picked up to take parts from. It served it's purpose so well I felt it deserved a place on the net too.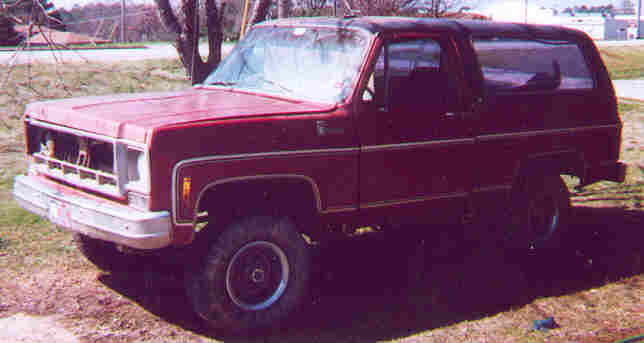 The guy I bought it from beat it to death. He sold it to me because he thought he had totally screwed up his transfer case while offroading one day and didn't feel like paying $700+ to fix it. I picked it up for $250. I felt bad for the guy after I pulled the transmission and Tcase out and noticed his main problem was just a chewed up clutch that could have been replaced for about 50 bucks. I pulled the parts I needed off of it and managed to sell off enough parts to make a little over $1000 profit before giving the body and axles away to someone from ColoradoK5.com. It was a good investment and saved me a few bucks in parts!