Welcome to
KA4RSZ
Home of Junque, Boatanchors, and Electronic Exotica
---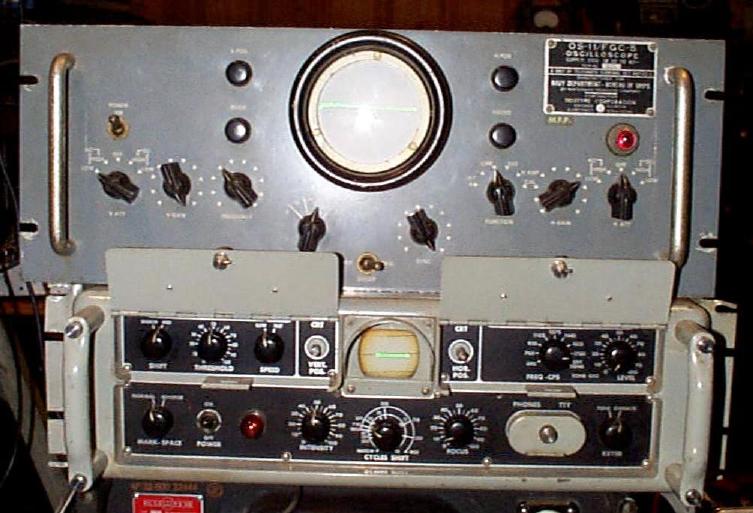 A recently acquired CV-89A/URA-8A FSK converter. This "audio type" converter will detect shiftsfrom 1000 to 15 hz. Includes a nice scope display, mark/space inversion, and autostart (unusual for military converters). This particular converter seems to have been spared the usual Ham "conversions" such as the removal of the internal slides. The CV-89 requires an external loop supply, and sports two audio inputs. One for wide shift, and another fornarrow shift.

Above the CV-89 find a OS-11/FGC-5 scope. Which I no longer own. Think it was sold on eBay.

This is the first update to this site in about 14 years. Now retired, and looking for things to do.

Take a look around via the links below, and have fun!
---
Send email to the poor fellow who houses this stuff.
Next: Mil Comm Gear
Next: Mechanical RTTY Stuff!
Next: RTTY TUs
Next: Want List
Next: Model 15 Innards
Next: Model 28 Overview, and a few pix.
Next: Model 28 Typing Unit Principles of Operation
Next: Model 28 Enclosures

Old! Teletype Sounds:
Teletype Model 28. (214K .wav)
You are visitor number
since 04/24/97
<! begin amateur radio ring code>
<! end amateur radio code>