Pre-register by mail:
Alamogordo Amateur Radio Club
HAMFEST-2024
P.O. BOX 1191
Alamogordo, NM 88311-1191
For a printable mail-in Pre-Registration Form click HERE

Please make all checks payable to the "Alamogordo Amateur Radio Club Hamfest 2024" and indicate whether the enclosed check is for just registration, or for registration and swap tables. Also indicate if you will be attending the Dinner on Saturday evening. Mail the form to the address above.

Vendors Note: Vendors are welcome to arrive on Friday, 30 Aug anytime after 1500 hrs and until 1900 We'll have the fairgrounds open from that time only.

Open to the public: The gates will be opened to the public promptly at 0700 HRS on Saturday morning.
There will be drawings for small door prizes approximately every hour to 30 minutes. The drawings for the big door prizes will be around 2 pm in the afternoon.
Food Available at the Fairgrounds, and it's close to White Sands Mall All Facilities Are Air Conditioned - Ample Parking Space On the hour and half hour door Prizes
Check back here for more updates as they occur!
Registrations received by Aug 24, 2024 are eligible for the Pre-Registration Prize

.
Pre-registration prize – TBD
1st Prize will be sent out to the winner if not present
2024 prize list TBD

2023 prize list

Main Prize- Yaesu FT-991A
2nd Prize Yaesu FTM-6000R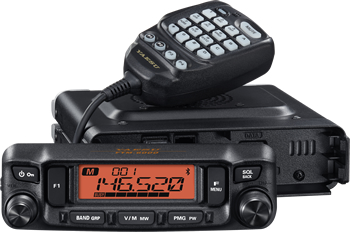 3rd Prize Mini 1.3 OLED ZUMspot Kit



4th Prize Alinco DM-30TR

4th door prize- 30 Amp Power Supply TBD
$1.00 Raffle Tickets available at the door for : Yaesu FT-65R 144/430 MHz Dual-Band HT