Welcome to IW1FYV home page
---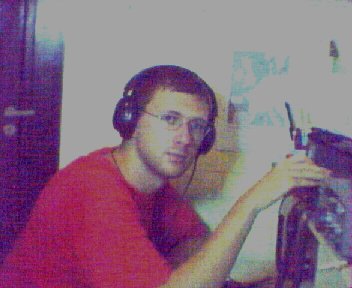 Hi guys! My name is Simone Terrando, I live in a small village in Italy, Pertusio, near the city of Turin and I was born 13 march 1981.

Actually I'm studying Telecomunication Engineering at the Politecnico di Torino.

I don't know when my passion in electronics and radio communications started, I just can say that I've read the ARRL Handbook more or less 10 times... HI!

Principally I'm interested in home brew equipments, satellites communications and 6 meters DX.

Take a look of my interests:





Here there are my addresses (electronics and non):
e-mail:

[email protected]

ICQ#:
53954070

Address:
Simone Terrando, Via San Ponso 13, 10080 PERTUSIO (TO) ITALY
Check also my callsign on qrz.com

Contact me for any question, suggestion, critic or just to have a chat.

73 es gd DX de IW1FYV

You are the visitor number:
Last update: 5 march 2002