HOME PAGE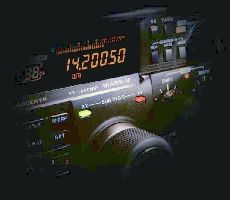 EQUIPMENT AND SITES (ACTIVITY TIMELINE)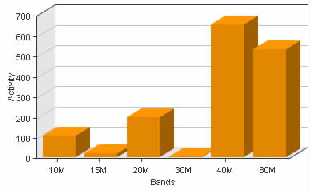 DXCC STATISTICS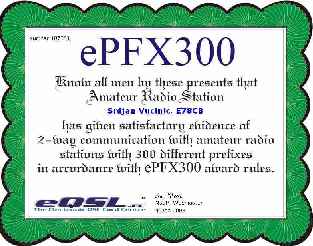 MY AWARDS
---

SEND ME AN E-MAIL
MARITIME MOBILE EXPERIENCE STORY
YU4ETB/MM
03.07.2002 - 10.11.2002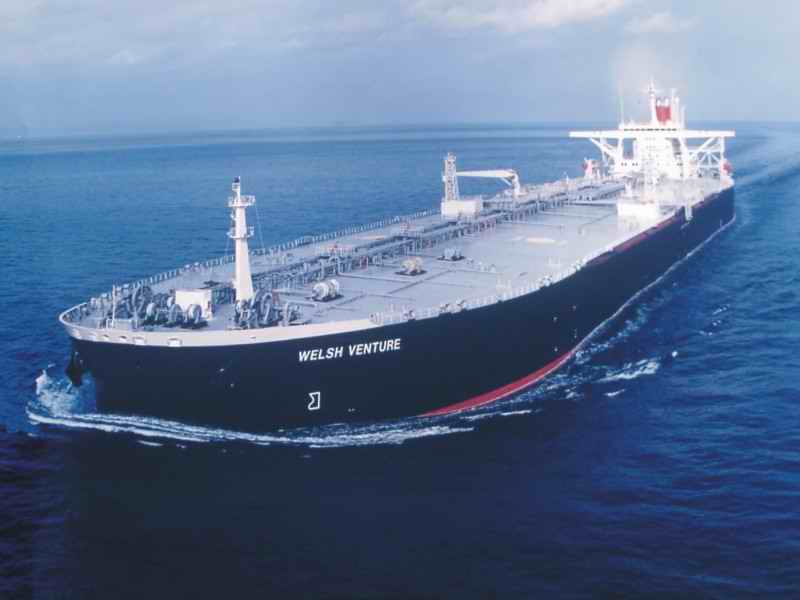 This is a small contribution to satisfy the curiosity of all Radio enthusiasts around The World, who wonder how is it to work from those "special" mobile sites and locations like ships, airplanes, Space, or just any unusual kind of mobile HAM work. It is also a try to summarize my memories about the time spend on this ship and the excite radio experience I went trough, for which I only regret I couldn't find more time to dedicate to.
Srdjan Vucinic, YU4CB (OP YU4ETB/MM)
---
Introduction
I came on this ship as the Third Navigating Officer. As I live in Trebinje which is the city located in South Herzegovina, my course from Home to the ship was first by car to Tivat, Montenegro, than Belgrade, Serbia. After that, two hours to Zurich, Switcherland and than five to six hours flight to Dubai , U.A.E. After one night at hotel, four hours by car trough the true desert to the east side of U.A.E. to Fujairah, where is the largest anchorage at the doors of the Persian Gulf. And there was my ship. After tree plains, and two long car rides, only half an hour more by a rolling boat, remains.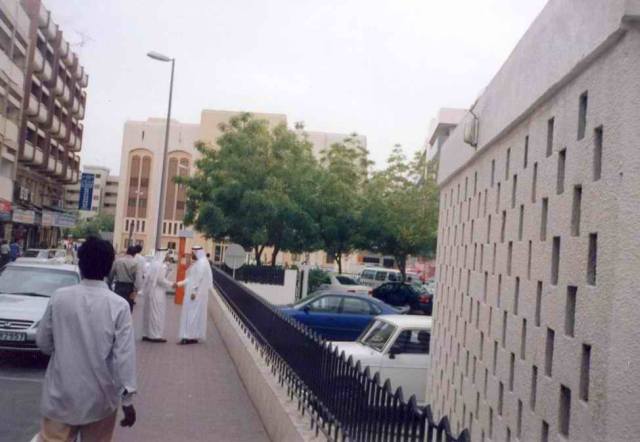 Sights from the streets of Dubai
According to my call, my duty at the ship was her navigation, and taking care about the safety devices and communication systems on board. My working time was officially eight hours a day, but sometimes even ten or twelve. During ship's staying in port I was in six / six watch with other officers on board. There were eight of us (the officers), all Europeans. The "lower" crew were all Philippinoes.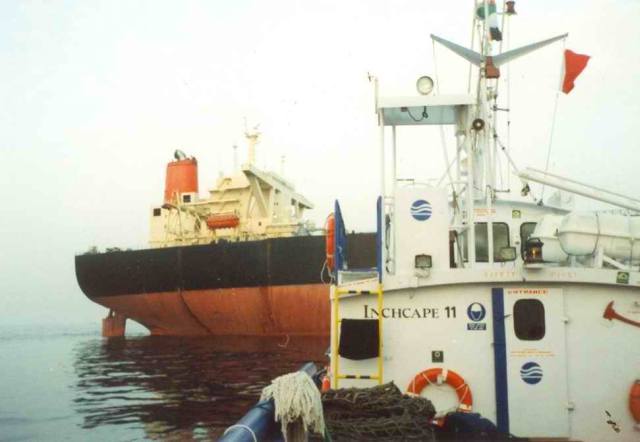 Approaching the Ship and sailors taking our baggage on board
Having in mind my duty responsibilities and also responsibility to my free time, I asked the Master (that is the Captain), if I could use the ship's radio for my HAM work in a free time. He is the one who has to give authorization befor everything concerning the ship. The Captain, by the way, was an Englishman.
He said he heard about the radio amateurs before, but at first he was in doubt about the use of the ship's station for that purpose, concerning the laws of the Company. According to him the only call sing used from that station could only be the ship's call sing (assigned by ITU - every ship has it). After some time spend to ensure him that this just can not have much real sense, he agreed that he will ask the office in Rotterdam (the HQ of the Company), if he is authorized to approve such a thing. Tomorrow, yes, he agreed but I had to explain him one more time why do I have to use ham call sing instead of the ship's one (which was by the way 3EFX9). At that time I still didn't have my own call sign so I decided to use one of my home town radio-club's call - YU4ETB. At the and, he sad o.k. but I had to ensure him that beside the call YU4ETB/MM I will use (at least to mention) the ship's call sign (hard to believe, but I did it several times). And as this was a new situation in his 20 years of being at sea, he asked from me that the copy of my call book must be kept in the ship's archive as prove of ship's station activity. So, it took couple of days of persuading him about the whole thing, but it went out fine in the end!
In things like this it much depends what kind of people you meet and what are the rules of the company you're sailing for. My company was " the better one", and that's why it has to go trough this way. I must say that despite all, the Captain was pretty cooperative and I was lucky.
---
About the Ship
M/V Welsh Venture - Very Large Crude Oil Carrier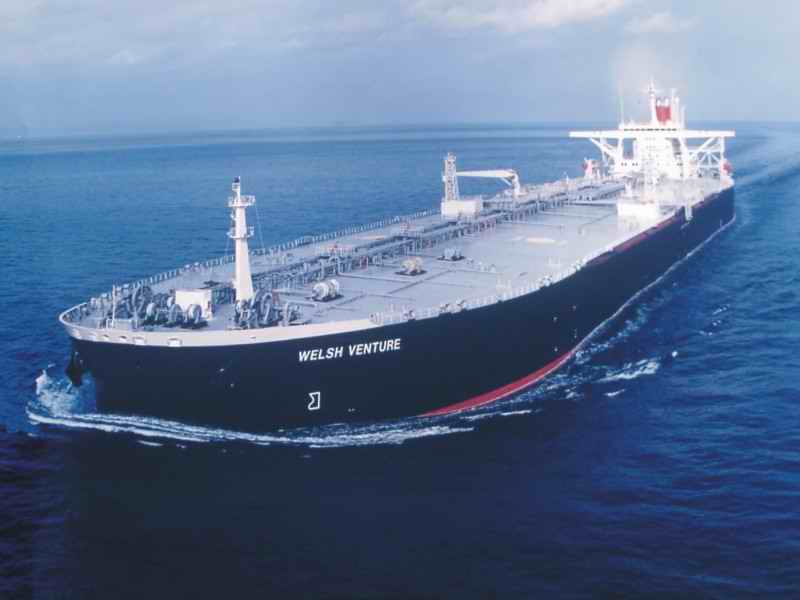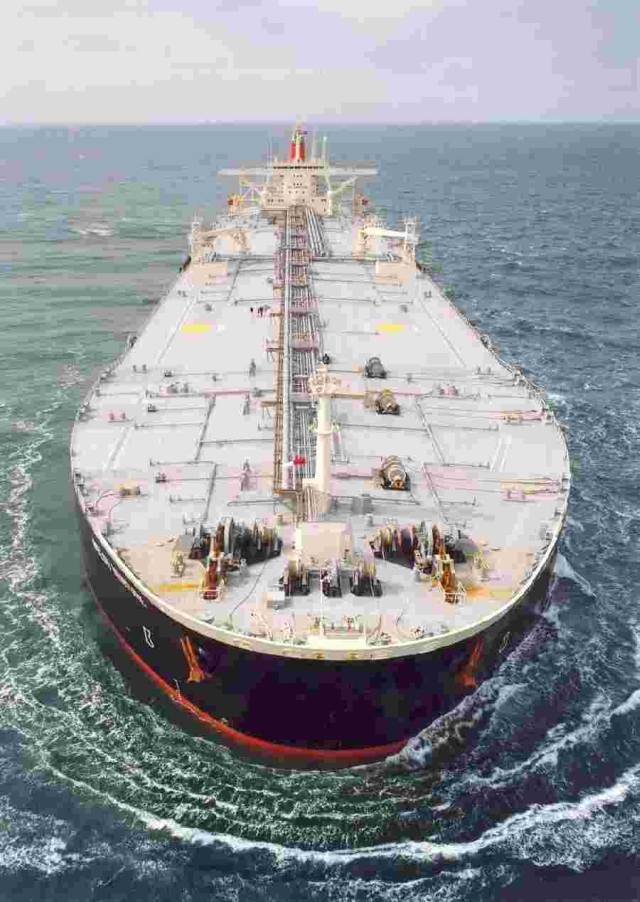 General particulars :
Ex Vessel Name
N/A
Type
Very Large Crude Oil Carrier
Flag
Panama
Maker
Sasebo Heavy Industries
Year of manufacture
1991
IMO No
9012238
Engine Maker
B&W
Speed
14.2
Horse power
24,883
The ship was a crude oil tanker, carrying crude oil from Arabian Gulf to Far East countries. To pass this distance, depending on the destination country, it takes about 20 days (+/- 5).
---
Working Conditions
At first, honestly, I didn't know what to expect. The ship's radio was actually one radio console which was about 500 kg of weight located in radio room. As the radio-operators are removed from the ships like the standard part of the all modern crews since 1992, this room was actually turned into the captain's day-working office, and the radio was operative, but used only for testing HF telex contact with HQ of the company on monthly bases. The FURUNO RC 880 was almost 1.80 meters (6 feet) high, and long even a little more. I had about 10 years experience on HF doing mostly CW and SSB, with approx. 10.000 contacts World Wide, but this was new experience for me. I had to study the manual for whole next day in order not to burn up (or down) something. Although I saw at the first moment that starting this machine shouldn't be "so hard" I had to be careful in order not to send my self home "earlier than planned". From the whole ship's crew, the only thing that officers new to do with it was a standard "automatic" procedure of testing it monthly, and listenig to BBC news, becouse the uint was the ramain of "old" maritime communication system.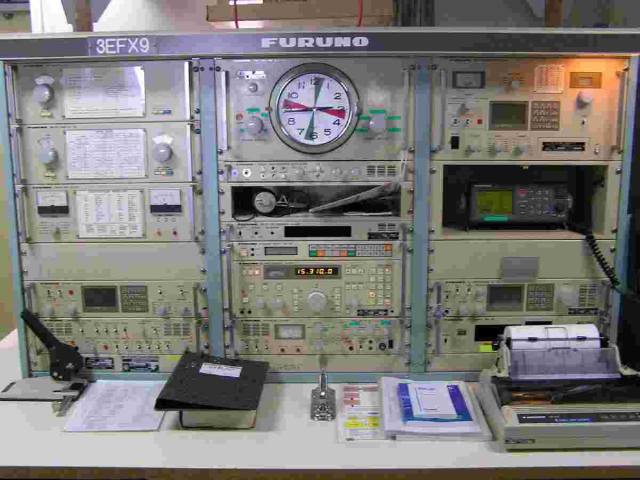 The Solid-state FURUNO Radio Console
Any way, "the staff" was consisting of two power suppliers, connected with emergency batteries (for 8hrs activity), one MF/HF transmitter FURUNO FT-128 (with digital display and frequency entering, also supplied with conventional VFO), one more "reserved transceiver" (also the FURUNO device, but with less power), FURUNO RV-128 receiver, together with additional receiver (at the middle of the right part of the picture) supporting DSC (Digital Selective Call) system, witch is the part of the new GMDSS communication system applied at all ships since 1991.
Actually, the main transmitter was only the driving unit for the real amplifier which was "limited" to 800 watts output (depending on band worked). The antennae were five (I think). The main one (Vertical HF Multibander), reserved one (only wire driven at the one end, for low power work only), receiving one (just think about that) same as the reserved but connected with basic wire (.) , and dummy antenna witch was some coil loaded staff (couldn't find its location, must be inside the unit), for avoiding QRM to the others when tuning up. All these aerials had regular lighting protection and they were very decently grounded.
Personally, I was amazed by the antenna matching box for tuning the transmitter to the antenna. This, also FURUNO stuff, had only tree buttons on it! It also has tree wheels, but not so often used as we use it with our antenna boxes, (at least with those I have seen till that day).
The exact way of starting the unit was next : Turn on the power supply. After one minute, turn on the main transmitter and transceiver, and enter the desired frequency. Then turn on the amplifier and after that the antenna box witch will immediately start to turn and turn until it stops! After the green light is turned on the amplifier, you can start emitting and the ant box is automatic. It will do the job completely by it self by auto turing of these big mechanical wheels. If something is wrong, the red light will flash and you have to stop emitting. It takes 3 minutes till the full operational temperature of the lamp is reached (by the manual).
I have to mention AUTOMATIC ANTENNA BOX especially. After you arrange the transceiver at one frequency, press button for antenna box memory, than same for other frequency, the box will automatically switch it self to any frequency between those two memorized, with SWR 1:1 impressively fast! You can enter (looks unlimited) number of frequencies. That ant box is about 50 kg of weight, and it automatically reads the receiving freq. from the VFO of the receiver (not transmitter). Something like this would probably be to expensive for most HAM shacks in the World.
---
About Propagations
First, I have to say something about my working locations. The ship was a kind of liner. She was sailing from Persian Gulf through Arabian Sea, down below to the Sri Lanka and than right to the east to the south of Sumatra. Than trough the Malacca Straits passing Singapore, and then North-East course trough The South China Sea to the Taiwan, China, Japan or South Korea. After discharging she sails back for loading to the Gulf. The whole trip in one way was about 25 days. As you can suppose I had a lot of job and only sometimes I could use the station. Usually, it was during the night time when the Captain was not in his "office" and I was off duty.
I wondered how will the sea surface (all around) make the effect to the propagation of my signal. I knew from before that surface like that represents very good ground, and also good reflection medium but can also "eat" e.g. weak the radio signals in certan situations. From the other side, I had a "japanese vertical industry manufactured multibander" - i.e. GP, (the ship is made in Japan and they provide their own ships only with their own domestic products - from the spoon to the vertical antenna). The base of the antenna was 25 meters high when the ship was loaded, and 35 m, when in ballast (with additional 9 m to the top of the antenna). Thinking about 700-800 watts, I believed that I could be heard at the other side of the Globe with RST 448 or RS 44, at least. That's what I've though, but it turned up that I was wrong!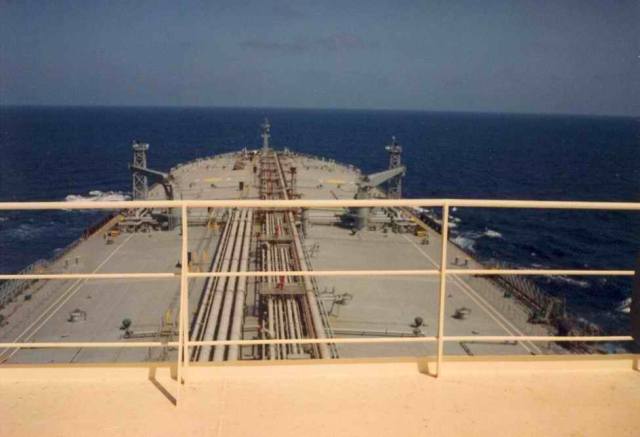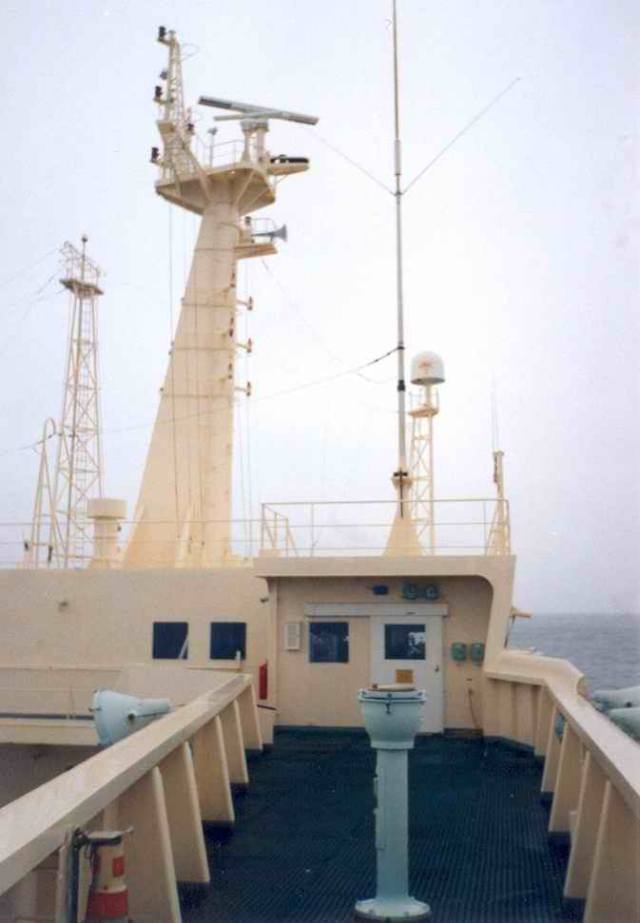 The view from the antenna position - some 30m above the sea level
Average RST was 569, or 56-57. Everybody just heard me good enough. The japanese engineers did a great job, and the height of the antenna too.. But The Sea especially, I would say!
All my evaluations and impressions mentioned here are based on 14MHz band, working with USB modulation, and there are a certain reasons for it. First of all, after I have tried my rig working CW on 7,14 and 21Mhz and even if I had some success there, I found out that the whole system was actually "not made" for telegraphy use. Its sensitivity was not good enough and it had no kind of filtering or clarifying unit for receiving signal. I had a good reports given to me from every where, but those signals that I've heard were not so good. Therefore, I decided to concentrate my work to SSB. And of course the 20 m band was the best choice and the most QSOs I have done there.
---
Activity by Bands
As I was mostly located in IARU region 3, I first tried to work at 80 m band, expecting some close "rare" DXCCs, but they were just not there! It looks like in the parts of world like Indo China, India, and Middle East area, all the HAM radio activity is mostly "pushed up to the upper bands". I supposed that they wanted to work with Europe, USA or any other DX, because all around in their close environment there is no much amateurs present any way. May be this is not a totally true, but I suppose it still can stand up to some point.
The band 40 m in whole Asia is a really special story. With my rig it was not possible working nice CW, because it's been missing narrow filters, but my reception gave up too crowded noise even in the LSB part of the band. There were some strong signals from VU, or JA, but that's all I could've done with my receiver. Sometimes, the whole band was nothing but to much noise and also too crowded with mixed comercial AM radio interference , and some strong noise is always present. But, that was not the end. In between all this, you could very often find a very strong public broadcast station with some music, covering more then whole 40 m amateur band. It was terrible!!! I did some CW contacts and said good by to 40 m!
I didn't spend much time on 15 m band because most of my work was based at night, when this band was not open enough. It seamed to me that there is no much difference from the propagations in Europe, or probably in any where around the globe...
The 20 m band was open the whole day, and I was based more at USB part of band. It was more easy and faster, because the CW key that I had was a real disaster and it was to bad for typing. It was enough people at any part of the day and it was easy for me to make SSB "pile up" situation, as I was Maritime Mobile Station.
---
Activity by Areas
When I worked from the Far East, I expected the great "rush" of UA9, UA0, JA, or VK stations, but the situation was slightly different. The JA were the most active. I expected more of UA0 or UA9, although they were there. VK and Africa - very rare. South America - rare. But the whole Europe and west USA coast was very strong and present.
Working from Indo China to Sri Lanka : Europeans "kick ass", some VU, some UA9 and VK (more than from Far East). JA still very strong , U.S.A.- weak and rare.
Working from Arabian Sea and Persian Gulf : Despite the great presents of the European stations, I sometimes felt like I was in The Gulf of Mexico. Lot of U.S.A. Navy all around, lot of them are HAM working from the Gulf , but on Navy VHF they are real "pain in the ass": "Ship in position ( ), please give us your course ( ), speed ( ), please switch to ch.( ), identify your self, what is the type of your ship, what is your MSI number, your name, your type of cargo, your port of call, thanks for cooperation...." and so on, as soon as you enter The Gulf. They just control the whole traffic, from the Kuwait to the west cost of India. Anyway, in this part concerning the HAM radio, Europe is very strong, Africa is rare but present, even VU and VK can be heard. South America - very rare. But some "crazy Islands" always appear. There is no rule for them. And of course - JA still clearly present!
---
The Log pages: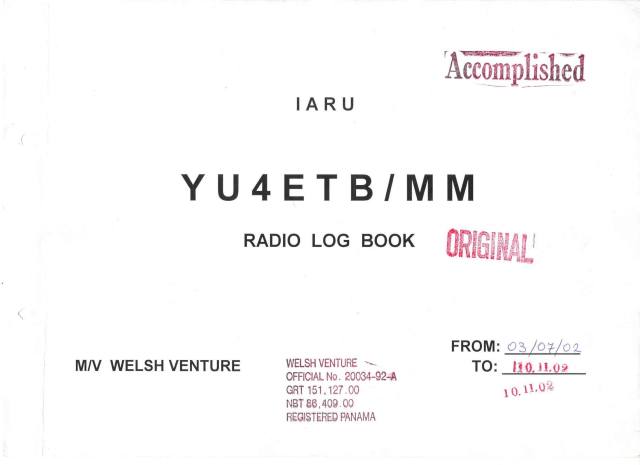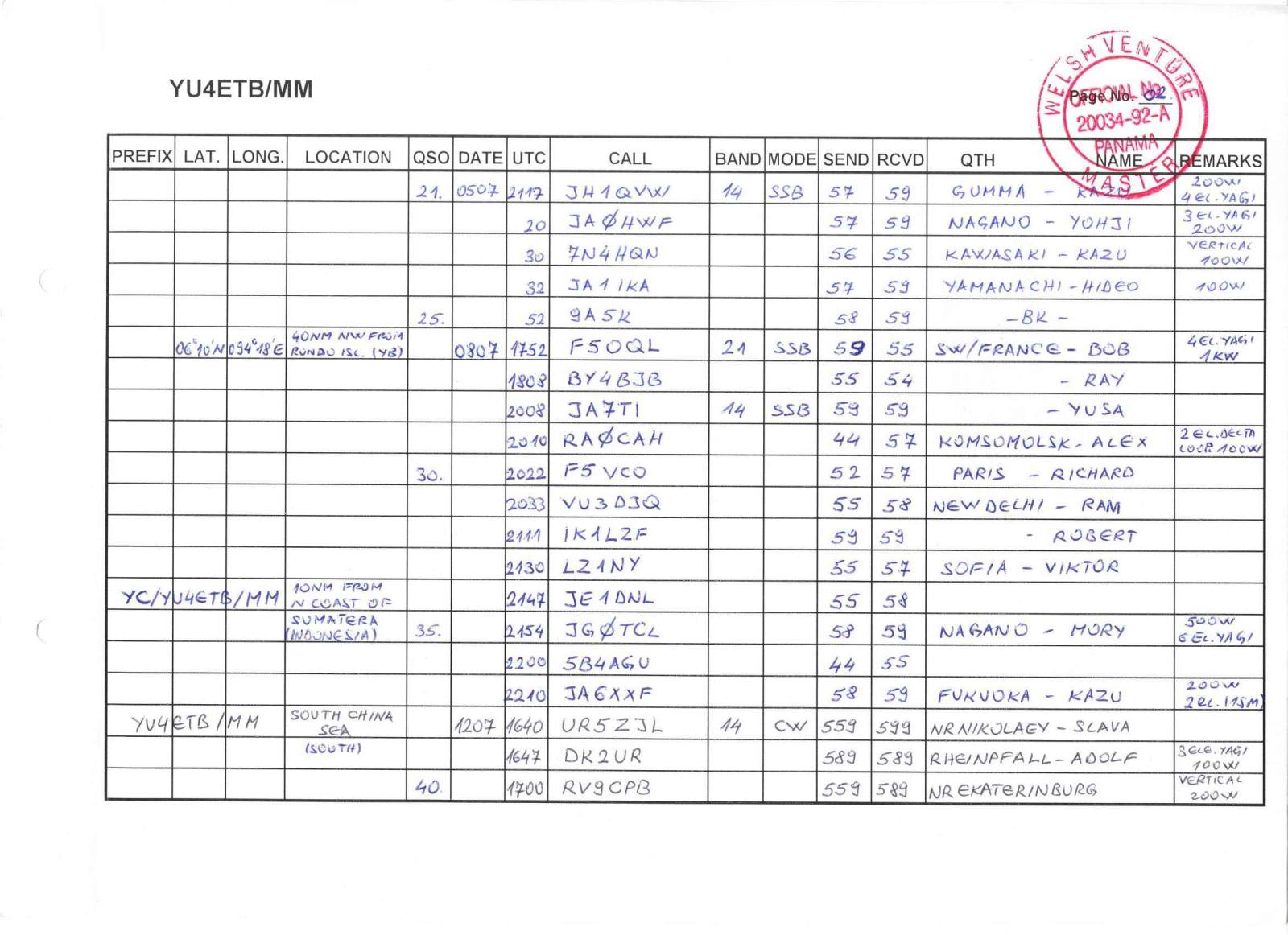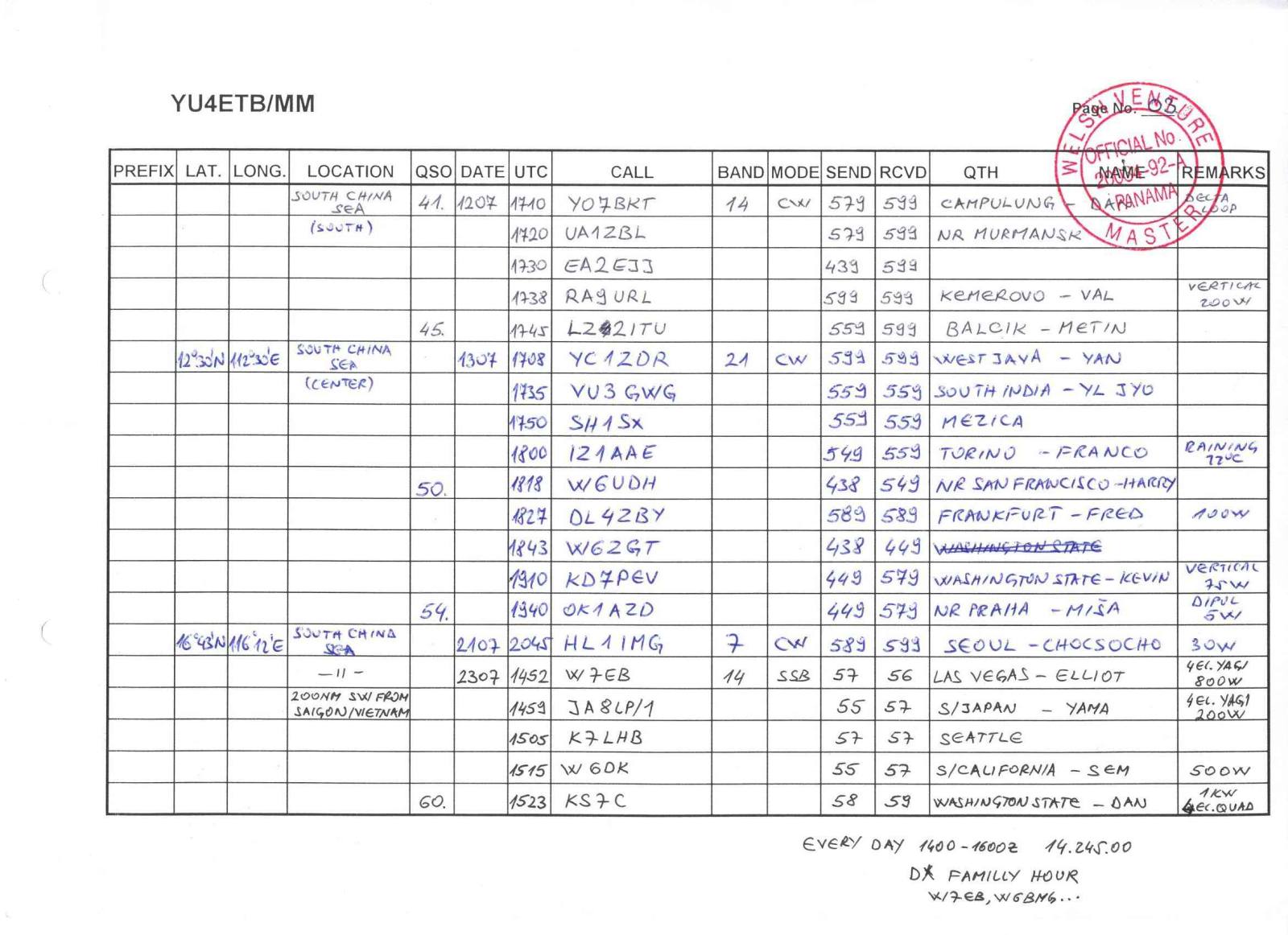 ---
YU4ETB/MM QSL Info
1. BUREAU VIA E73ETB 2. via www.eqsl.cc
3. or DIRECTLY to : Radio-klub "Trebinje", Poligon Sjeverni Logor, 89101 Trebinje, Republika Srpska, Bosna i Hercegovina
---
Some more photos:
The sights from the bridge (my working place)
Time for taking the sights from the stars (or to turn your 40m on)
Leaving the Ship
From Singapore, on the way back Home
Thanks for all QSO's, QSL is sure!
73 from YU4ETB/MM
See you on the bands!
---
* * *
HOME PAGE
MARITIME MOBILE STORY YU4ETB/MM (2002)
---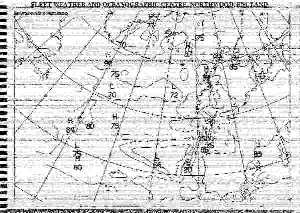 PRIJEM METEO INFORMACIJA ZA PODRUČJE JADRANSKOG MORA NA MF/HF/VHF FREKVENCIJAMA
---

---