These are the operators who will make your qso with A5 Possible:
W0GJ-Glenn Johnson

Glenn Johnson, WØGJ Orthopedic Surgeon, age 50 Licensed since age 15, Glenn is an active contester and DXer with 345 countries in the bag with P5 and Andaman needed. Glenn is currently licensed as VO2GJ, VP2EZ, and ZF2RT. Having contested single op with these calls, and multi-op'd as VP2E, VP5H, V59T & WP3X. Glenn's only major DXpedtion was Heard Island, VKØIR. The Johnsons (XYL Vivien - KL7YL) homeschool their four children: Melissa (NØMAJ - age 15), Mark (NØMJ - age 14), Paul (WØPRJ - age 12) & Carrie (NØCMJ - age 10). The family actively contests from home. The Johnsons live on the continental (Laurentian) divide in the north woods of Minnesota. Glenn operates a PacketCluster node for the Northern Minnesota DX Association. Glenn belongs to Orthopedics Overseas, a volunteer organization for teaching in developing countries. The Johnsons will be living and working in Bhutan in January 2001 and 2003.
---
N0MJ-Mark Johnson
Minnesota Age 14

Mark, licensed since age 7, might possibly be the youngest DXpeditioner to ever participate in opening up a number 2 country. Mark is an active DXer with 280 countries with an Extra class license. He has won several plaques and certificates in CW/RTTY/SSB contests.  This is his first DXpedition.  He is an active member of the WWYC (World Wide Young Contesters club).  He is in 8th grade and homeschooled. When not on the radio, he plays piano and fiddle and is training his yearling foal, Sunspot.
---
K4UEE - Bob Allphin

Bob Allphin, K4UEE has been licensed since 1958 (age 13) and began DXing and Contesting very early. Bob's father was stationed on Okinawa for two years and Bob got his first taste of being on the DX-end of the pileups as KR6LY (1960-1962). Beginning in the late 70's, Bob began Dx-peditioning in earnest. Since then he has visited 54 DXCC countries and operated from 26 countries. He has been a participant in 3 "DX-peditions of the Year " which include AH1A, XR0Y and VK0IR.

Bob is also an avid contester and has set the following Single band/Single operator World Records in the CQWW contests 80m CW, 75m Phone, 15m CW, 15m Phone, and 10m Phone. He won the ARRL DX (CW) contest in 1995 (AB/HP/Single op) and second place in CQ-WPX (Phone) contest the same year. Bob was a participant in the 1996 WRTC and along with his partner N6IG, and finished 5th (53 teams). You may have worked Bob as VP2KAE, ZF2FX, VP2V/K4UEE, J87UEE, J87J, VP5FX, J34UEE, C6A/K4UEE, P40R,3A/K4UEE, T30EE, ZP5/K4UEE, TA1/K4UEE, VR2/K4UEE, KH6/K4UEE, HS1/K4UEE,TI5/K4UEE, VP2KC, VP5KMX, XF4DX, VP2V/N9GL, PJ9W, AH1A, ZP0Y, XR0Y, CE0Z, TO0R, TO0R/mm, VK0IR.

Bob has recently retired and is excited about the opportunities for many more contests and DX-peditions in the future.
---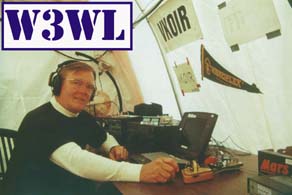 W3WL, Wesley Lamboley
Atlanta, Ga, USA Age 61

Wes is an Engineer with Boeing and has been residing in the UK working on a joint project with Alenia-Marconi for the past 3 years. He has been a ham for 46 years and was a member of the VK0IR and XR0Y teams. He has also operated from V73, J28, VK3, and G-land. Wes plans to return to Atlanta after the Bhutan DXpedition and retire from Boeing this coming July. He and his wife, Bev, then hope to return to a "normal" life with friends and family, the grandchildren, flower gardens, traveling, and "Honeydew" lists. Wes has held US callsigns W8FMG and W9OHG. He selected the personal Bhutan callsign A52GB in rememberance of Gus Browning, his early ham radio inspiration.
---
N1DG-Don Greenbaum
Duxbury, Massachusetts, Age 49

Don was first licensed in 1961. He has held DXCC Top of the Honor Roll and now only needs BS7 and P5. Previous operations include over a dozen dxpeditions as A61AD, and /KH9, /VP9, /VS6, /BV2, /4X and /9V. Active contester and member of YCCC. Formerly the ham known as WB2DND. Member of FOC.
Don is President of Aurum Telemedia Co. (www.aurumtel.com), a distributor of Compaq Servers which also provided the 8 notebooks being used in this operation. An accomplished musician with mulitple television appearances and records, Don has been moonlighting as a Tubist with local symphonies.

---
ON4WW - Mark Demeuleneere

Age 37. Married to Katrien, one son, Mark Jr.

Currently at home for a sabbat year, taking care of the family and renovating the house after working a couple of years in Africa, for the UNHCR as Sr. Telecoms Operator.

Radio crazy since the age of 10, licensed in 1988. Participates in local and worldwide contests, with many first places, and often top three. Operated several times from the Belgian multi-multi station OT*A, and after that from ON4UN's station as single-op or multi-op with OT*T.

Operates mainly CW-SSB, loves fast and huge pile-ups on the higher bands, but also finds great pleasure in digging those weak signals out on the low bands. Some RTTY and SSTV.

Operated from abroad as 4U1ITU - 9X4WW - S07WW - 5T5WW - EL2WW, and just returned from his first Island DX-pedition FO0AAA, Clipperton.

On the air waves, he is often confused with Peter ON6TT, his brother in crime, which he takes as a compliment.
---
9V1YC - James Brooks

James is 34 years old, licensed since 1978, loves to operate CW (though he occasionally sneaks up to SSB to chat with friends) and especially enjoys DXpeditioning and contesting. He owns a small television production company in Singapore that produces programs (documentaries, commercials, promos, sitcoms, animation etc..) for regional Asian broadcasters. James lives with his YL and their cat in a small house up against the island's highest hill.

He is a member of FOC, A1, ARRL and the Singapore Amateur Radio Transmitting Society (SARTS).

His DXpedition and contest experience has included, FO0AAA, ZL9CI, H40AA, VK0IR, XU0AA, ZK1XM, 5W1FR, KH8/KB1CM, H44YC, TO0R, FR/AD1AD, VU2ZAB, VS6WO, VR2GO, VR2/KB1CM, 4X/KB1CM, ZS/KB1CM, G0/KB1CM, VS6/KB1CM as well as the callsigns N1YC, S61YC, 9V0YC, 9V8YC, 9V1ARU, 9V9HQ, VK9YC, G5EBC, KB1CM and KA1BJH.
---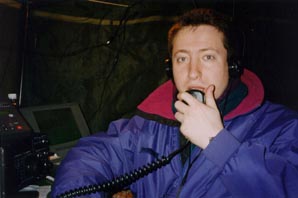 RA3AUU-Igor "Harry" Booklan
also N1RTW, VK6AUU, ON9CIB
plaques DXCC HR, 5BDXCC, 5BWAZ, DXCC 160
Moscow-Russia, age 31
Licensed since 1982, Harry is a versatile fast cw and phone op, experience DXpeditioner and contester. He has operated as RV4F/RA3AUU, RA3AUU/1, RA3AUU/0, 4L4F, RU6L, RK3B, RU3A, RU1A, R3HQ, EA8/RA3AUU, OT4T, OT6T, OT7T, OT9T, VK0IR, TO0R, XY0RR, 1S0RR, XV3UU, XE2/RA3AUU, R1MVI, R1MVZ and XF4M.
Harry owns a communications company in Moscow.

---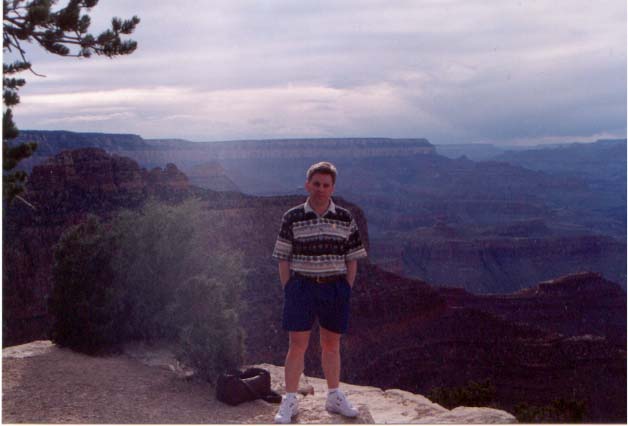 Andy Chesnokov, UA3AB
Moscow, Russia, Age 40

First licensed in 1980, holder of DXCC HR, only P5 missing, DXCC 160 m (150 confirmed), 5BWAZ, 5BDXCC.
CQ magazine awards check point for EU Russia. Member of 4J1FM, KH4/AH0W, K7K, K4M Dxpeditons, P3A contest crew, operated as TA4/UA3AB and 5B4/UA3AB.

Director of Dateline Communications (www.dateline.ru), a distributor and VAR of various wireless data equipment manufacturers. Hobbies outside hamradio include badminton, biking.
---

Alberto Hernanedz, K3VN (ex WA3YVN)

Al is an electronics engineer with more than 25 years experience in Telecommunications. As a member of the U.S. Antarctic Research Program, Al participated in over 15 research expeditions and has the distinction of having crossed the "terrible" Drake Passage, off Cape Horn, 18 times as a crew member aboard the National Science Foundation Research Vessel HERO. He is a U.S. Coast Guard licensed Radio Officer in the U.S. Merchant Marine, Master Scuba diver and photographer. He is an active expeditioner and since 1992 has organized, co-organized, and/or participated in several major DX expeditions and contests including South Georgia Island (VP8SGP), South Sandwich Island (VP8SSI), Falkland Islands (VP8CBC), Kermadec Islands (ZL8RI), and Heard Island (VK0IR). In 1997, Al received the "DX-er of the Year" Award at the New Orleans International DX Convention. Al has published several DX expedition articles and contributed a chapter to the book Antarctica: A New Look. During three years of active exploration in Antarctica Al activated Deception Island LU1ZC in the South Shetlands and operated from Palmer Station KC4USP, South Orkney Islands LU1/KC4AAB, King George Island 4K1/KC4AAB and the R/V HERO KC4AAB/MM. He is a Fellow in the Explorers Club and is a member of the American Polar Society, Florida Academy of Sciences, and the American Radio Relay League. Additional licenses and/or operations: CE8/WA3YVN, LU1AKO, C6AHI, XX9TWA, VR2/WA3YVN, ZD8/WA3YVN, ZL3AH, FT5XM, TO0R, KG4VN (Guantanamo Bay, Cuba), HR1/K3VN, and BT1DX from China.
---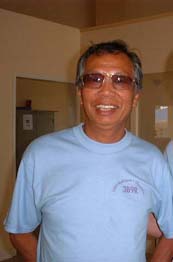 JA3IG, Yuji Yoshitani

Yuu is 64 years old, and has been hamming for 48 years. He was one of members of K7K, 3B7RF, 3B9R. Single Dxpeditions include 3W6IG, 3D2JA, 8Q7IG, C21/IG, V63YI, T30GI, V73BH, T88IG, A35IG, TF/JA3IG, FO0YOS, YJ0AIG, VK9IG/C, VK9IG/X, VK9LY, TA2/JA3IG, FK/JA3IG, KH0/JA3IG, KH2/JA3IG, KH6/JA3IG, KH4/K1NT and P29VIG.
He holds the American callsign N3IG. (ex K1NT). Yuu lives in Osaka city and has a small company in the real estate business.
---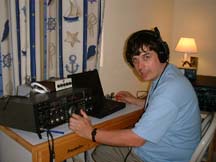 OH2BU- Jari Jussila


Jari started his ham career at the age of 11. A crystal controlled 3 W homebrew transmitter along with a Geloso 214 receiver brought the DX bands to his world - world, that still puzzles him 24 h a day. Besides his OH2BU he still holds his first DX call, OH7RF, and the exotic OH0BU call on Aland islands.

He's happy to have worked them all - 334 DXCC countries on SSB, including the rare P5. On CW he missed the P5 just by few seconds but has all the other DXCC countries -333 - worked. Jari is also engaged in trying to work all countries on all nine HF bands. He can be found on the sixth place on the World Wide Toplist, with remarkable 3694 points.

On the DX peditioning he has been active from Revilla Gigedo XF4L, as organizer and QSL manager of Malyj Vysotskij 4J1FS, OH2BU/MVI and R1MVI, as a operator from Rodrigues Is as 3B9R and as a organizer and QSL manager of YS1X. Contesting has also been always a part of his ham radio activities. He was one of the organizers of the OH0W multi/multi -contest operation in early 1980's.

On the home front he has served seven years as the president of SRAL, Finnish Radio Amateur League and still sits on the board of SRAL for 16 consequent years. To keep him busy, he is also the Editor-in-Chief of the monthly 52-56 page Radioamatoori -magazine. After a three year period in the Executive Committee of IARU Region 1, he still acts as the IARU Liaison of SRAL.

Jari is working as the Business Controller and the Head of Strategic Planning for MTV3, the leading Finnish and Scandinavian cormmercial television channel.
---
PILOTS:
Garry Shapiro, NI6T
Garry was first licensed in 1956 as KN2RQC and then K2RQC. The DX bug bit soon after, and followed him to the West Coast. He returned to radio with his present callsign in 1982 and again became a DX fanatic in 1989. He is an engineer for a semiconductor company and lives in a redwood canyon in Los Gatos, CA.
Garry was T32CW in 1992. His first major DXpedition was 3D2CU/3D2CT, Conway Reef, in 1995. He was a member of 3B9R, Rodrigues, in 1999 and is currently planning a trip to another Most-Wanted destination..
Garry is an enthusiastic lowbander, "marking time" on the highbands during the solar maximum, and also enjoys RTTY.. He has Honor Roll plaques on CW and Phone and holds 5BWAZ.
---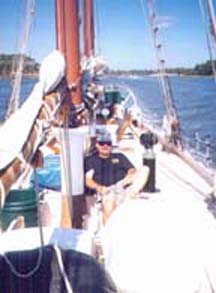 Doug Caron, N1IUN
Plymouth, MA Aged 43
Doug was first licensed in 1991. He is Systems Engineer for Extreme Networks a cutting edge networking company. Doug is an active contester and avid DXer. While he operates all modes, his primary operations are Phone and RTTY. He is active in the Coast Guard auxiliary and Civil Air Patrol. In 1992 he was a guest op at A61AD. When not on the radio Doug can be found on either of his two boats.

This page designed and maintained by N1DG.
Last updated 26 April 2000