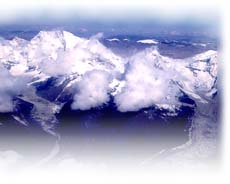 Map of Bhutan

Overview of Bhutan

Keunsel, The Newspaper of Bhutan--Good source of other info too


The weather in Thimpu, Bhutan
---
Books About Bhutan:
So Close to Heaven, The Vanishing Buddhist Kingdoms of the Himalayas by Barbara Crossette is an excellent account of Bhutan's history and culture. The author is a New York Times correspondent who has spent considerable time in Bhutan and other Himalayan regions. Published in 1995, the book discusses some of the current development and political problems facing Bhutan.
Dreams of the Peaceful Dragon is a traveller's account of a walk across Bhutan in the 1970s, before the road between Bumthang and Mongar was completed. It gives a good picture of trekking in Bhutan.
Joanna Lumley in the Kingdom of the Thunder Dragon is by Joanna Lumley, the co-star of the BBC programme Absolutely Fabulous. Her grandfather was a political officer in Sikkim; the book is based on a TV programme that traced his trek through the country in the 1930s.
The Raven Crown by Michael Aris is the definitive history of Bhutan's monarchy. Aris, who lived in Bhutan from 1967 to 1972, is the leading western authority on Bhutan's history. The book is lavishly illustrated with rare photographs of the early days of Bhutan that help show what a unique civilisation existed in the early 20th century.
The Tibetan Book of Living and Dying by Sogyal Rimpoche is a translation of Guru Rimpoche's Tibetan Book of the Dead. It's a sophisticated Himalayan Buddhist text, but worth a look if you are especially interested in learning about some of Bhutan's religious foundations.
Bhutan - Mountain Fortress of the Gods, a coffee-table book, provides documentation for a 1998 Bhutanese exhibition in Vienna. Edited by Christian Schicklgruber & Françoise Pommaret, it has extensive illustrations and excellent information.
This page designed and maintained by N1DG.
Last updated 4 May 2000