Home
>
DSTAR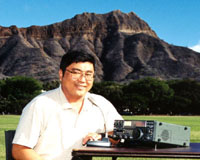 DMR (Digital Mobile Radio)
DMR (Digital Mobile Radio) is an implementation of Motorola's Mototrbo radio system.
September 24, 2015
These links are useful for monitoring the realtime status of the DMR repeater network and user activity.
September 24, 2015
Check out these links for pages on DMR.
Find out more by contacting: rhashiro(remove this part)@hawaiiantel.net
Copyright © 2006-2015 Ron Hashiro
Updated: September 24, 2015
DISCLAIMER: Ron Hashiro Web Site is not responsible for the content at
any of the external sites that we link to and therefore
are not necessarily endorsed by us.