New antennas are assembled and erected at HS0AC
Now we take the opportunity to go outside the shack and look around at work being carried out on new antennas at the RAST HS0AC club station at the Asian Institute of Technology (AIT).
Work was carried out in June 2014 by a team of RAST officers and members led by President Jack (Jakkree), HS1FVL.

The new antennas are mostly monobanders and were built to replace the old ones atop the three towers at the HS0AC club station.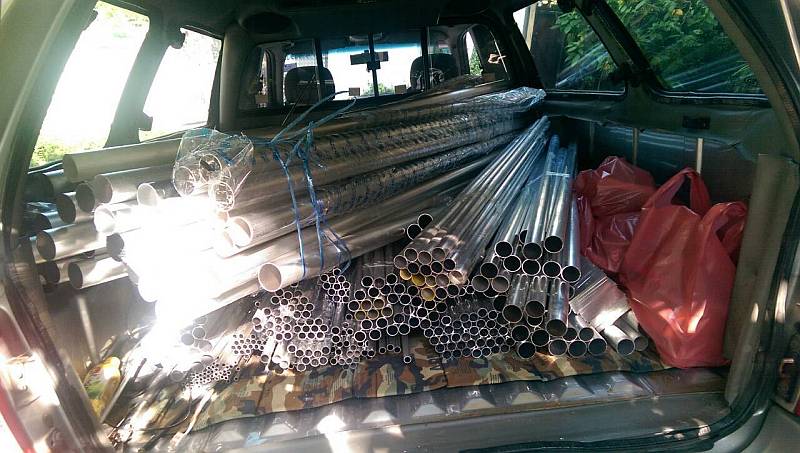 Above and below, the raw materials for constructing the antennas. There are three towers to populate.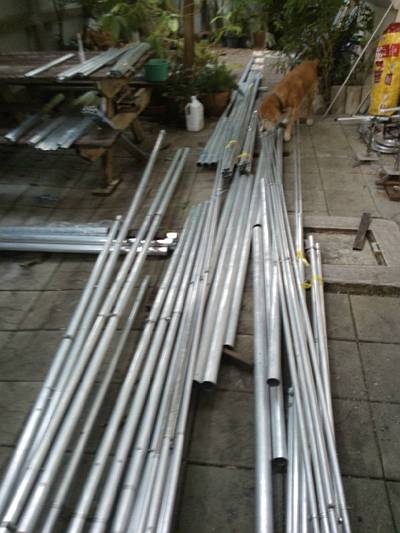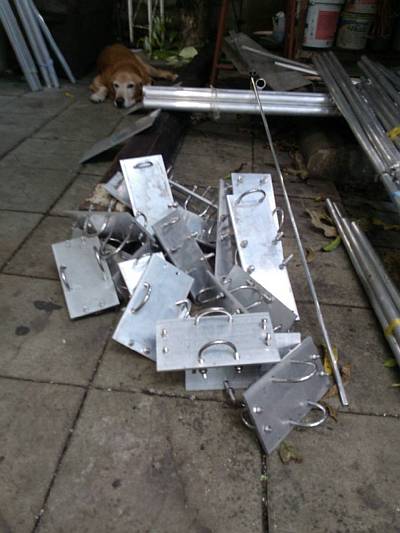 New coaxial cable and connectors were also deployed.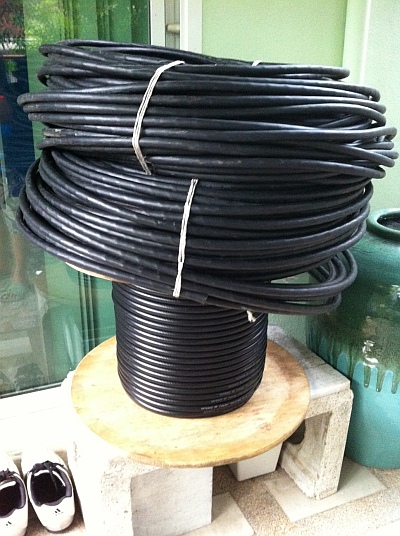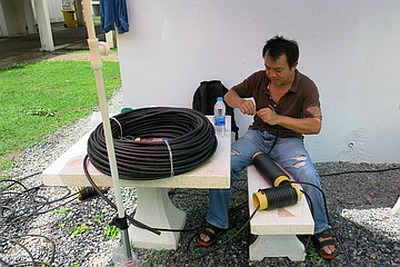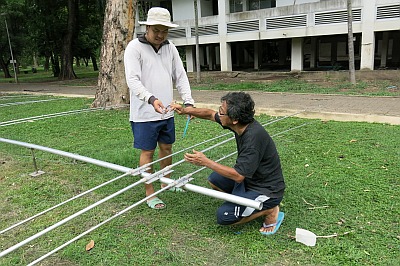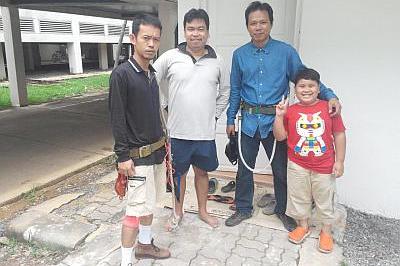 Fortunately, outside the shack at AIT there is plenty of space to work on the antennas -- mostly monobanders -- between the lecture rooms and dormitories.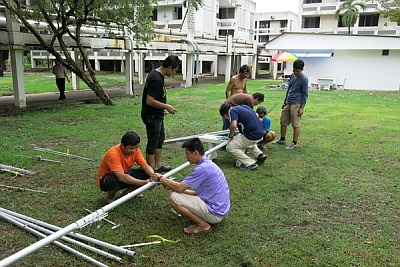 The antennas include a 5-element monobander for 20 metres and a 6-element monobander for 15 metres.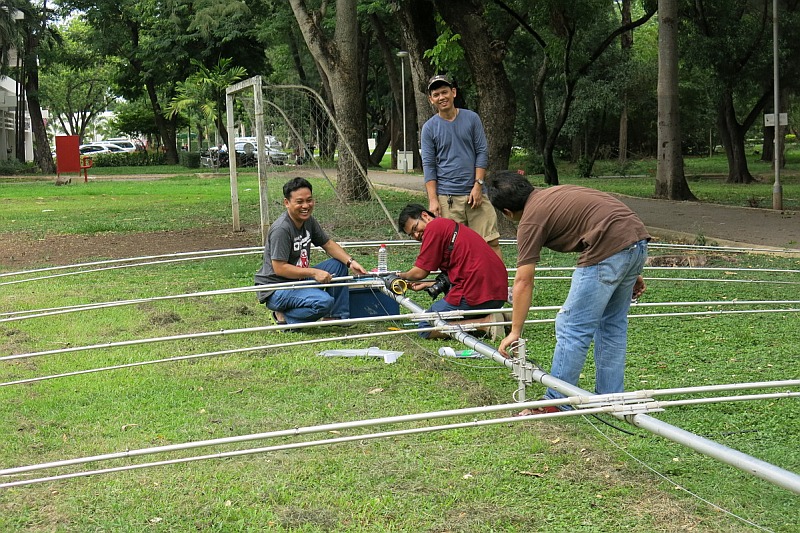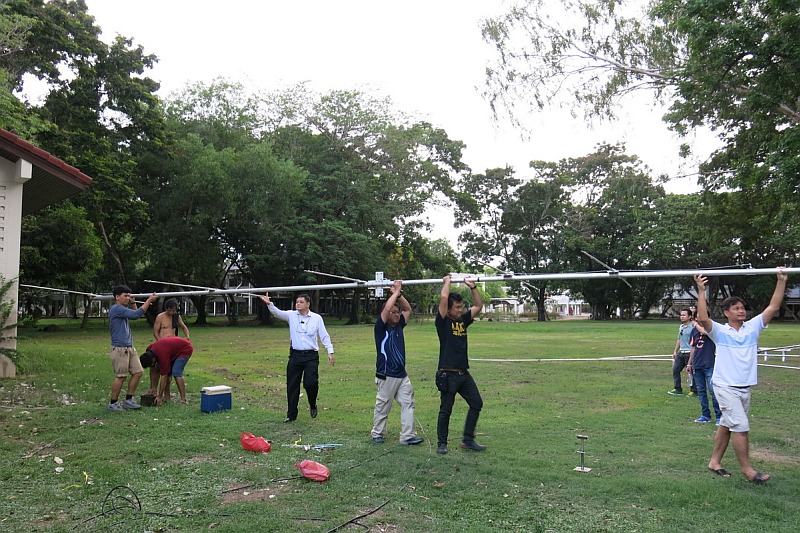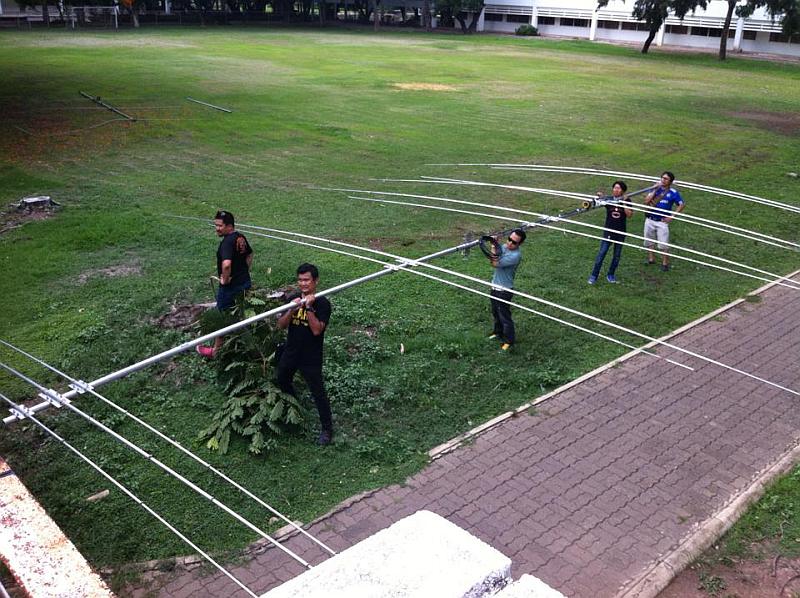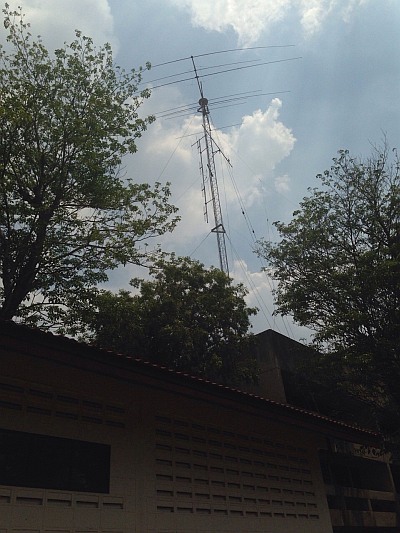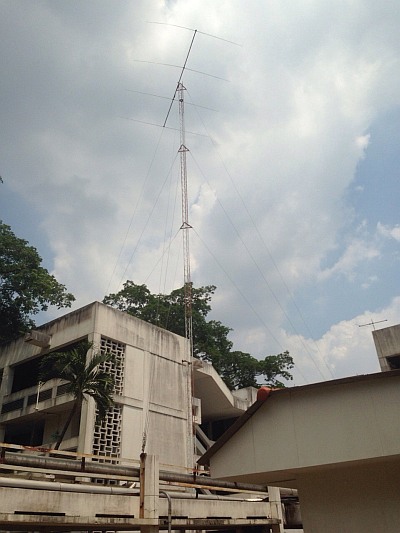 Look out for a big signal from HS0AC during special event activities and contests using FT2000 transceivers generously donated by Yaesu Inc.
Thanks again to RAST Secretary Chalermphol (Champ), E21EIC for providing all these photographs and to RAST President Jakkree (Jack), HS1FVL and to all the RAST commmittee members and friends who have helped in this work.
Updated June 17, 2014
To return to the page showing the reconstruction work on the HS0AC shack, please click
here