Work to restore the shack at the HS0AC club station at the Asian Institute of Technology has been completed
These photographs below span a period of around three weeks during which time a team of RAST officers and members led by President Jack (Jakkree), HS1FVL finished off the restoration work in the shack.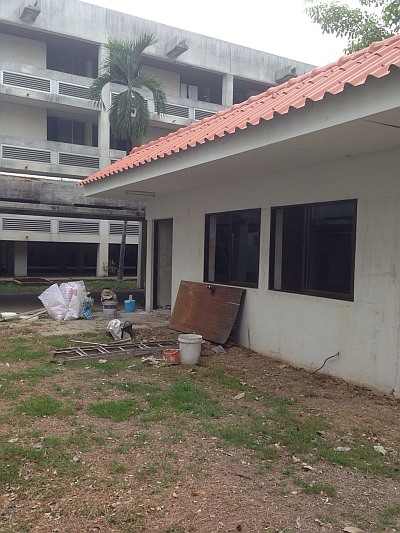 As of early June, 2014 the restoration of the HS0AC club station is a work in progress and these pictures, provided by Champ, E21EIC, in late May and early June reflect the ongoing efforts to restore the HS0AC club station on the campus of the Asian Institute of Technology just beyond Rangsit in the northern suburbs of Bangkok.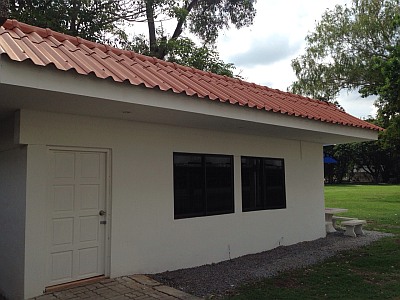 These two photos above were taken on June 6, 2014. The photos immediately below were taken in late May showing work in progress.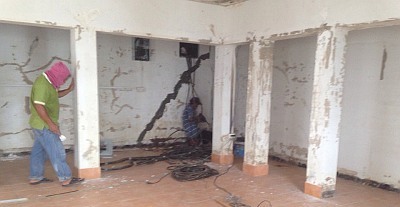 RAST President Jakkree, HS1FVL announced at the June 1 meeting that restoration work would be completed by mid-June and that after that the equipment and antennas would be tested before a formal "HS0AC Open House" event would be held on August 3, 2014 to which representatives of amateur radio associations throughout Thailand would be invited.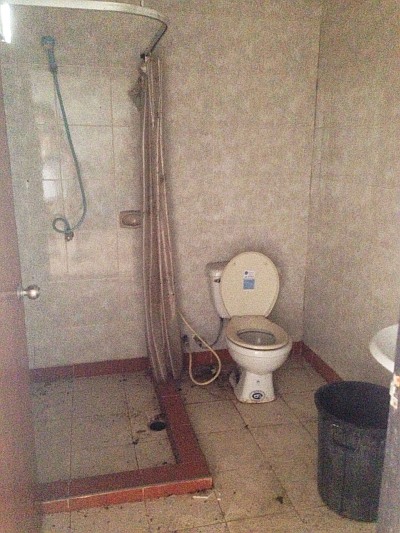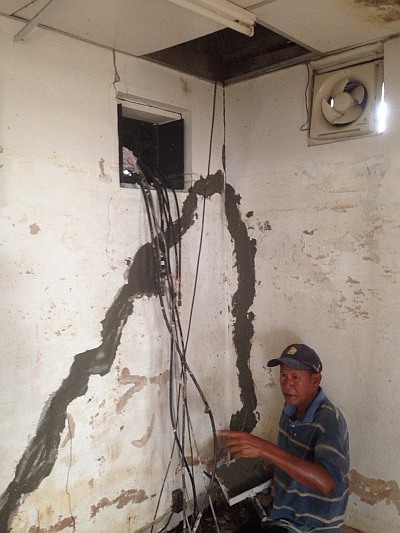 During the flooding in November 2011 the entire station was submerged to a depth of two metres in floodwaters that swamped the AIT campus in a matter of minutes after dykes further north gave way.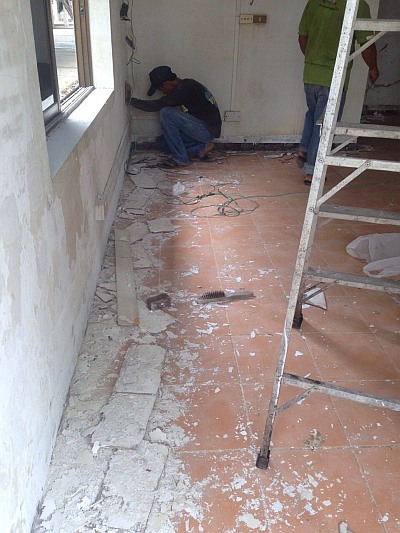 There is a big contrast between photos above, taken in late May, and these photographs below taken on June 6.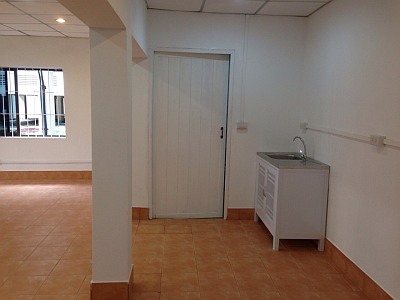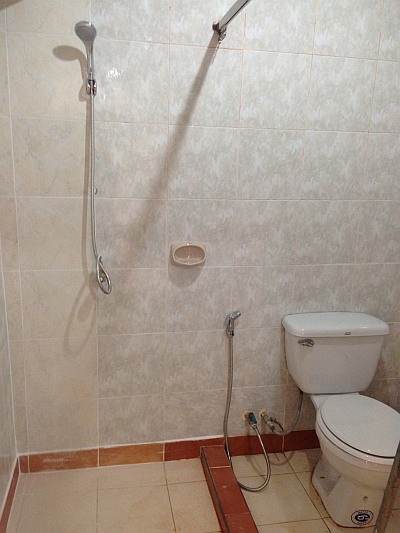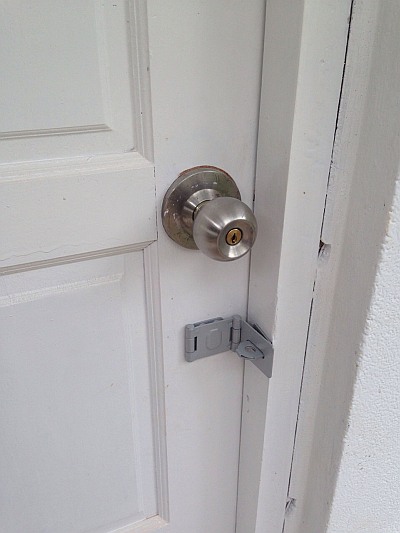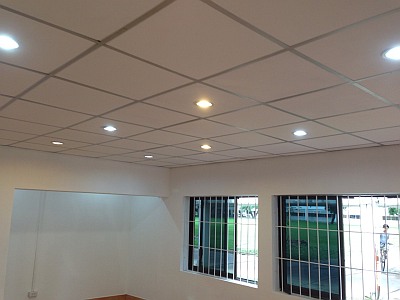 Thanks to a donation from Ray, E23PKO, the old fluorescent lights are being replaced with 25 downlights and these have already been installed.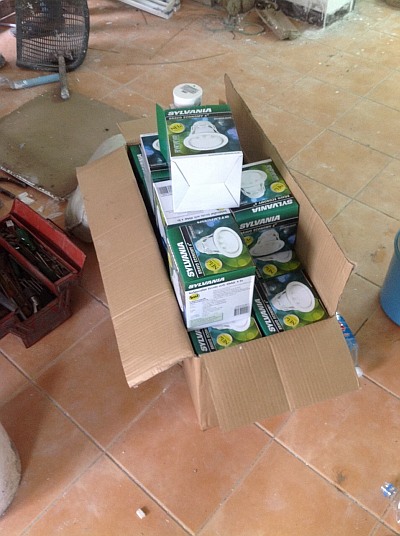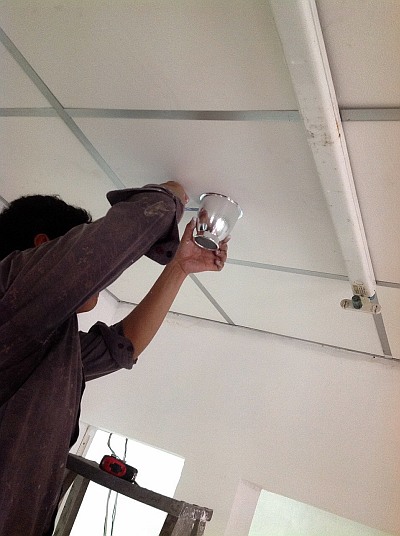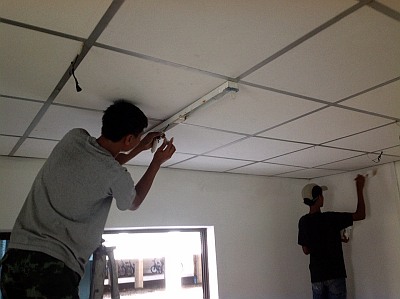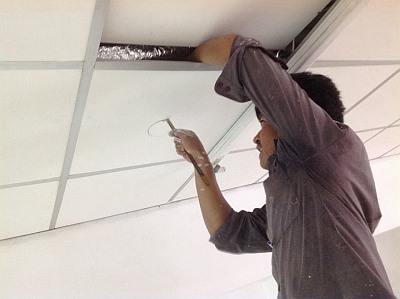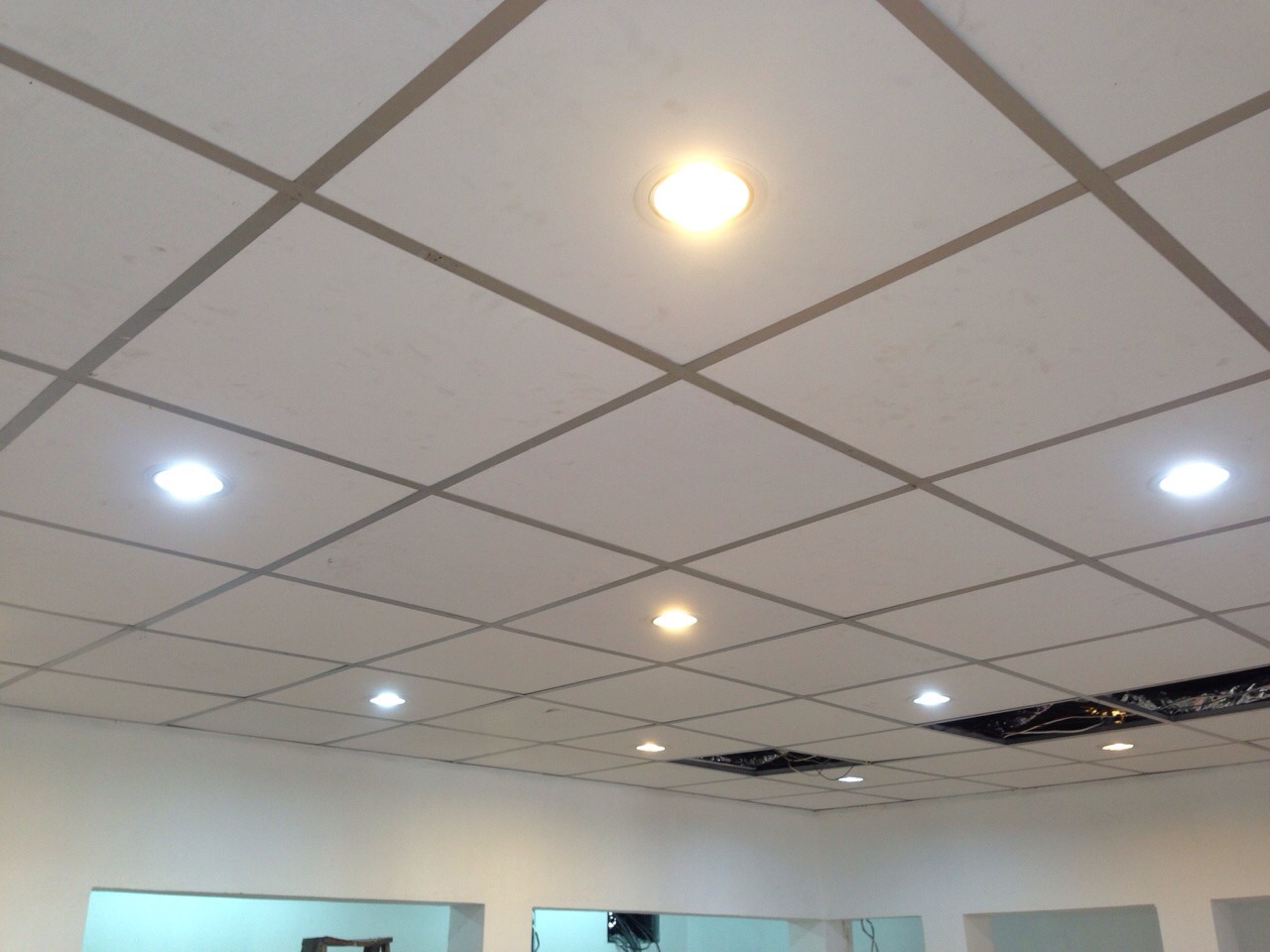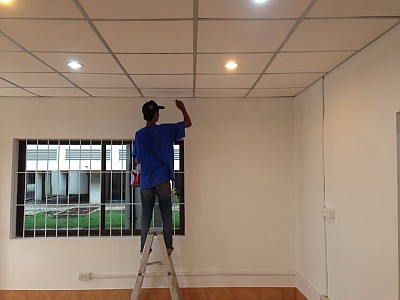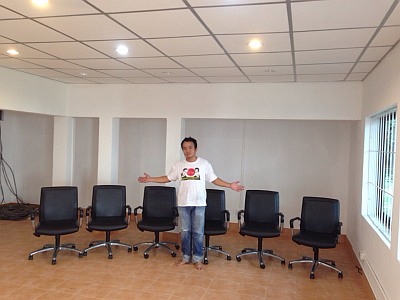 A new polycarbonate roof has been put in place along with good insulation, while two new large air-conditioning units are to be installed to ensure the operators stay cool during 48-hour contests.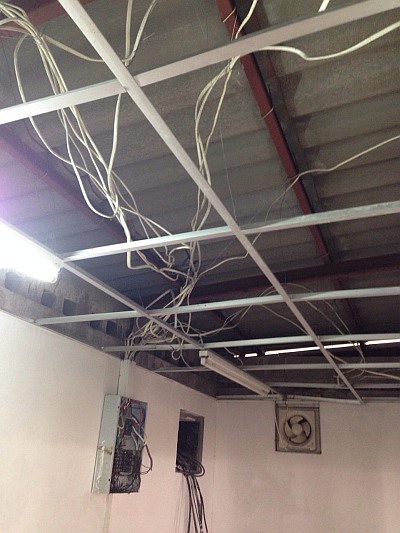 Stone tables have been put in place outside the shack so that operators and guests can relax with shade being provided by additional roofing.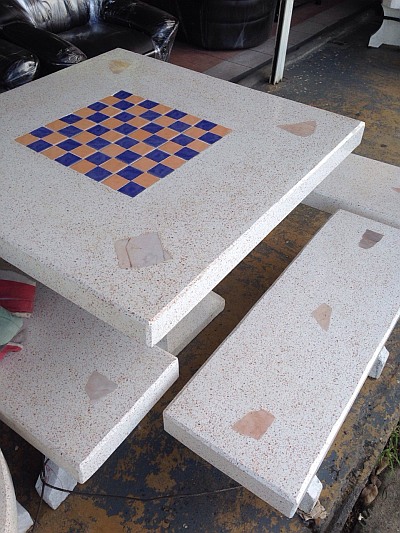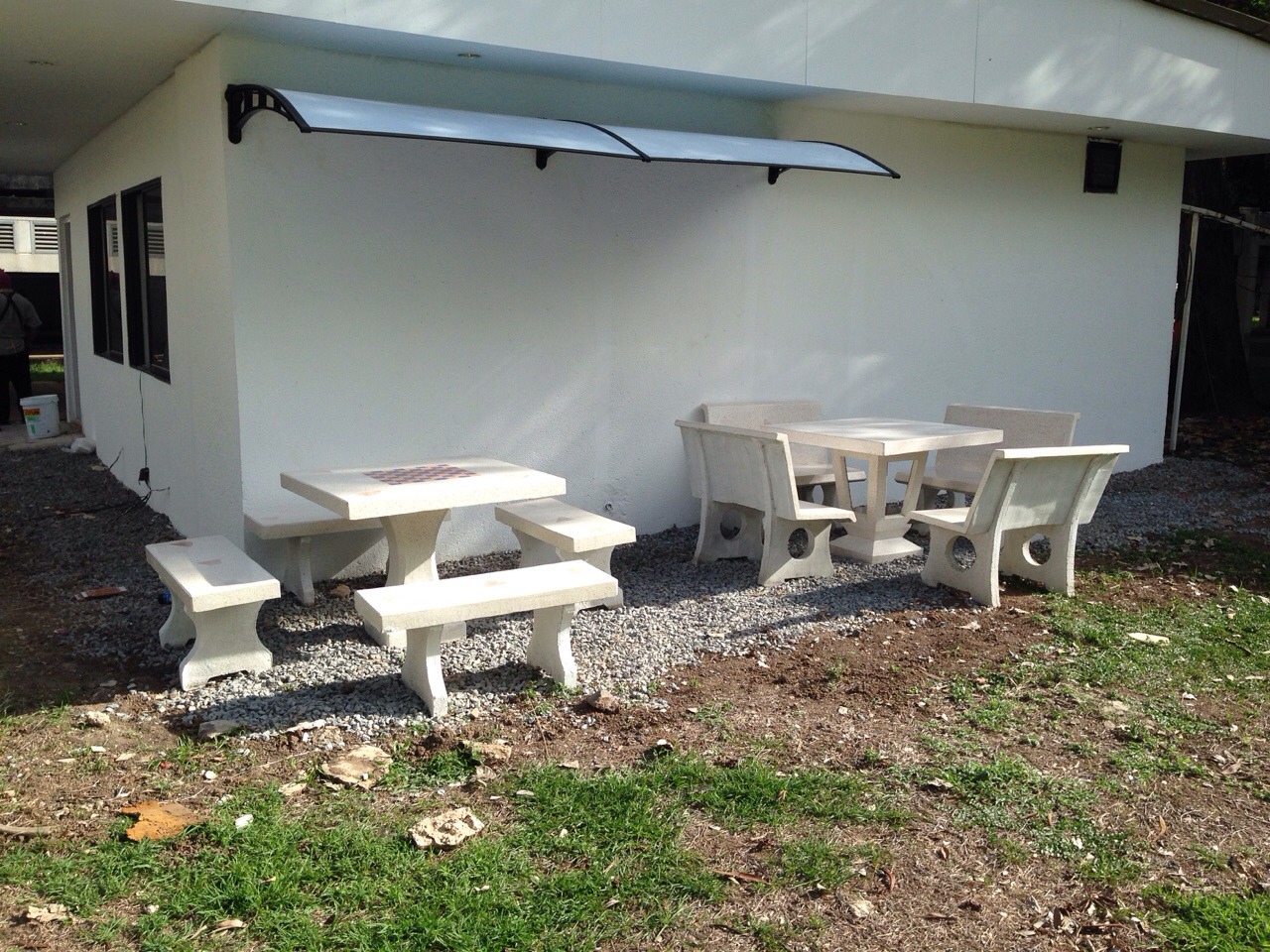 Update on June 15, 2014: Work on the shack at HS0AC is now finished!
These two pictures (below) of the shack show the completed interior with a new table and chairs now in place. All the work decorating the interior of the building, installing a new air-conditioner, lighting and electrical power points along with plumbing work in the bathroom with new fittings installed having been completed. All that remains to be done now is to install new antennas and coaxial cabling and to set up the operating equipment on a desk in the shack.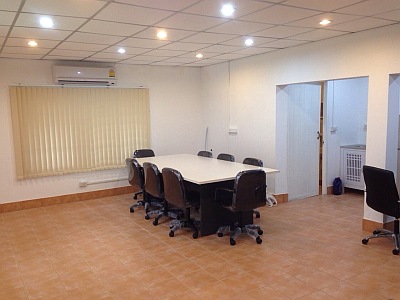 Now it's time to go outside the shack and look at the new antennas that have been installed at HS0AC
Thanks again to RAST Secretary Chalermphol (Champ), E21EIC for providing all these photographs and to RAST President Jakkree (Jack), HS1FVL and to all the RAST commmittee members and friends who have helped in this work.
Updated June 15, 2014