WEB SITE

FOR COUNTY HUNTERS NEW TO COUNTY HUNTING

Last updated 05/24/99 10:11 AM

Visitor


[ K3IMC |KK7X | E-MAIL DIRECTORY | MARAC | CH INFO ]
CH WEB PAGES | WEB LINKS | COMMENTS | CH PHOTO PAGE ICQ/AOL-IM | USACA#'S | | ADDRESSES | QSO PARTIES GuestBook

AWARDS This page updated 05-24-99

052499 And now is ready to use

If you have any additional Phone numbers for your area PLEASE, PLEASE SEND them to me at [email protected] or [email protected] This page can be very important if you need it.

I have 318 to go: USACA# _________
This page will be very helpfull to those who are I have placed a lot of links to Great pages for your convenience on this page. The site is not intended to replace any one else's site but to add to their efforts and to give you some of the basic answers to some of the questions you may have but do not want to disturb the net to obtain the information. PLEASE EMAIL me at [email protected] with any question you have. Remember that the only DUMB question is the one you do not ask.
---
This page is dedicated to All the County Hunters I have known over the past 20 years, I have learned more than I can put on this page and have so many to thank. A special THANKS to who got me started in 1980 chasing the 3076 Counties. With about 250-300 to go, we had went through a flood and lost all amateur logs, cards and I guess the interest to. When we moved to the Carolina's I had the chance to meet whom I had worked in many a County over the years. Gene re kindled the fire in November 1994 and we are now at 318 to go for the whole ball of wax. Again THANKS To the both of them.
---
We also want to thank KK7X and K3IMC for all the HARD work on the pages they have developed for the County Hunters. After working on this for about a month. I know I sure respect them for what they do. I started playing with a web page on 04-04-99. It is fun and very time consuming. I will try not to duplicate a lot of information on my page that is on others. But I will provide you the links to others with some type of explanation.
---
K3IMC This page will lead you to Don's County Hunter Web Page. If you go to the Forum link, you will be on something like a Bulletin Board.The Forum page is a place to ask question's like what type of antenna is best to use while mobile. A place were one can look for up coming events.
KK7X This page is called "Countyhunter Dot Com" Dennis has spent many hours to set up a page that will provide just about every question a County Hunter will be looking for. Please visit it to check who has a planned trip or to see some of the answers to FAQ section. This is where when your on the net listening and a new person comes on and ask what page to go to. This is where they are told to visit first.
E-MAIL DIRECTORY This is the page that if a County Hunter has posted their email address, that you would be able to find it very easy. E-mail them directly from this site. Remember-if the owner updates there e-mail address on this page, it should be correct. Many change there e-mail address's and never update them. This is why you can go to the Forum on the K3IMC page and post a note and get an answer pretty fast.
MARAC This page will give you all the Board Members of M.A.R.A.C. such as name and position and a little more information. PLEASE READ THIS PAGE.
---
Below are pages within my web site. I will try to give you a little info on each page as to what you may find. If you like a particular page BookMark the page in your favorites) To go to any page click on the header underlined and in blue
CH INFORMATION PAGE. On this page you will find about the frequencies that we opperate on. QSL Bureaus to send your MRC'S, The RoadRunner which is our Newsletter, The Sunshine Committee (for those who may need a special prayer or a card to let them know were thinking of them at this time. Logging programs to consider. Where you can get some of the supplies you will need to help you with chasing counties. And how to get your M.A.R.A.C. information packett which will be your hard copy of what were doing.
GO TO TOP
CH WEB PAGE This page will give you the chance to visit other County Hunters who have placed a web page up and visit them, see some of there other hobbies and interest. You will also find some Amature radio operators who are not county Hunters but have some very informational pages that still promote our hobby of ham radio.
GO TO TOP
GO TO TOP
COMMENTS PAGE This page will have comments from myself and other County Hunters. Sorta like a FAQ page with out the Questions. Any Special contest rules will be placed here. Your comments will be place here also at my discrection.
CH PHOTO PAGE.On this page will be pictures of some County Hunters and their friends, shack and things like that. We also have a WHO'S WHO here. Try and guess who it is?
GO TO TOP
GO TO TOP
CH ADDRESSES. This page is updated monthly compliments of W0OWY Bill Nash.Visit this site for updated address/email address and so forth. Also if you moved or are new to county hunting and want your address posted so that you can get the MRC'S to you to sign if you were mobile.
QSO PARTIES If you know of any QSO parties that are going to be happening in the future. Please email me [email protected]
Emergency Listing This is a compiled listing by state the know Phone numbers to call for State/Police and Road Conditions. If you have any corrections or additions please email me [email protected]
---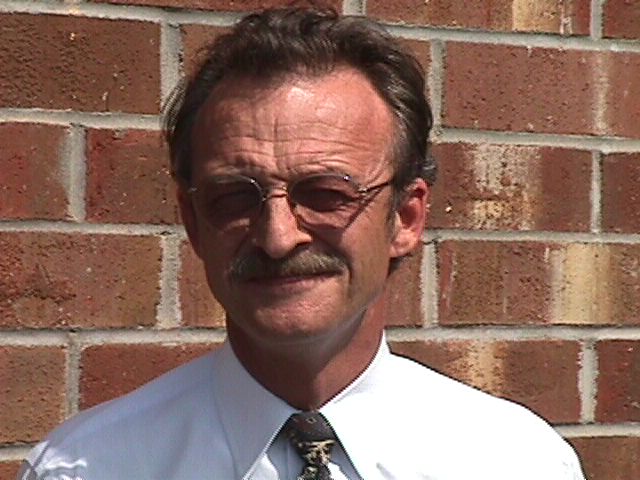 YOU CAN EMAIL ME AT [email protected]