My handle(Nick name) is YI.
My full name is Dohaeng Lee. I like to call me Sebastian.
I was born at a small country side(Gochang) in 1962. It is placed south from Chonju. As you can see above photos, I married in 1989. After marriage we had lived in Seoul. My daughter was born on May 26th 1994. My wife was a dentist and had a private dental clinic. I was a surgeon. Now I live in Chonju(Jeonju) alone.




Here some photos of Chonju(Jeonju)!
---
---
Jeonju Festival

Jeonju hosts many traditional festivals, including the renowned Pungnamje Festival, Jeonju started the new millenium by hosting the Jeonju International Film Festival as part of it. It takes place from the end of April to the beginning of May every year. The city was a 'Mecca in Korea for movies' from the late 1940s to the early 1960s. So the film festival was created to praise the local movie industry, alternative films, digital films.

Also, there are two more festivals. The Jeonju Paper Festival, which promotes Hanji, Korean traditional paper and the Jeonju Daesaseupnolri Festival, which celebrates sound-traditonal music and singing.
---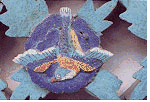 My wife had a call DS1CLV and now a silent key. She and my daughter (Whayoung Lee) passed away on 12 June, 1995.