Dunestar Band-pass Filter 300-28 (28 МHz / 200 W)
---
I Z33T home page I Z33T web pages in english I
---
Dunestar is well known brend producing passive filters for amateur radio bands. Dunestar Bandpass Filters are 3-pole, capacitive coupled, with High-Q capacitors and inductors used for tuned circuits. Filters are conctructed on glass-epoxy PCB in Aluminum Enclosure. Inputs and outputs are at DC ground potentials. Dimensions: 51 x 152 x 44 mm (including mounting flange. Ihe insertion loss is typical 0.5 - 0.7 dB, with band-to-band rejection about 40 dB. Filters are intended for use with 200W PEP transceivers. This is not to imply a 100% duty cycle. The price of one filter is about 75 US dollars.
Filter elements are enclosed in aluminum box with 124 x 50 x 50 mm inner dimensions. Here are several pictures from the inside of the filter. You can click on pictures to view them in high resolution: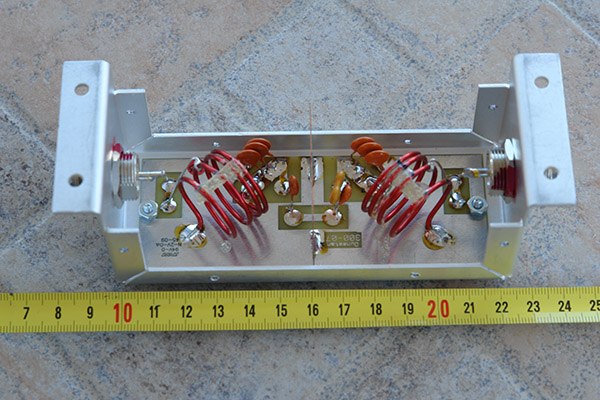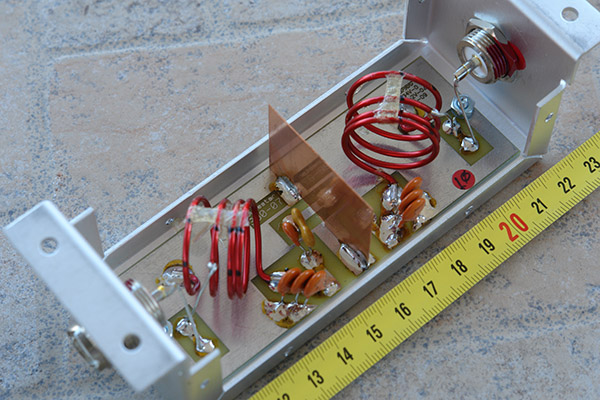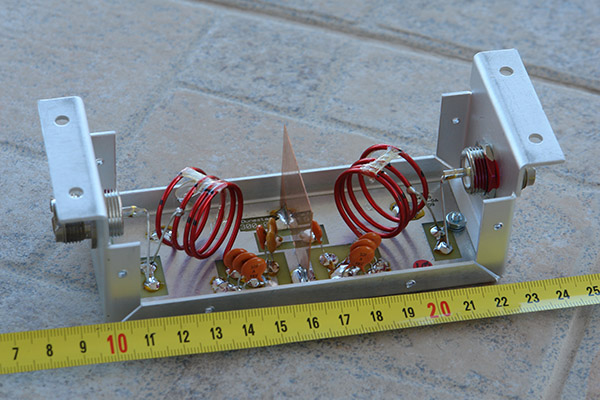 On the follow pictures measured characteristics of the filter are shown. First picture is without the filter - only noise generator. Second and third picture shows Dunestar 300-28 (28 MHz band) filter characteristics. Keep in mind that frequency shown on the spectrum is exactly 120 MHz higher than the real frequency, because of the Local Oscillator in Spectrum Analyzer which is 120 MHz. So, 28.000 MHz is shown as 148.000 MHz. The frequency span shown on the spectrum is 50 MHz (secont picture), and 100 MHz (third picture).
You can click on pictures to view them in high resolution: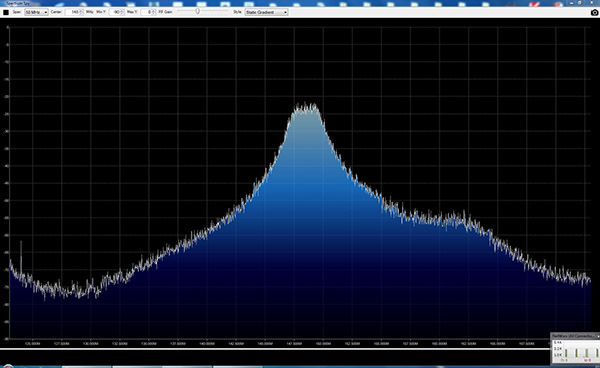 Dunestar web page: click here
---
I Z33T home page I Z33T web pages in english I