Welcome to
XP1AB Contest DXpedtion
Home of Contesting in Greenland.
Original XP1AB QSL card from the seventies.
Greenlandic homerules has been force to recall license to use XP1AB. After 1st November, 2001 it will never more be possible to work XP1AB. The Radio club in Kangerslussuaq will apply for permission to have another call sign.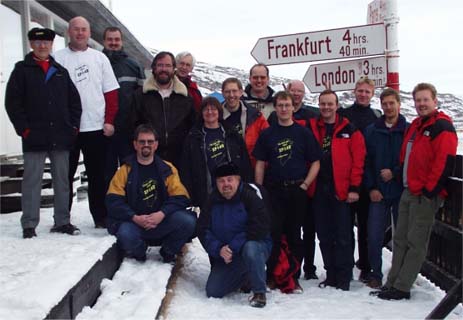 XP1AB contest team leader OX3LG Michael have pronounce, we will go for a top 5 result in this contest no less! we will beat the best because we will go beyond where nobody has been before and therefore we will win. XP1AB will go for the trophy! THERE CAN BE ONLY ONE :-)
Look in navigation panel to the left for details on XP1AP CQWW SSB 2001.
Weather in Kangerlussuaq live
We send a big thanks to our Sponsors, without them nothing was possible!!!
| | | |
| --- | --- | --- |
| | | |
| | | |
This page was update 05-03-02