Camp Humphreys Korea

Camp Humphreys was one of Korea's largest Army installations in the 1970s. Units were also located at Camp Howard and Camp Ames. Camp Humphreys covers an area about one mile wide and two miles long.
Camp Humphreys in 1976-77 had several 3 story concrete block barracks as well as quasent huts. The camp had an NCO/EM club and an Officers club, Bowling Ally, Craft and Hobby Shop, Katusa Bar, PX, Class 6 store and several other stores. Camp Humphreys is located 55 miles south of Seoul on Highway #1 and eight miles east-southeast of Highway #1 on highway #45. It is eight miles west of the Bay of Asan on the West coast of Korean peninsula.
Camp Humphreys is also known as K-6. The airfield was initially constructed by the Japanese in 1939 during their occupation of Korea. After the Korean War broke out, the U.S. Air Force repaired and built a new runway to accommodate the Marine Air Group and the 6147th Tactical Control Group.
In 1962, the airfield was renamed Camp Humphreys, in honor of CWO Benjamin K. Humphreys, of the 4th Transportation Company, who died in a helicopter accident near here.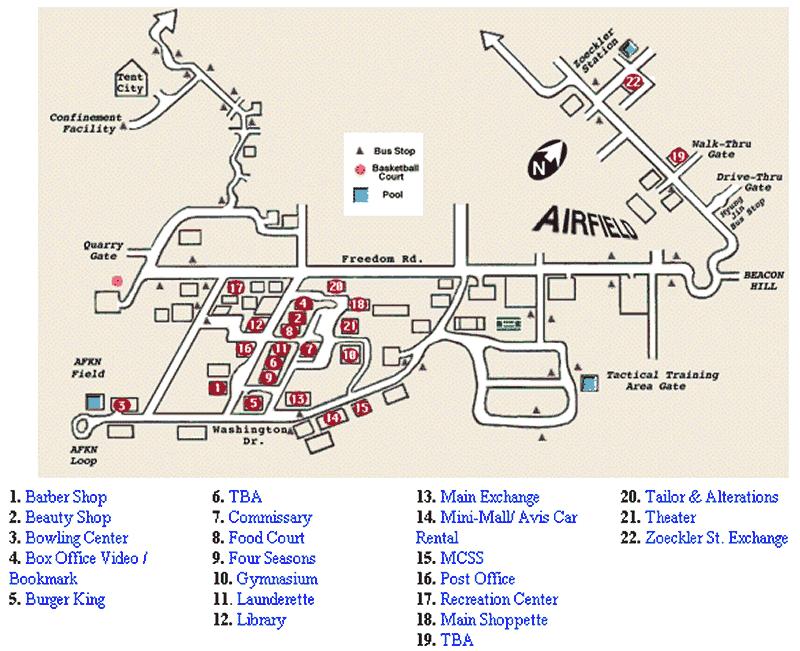 This is how Camp Humphreys is layed out prior to expansion





Camp Humphreys will soon be the new home to the U.S. 8th Army. The installation is located near Pyongtaek with the small town of Anjung-ri being just outside the Camp Humphreys gates. The U.S. military is planning on moving the 2nd Infantry Division and most of the forces from Yongsan Garrison to Camp Humphreys. The Camp will become the main U.S. Army installation in South Korea increasing its size threefold over the next few years.

Camp Humphreys is the headquarters location for support of Eight United States Army and United States Forces Korea units south of Seoul and north of Taejon that includes units at Wonju (Camp Long & Camp Eagle), North East of Camp Humphreys.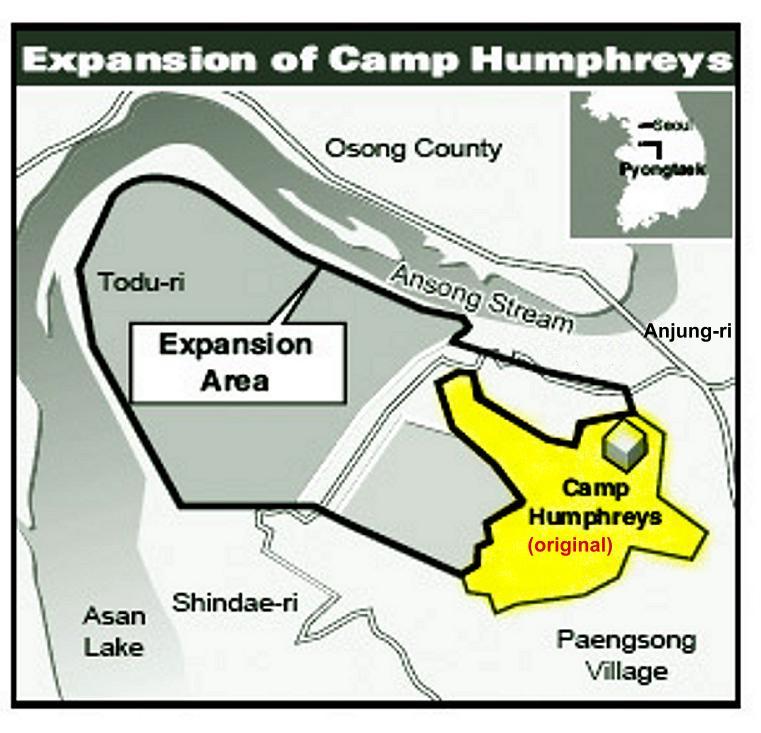 This show how Camp Humphrys will look after expansion.










Feb 16 2009


With all the hundreds of thousands that have served in Korea since the 50s, I thought it would be nice to have a place to leave messages and comments for others that served in the same area or unit. You can post up messages, stories, pictures, or what ever you wish, to pass on to others. The below forum is set up for your use.