W.C.A.R.C General Meeting - Visitors Welcome!
Remember, Members are what makes WCARC great!


Contact W6ARH, our Pesident, with any questions about our club
Our meetings are held on the third Thursday of the month, 7:00 P.M.
at the Coastal Community Fellowship
10640 Slater Ave,
Fountain Valley
Corner of Slater and Ward
| | |
| --- | --- |
| President: | |
| Vice President: | |
| Secretary: | |
| Treasurer: | |
| Board Members: | |
| DataBase Manager : | |
| INTERMOD Editor: | |
| Raffle: | |
| Refreshments: | |
| Site Liaison: | |
| VE Testing: | |
| Programs: | |
The W.C.A.R.C Board of Directors Meeting
is scheduled for 6:00 PM on the second
Wednesday each month (except in December) at
Denny's restaurant
18477 Beach Blvd,
Huntington Beach.

Meet us for dinner at 6:00 P.M. before the meeting.
Our board meetings are always open.

Join US! If you are interested in joining WCARC click
HERE to download a membership application.(290K)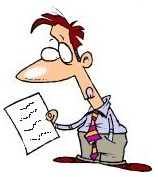 The W.C.A.R.C Net meets each Monday at 6:00 PM on the
Fountain Valley RACES repeater, 145.260 -600 PL 136.5.
Net Control is rotated. In addition to WCARC news,
other ham news is given via the weekly Newsline report
presented by George Thompson N6WJZ.
Contact WCARC President Alan Hill, W6ARH, for information
and/or to volunteer to be on rotation.


The INTERMOD is the monthly publication of W.C.A.R.C.
Intermod articles may be reprinted as long as credit is given.
Download the current issue!

We welcome and encourage submission of items for publication
from members and non-members alike.
Publication deadline is the 25th of the previous month.
You may submit articles directly to the Editor Donald Dodge, W6SNX
To contact him by E-mail, [email protected].
Electronic submissions, via E-mail, are preferred.
They may be in MS WORD or a PDF.
For paid ads, please contact the editor in advance.


A Mystery Ham Is at each monthly W.C.A.R.C. meeting.
Be sure to show up early to greet and shake hands
with as many visitors and members as possible -
you might just be the lucky 10th person to shake his/her hand,
good for a handful of raffle tickets.
If you would like to take a turn as the Mystery Ham,
contact Contact our Secretary Ken Simpson, W6KOS