---
Governor Henry declares Field Day week as
Amateur Radio in Oklahoma.
May 19, 2009

To honor the several thousand OK Amateur Radio operators who provide public service on a frequent and quality basis. The Governor recognizes Amateur Radio operators statewide during their preparation for the upcoming ARRL Field Day. The event orchestrated by Kevin O'Dell-N0IRW, OK Section Public Information Coordinator, provides a splendid opportunity for endorsement from/to Amateur Radio and the Executive branch of state government. The Governor encourages the public and governmental entities to be appreciative of the support, offered by Amateur Radio, during times of emergencies to peer public service providers.

Left to Right
Eddie Manley-K5EMS OK Assistant Section Manager
Dean Feken-KL7MA OK Section Manager
John Thomason-WB5SYT Vice-Director, West Gulf Division

Left to Right-
Dean Feken-KL7MA OK Section Manager
OK Governor Brad Henry
John Thomason-WB5SYT West Gulf Division, Vice-Director

Showing readiness for meeting with Governor Henry for Field Day Proclamation and OK Emergency Manager Association gathering at the OK State Capitol. The events were held on the same day with a strong Amateur Radio and League leadership presence to prompt a strong and healthy environment for Amateur Radio in
Oklahoma.

Eddie-K5EMS is at the Capitol with the Emergency Medical Services (EMS) group as it is their week of recognition, as declared by Governor Henry, and 'Day at the Capitol'. Manley is there to meet with legislative staff to prompt legislation to benefit EMS & Amateur Radio. An active participant in EMS, Manley notes that "the group received recognition for their effort in hurricanes Rita & Katrina" and in "supporting temporary hurricane refuge housing in the Oklahoma City area."

Manley is able to facilitate Amateur Radio & EMS legislation from his leadership posture in both organizations by developing and nurturing contacts in the community and at the Oklahoma State Capitol. His role as Assistant Section Manager in OK, working with SM Dean Feken-KL7MA, provides a network of League support from the field organization and West Gulf Division Leadership. Eddie has recently been appointed as an Assistant Director, West Gulf Division in Legislative areas by Director David Woolweaver-K5RAV.

Another Marathon has come and gone; the 9th in a series of ......who knows? If you hadn't already read in the papers, the registrations were max'd out! 19,000 runners, walkers, strollers, etc. were on the course this past Sunday. The National Memorial's Marathon office has begun getting e-mails praising the setting, the organization, and especially the volunteers. Chet Collier, the Executive Director of the Marathon, was ecstatic as to the success of the Marathon and especially our support.
Dr. Tom Coniglione, the Marathon medical officer, was especially lavish in his praise of the communications support we provided him. As you are probably aware, the wind and humidity played a huge role in causing numerous runners heat and medical problems. In past years, our SAG vehicles have carried a total of 12-15 runners back to the finish line. This year, it was around 50-60! One suggestion regarding SAG vehicles was to go from two to four SAG vehicles; this will probably happen along with some other suggestions on making SAG dispatch even more efficient.
With the dramatic increase of participants in the past few years, the medical, water, food, transportation, and hospitality systems have expanded accordingly. Next year, the 10th anniversary of the Marathon, w e will undoubtedly have around 20,000 participants! Thus, considering the expansion of the event, we need to revisit our communications plan to streamline and reorganize the lines of communications. We 'done splendid' this year, but we are at a tipping point in regard to how we do business with a much larger event.....but we'll talk about that over the next few months.
I do have an offer to make.......I have some extra 2009 Marathon t-shirts: 2 mediums and 2 triple-extra large. I also have 2 large t-shirts from the 2006 Marathon. If anyone would like an extra one, let me know. Also, if you haven't turned in your safety vest, you can drop it off this Saturday, 2 May before the CORA meeting at 1:00 PM at the Citadel or on Tuesday, 19 May, at the OCAPA meeting.
I've not heard any words as yet regarding a 'volunteer appreciation night' at a Redhawks baseball game. I'll keep you advised.
Again, I would like to thank you all for stepping forward in support of this event. Mark your calendars for 25 April, 2010! And thanks again for volunteering for "A Run to Remember".
Tom Webb, WA9AFM/5
Chair, Communications
Oklahoma City Memorial Marathon
The Oklahoma City Memorial Marathon would like to say thank you to the
volunteers who make everything possible. As the running world stopped to
remember the 168 lives that were lost on April 19, 1995, we hope that you will
always remember those who were lost, those who survived and those changed
forever. This event is a testament to the dedication that Oklahoman's have in
uniting the world in hope.
The Oklahoma City Memorial Marathon staff would like to welcome you to a night
of thanks for your dedication in making the 2009 Oklahoma City Memorial Marathon
a success!
Where your volunteer shirt to the game and visit the Marathon staff outside the
ticket booth (They will be wearing a green & white golf shirt) for a voucher for
a free entry into the game.
WHEN: May 3, 2009
TIME: 4:05pm (be sure to show up a little early to redeem your voucher)
LOCATION: AT&T Bricktown Ballpark – West Side Ticket Booth (Just south of the
booth)
Murrah Marathon 2009
Held April 26

Once again Amateur Radio plays a large and vital part of the event which had approximately 20, 000 participants. The event clearly speaks to the well coordinated communication relief which Amateur Radio provides. The role by ham radio was directed by Tom Webb-WA9AFM. The tragic events of April 1995 were also heavily supported by Amateur Radio communication and support effort.

The below pictures are from the Regional Emergency Operations (REOC) in OKC wherein emergency services were dispatched in coordination by and with Amateur Radio.





Lucien Jones-KD5LPV




Mike Curtis-KE5BIX
Coordinator, Emergency Response Center
OK Department of Homeland Security Regions 6&8
Operators needed for Saturday May 16Th

We will need 15 to 20 operators, that will include Sags, Rest Stop Stationary, and Sweeps ....Three routs 25, 50, and 75 mile tracks... North East Oklahoma start at Mohawk Park to Owasso to Claremore Lake and back to the park.... should be over with by 3:00pm.

Our assignment, Primary Command, Operation, and Emergency Communication for the event. They are counting on us, we will not let them down...

First track starts at 7:30am rest stops will start closing out at 11:00am stay for the hole event or work just part of it. we need all operators at Mohawk Park Shelter 4 at 6:30am for saftey debreifing and finale assingnment recap. TShirts will be offered to all operators..

Fuel Compensation offered to all operators from start of the event to the finish.
Ice and goody bag for sags and sweeps bring your own cooler.

We need to start filling the assignment List immediately to be ready.
Less than 30 days to event day....



Tulsa Health Department's
2009 World Health Day Special Event operation

Dave Cox (NB5N) (from left), Mary O'Roark (KE5EHR), Lisa Podolak (KE5PMJ), and Mary Dean (KE5EHQ); operating the amateur radio station located in the Tulsa Health Department's EOC.

John Thomason (WB5SYT), Vice
Director of the West Gulf Division.


For more information please visit:
Green Country 2009
March 13-14, 2009
Claremore OK

Eddie Manley-K5EMS (left) receives Assistant Director appointment certificate from David Woolweaver-K5RAV, West Gulf Director. Manley's appointment relates to legislative affairs.

007
Left-Dean Feken KL7MA OK SM
Middle-John Thomason-WB5SYT ARRL West Gulf Division Vice Director
Right-David Woolweaver-K5RAV ARRL West Gulf Director

Wagoner Windtalkers-WI5ND
Busload of New Amateur Radio Operators-Just completed VE testing.
High School Amateur Radio Club with Jeff-AF4CM, Sponsor

Left Mark-NM5W
Right J.C.-K5JCN

League forum

Left Dean-KL7MA OK SM
Right Bobbi-KC5YGG newly appointed ARRL Public Information Officer
---

ARRL
2009 Arkansas State Convention
Sponsored by
Benton County Radio Operators

Saturday, April 25th, 2009
8:00 AM to 2:30 PM
Location:
Rogers First Church of the Nazarene
4911 W. Pleasant Grove Rd. Rogers, AR
Set-up times: Friday, 4/24 6-9 PM and Saturday 4/25 7-7:45 AM
Talk-in:
145.290MHz Standard Negative Offset, PL Tone 110.9
Admission:
$5.00 per person in advance, $6.00 at the door
Tables:
$5.00 each in advance, $6.00 at the door
Food and Drinks will be available

http://bentoncoradiooperators.org/BCRO_Hamfests.htm
http://bentoncoradiooperators.org/registration.htm


For More Info Contact:
Jay Harrison – KCØCNB, Chairman
479.631.7727 Phone
479.644.6646 Cell
West Gulf Division Newsletter February 26, 2009
From the Director:
This is my first newsletter, and I am trying a new format. If you like
it, let me know. If you don't, I want to know that, too. Now for the
news:
Division Director Coy Day Resigns
David Woolweaver becomes Division Director
John Thomason becomes Vice Director
Dean Feken leads Oklahoma Section
North Texas Section elects new Section Manager
Ham Radio in the Park-Ham Association of Mesquite
Legislative Update
1. CC&Rs
2. Cell Phones
Upcoming Hamfests

Division Director Coy Day Resigns
Coy Day, N5OK, last month resigned from ARRL elected office. Day served
more than 12 years as a member of the ARRL Board of Directors -- 10 of
them as West Gulf Division Director.
'It has been a pleasure to work with Coy Day on the ARRL Board,' said
ARRL President Joel Harrison, W5ZN. 'Coy's integrity is admirable and
something that everyone should model. We will miss his wisdom and
smooth manner on the Board and wish the best for Coy and his wife
Judy.'
When Day made his resignation announcement, former Vice Director
Woolweaver called Coy Day a tireless contributor to Amateur Radio for
two decades and said, 'Day's long service has been marked by honor and
integrity. It has been my privilege to serve with Coy for the past
seven years as his Vice Director. I know that everyone in the West Gulf
Division will join me in wishing Coy well in his retirement.'
Dr. David Woolweaver Becomes Division Director
Dr. David Woolweaver, K5RAV, has taken the position of Division
Director, following the ARRL Articles of Association. He has been a
periodontist in Harlingen, Texas, for 36 years, and he is co-founder
of the South Texas Amateur Repeater Society (STARS) and proclaims that
he enjoys the digital modes.
Dr. Woolweaver, who has served for the past seven years as Vice
Director of the West Gulf Division, is a Life Member of the ARRL and is
a Diamond Club member. His past service on the ARRL Board of Directors
includes Liaison to the Public Relations Committee, Grassroots
Legislative Action Committee, and the Administration and Finance
Committee. In January, ARRL President Joel Harrison appointed Dr.
Woolweaver to the Program and Services Committee.
Woolweaver has been instrumental in leading several legislative action
initiatives in recent years. Most notably were three bills introduced
in the Texas legislature in 2007 that would have prohibited or
criminalized, not only the use of mobile amateur radio, but commercial
mobile radios, vehicular GPS navigation devices, vehicular AM/FM
radios, on-board automobile computer control systems, and a host of
other radio devices. Thanks to the organized grassroots advocacy
group's tireless work and the dedicated hams who volunteered to give
testimony at committee hearings, the three bills died during session.
On another front, Woolweaver led Texas hams in advocacy to support a
separate bill that offered ham friendly protections and was passed
just hours before the session ended.
John Thomason Becomes Vice Director
ARRL President Joel Harrison, W5ZN, has appointed as Vice Director John
Thomason, WB5SYT. An active ARRL member for more than 20 years,
Thomason holds an Extra class Amateur Radio license. He served as
Oklahoma Section Manager from April 2003 through January 2009.
Thomason, too, has assisted with legislative activity that is critical
to hams. Working with Assistant Section Manager Eddie Manley, K5EMS,
and others in Oklahoma, the section championed and passed PRB1
legislation recently.
Dean Feken Becomes Oklahoma Section Manager
Dean Feken, KL7MA, has been appointed as the new Oklahoma Section
Manager. Feken, an Extra class licensee from Perry, Okla., has been the
Oklahoma Official Observer Coordinator since spring 2004 and an
Official Observer since fall 2003. Feken's term as Section Manager
continues through September 30, 2010.
North Texas Section Elects New Section Manager
ARRL members in the North Texas Section have elected a new Section
Manager, Jay Urish, W5GM, of Flower Mound, who received 740 votes; his
opponent, incumbent Section Manager Tom Blackwell, N5GAR, of Dallas,
received 678 votes. Blackwell has served as Section Manager since
2005. Jay assumes office on April 1st.
Ham Radio in the Park Launches Second Year
On February 22nd, the Ham Association of Mesquite celebrated 'HAM RADIO
IN THE PARK'. The monthly outdoor event takes place at the Paschall
Park Pavilion in Mesquite, TX. The event starts at noon and runs until
dark (6pm). The park gathering draws ham radio operators from around
the Dallas area who bring projects and antennas to build, equipment to
test and just spend a day with other ham radio operators.
'We always have HF and VHF/UHF operations, antenna tune-ups, mobile
installation demonstrations, and an old thing called 'Elmering'. This
event brings out 50+ folks every month. Bring your projects, radios,
antennas, new equipment, new techniques, and knowledge to the Ham
Association of Mesquite's Ham Radio in the Park(HRitP). The event is
always free and parking is free. Food is what you bring with you.
Come have fun and get the help you are missing,' says David Kaun,
N5DBK, club President.
Legislative Update #1
Legislation Planned to Overcome CC&Rs
Texas and Oklahoma sections are both planning to identify suitable
legislation to preserve and protect amateur radio operation.
Legislation is being developed to permit hams to install antennas and
operate within their federal licensing in spite of covenants,
conditions and restrictions.
The division is collecting data about such restrictive covenants and
asks hams with this type of information to forward their contact
information to the Division Legislative Action Chair, John Stratton,
KE5ISX at [email protected]
In addition, division leaders are preparing endorsements to use in
these future legislative attempts. One such support statement follows:

'Amateur Radio is an important part of Emergency Management and
Disaster Mitigation in Texas and Oklahoma. I support the introduction
and approval of legislation in the Texas Legislature, which will help
provide a measure that will preserve and protect the utilization of
Amateur Radio. An Amateur Radio station, which is federally licensed,
is only as effective as its antenna! Private land use regulations,
such as covenants, conditions and restriction [CC&R] many times limit
choices to such an extent that in many locations it is impossible to
install an antenna which will allow an Amateur Radio operator to
fulfill his or her license privileges. Please support the right of
amateur radio operators to be able to install 'reasonable antennas' on
their own property.' Eddie Manley - Oklahoma Section State Government
Liaison,
K5EMS.

Legislative Update #2
Cell Phone Bills May Affect Amateur Radio
ARRL Regulatory Information Manager Dan Henderson, N1ND, is continuing
his vigilance over the ongoing creation of proposed laws and
regulations aimed at promoting greater safety among cell phone users,
while at the same time perhaps unknowingly restricting Amateur Radio
operators. The ARRL Executive Committee has adopted a policy statement
on mobile Amateur Radio operations. The statement urges state and
municipal legislators to limit the scope of their proposals, limiting
them to devices such as full duplex wireless telephones and related
hand-held or portable equipment. Alternately, it suggests that licensed
Amateur Radio operation be listed specifically as an exclusion to the
proposed regulations.
Division Director Woolweaver and the West Gulf Legislative Action Team
continue to monitor new bills throughout the division, as well. In
Oklahoma, Eddie Manley, K5EMS, reports that three favorable bills have
been introduced this session. SB1270 by Constance Johnson prohibits the
use of 'cell phones' in a motor vehicle. It specifically excludes
amateur radio from this prohibition. HB1455 by McAffrey is the same
bill filed in the House. HB1782 by Tibbs looks to be the same as the
above.
South Texas Section State Government Liaison, Jim Robinson, K5PNV, and
Glen Reid, K5FX, have identified several bills effecting amateur radio
that have been filed in the House of the Texas Legislature. The bills
are being tracked by the West Gulf Legislative Action Team. One bright
light is 'cell phone bill' SB582, filed by Senator Wentworth, San
Antonio. The West Gulf Legislative Action Team worked with Senator
Wentworth on 'cell phone' legislation last session, and the result is
SB582, which was filed this session. SB582 exempts FCC licensed
operators.
Look for a Special Legislative Newsletter coming soon.

Upcoming Hamfests
Feb. 28, 2009
Orange ARC and Jefferson County ARC Hamfest
VFW Post 2775
Orange, Texas
Contacts: Sheila Powell, N5HL, and Delores Heintschel, KC5NEO. Email:
[email protected]
Mar. 7, 2009
South Texas Section Convention (Greater Houston Hamfest)
Fort Bend County Fairgrounds
Rosenberg, Texas
Contact: Kirk Kendrick, W5KMK. Email: [email protected]
Mar. 7, 2009
Elk City Hamfest
Elk City Community Civic Center
Elk City, Okla.
Contact: Earl Bottoms, N5NEB. Email: [email protected]

Mar. 13-14, 2009
Oklahoma State Convention
Green Country Hamfest, Inc.
Claremore Expo Center
Claremore, Okla.
Contact: Merlin Griffin, WB5OSM. Email: [email protected]
Mar. 14, 2009
7th Annual IARC Hamfest
Irving Amateur Radio Club
Betcha Bingo Hall #1
Irving, Texas
Contact: Coleta M. Taylor, KD5QFH. Email: [email protected]
Mar. 21, 2009
West Texas Section Convention (54th Annual St. Patrick's Day Hamfest)
Midland Lion's Club
Midland, Texas
Contact: Joe Coldewey, KK5ZG. Email: [email protected]

Apr. 4, 2009
Weatherford HAMFEST 2009
ARC of Parker County
Couts Memorial United Methodist Church
Weatherford, Texas
Contact: Elizabeth Hunkele, N5ONE. Email: [email protected]

73
Dr. David Woolweaver, K5RAV
Director West Gulf Division
John Thomason, WB5SYT
Vice Director West Gulf Division
--------------------------------------------------------------------
ARRL West Gulf Division
Director: David Woolweaver, K5RAV
[email protected]
The Durant Amateur Repeater Association
5th Annual "Tail Gater"
April 4, 2009 @ Carl Albert Park
(US 69/75 and Washington, NW Durant)
Talk in DARA Repeater 147.39 + 118.8 Tone

Starts at 0800 hrs till Noon.

FREE: Coffee, Donuts and "Specialty Food ?"

Contact:
George Collier, W5GME, (580) 924-7625
Joe White, K5BQG, (580) 924-3348
Oklahoma Hams Warn of Oncoming Tornadoes

A rare winter tornado struck Oklahoma around dinner time on Tuesday, February 10. According to various news reports, Oklahoma officials credited Amateur Radio operators with spotting the tornadoes and relaying the information to the National Weather Service.
ARRL Oklahoma Section Emergency Coordinator Charles Goodson, KC5UEG, told the ARRL that the Southern Oklahoma ARES® group (SOARES) and other Amateur Radio operators from the Ardmore area served as SKYWARN® storm spotters. "After the tornado passed Lone Grove and Ardmore, several hams went back to the Lone Grove area," Goodson said. "One ham went to the Red Cross building and set up a communication command post from the Red Cross radio room. It was amateur operators who had the first visual contact with the tornadoes. They started reporting the tornado to Neil Mayo, KC5AMX, the Emergency Coordinator for Murray County and our Net control for severe weather events; he in turn reports to the National Weather Service in Norman via Amateur Radio."
The town of Lone Grove, population 4600 and located about 100 miles south of Oklahoma City, bore the brunt of the storm, with the Oklahoma Department of Emergency Management (ODEM) reporting eight deaths and more than 100 homes destroyed. Two other tornadoes hit the Oklahoma City metro area and the north-central Oklahoma region late Tuesday. No serious injuries were reported in the Oklahoma City storm, but at least six homes were destroyed and businesses were damaged there, ODEM officials said.
ARRL Oklahoma Section Public Information Coordinator Kevin O'Dell, N0IRW, told the ARRL that his Ardmore home survived the tornado, but they are without power, water and other services. Other homes in his neighborhood were completely destroyed. Oklahoma Gas and Electric reported about 6000 customers are currently without power, with 3461 in Lone Grove.
Well-known contester Tim Duffy, K3LR, told the ARRL that he lost 40 percent of his home as a tornado blew through his town of Edmond, a suburb of Oklahoma City: "We lost all the doors and windows in the house, all the power, just everything. The damage is amazing. The cell phone system is still 'on tilt' with emergency services taking most of the channels. We're making big progress on getting things sorted out here. We will rebuild and make it better than it was before. With the house in complete disrepair, we'll be staying in a hotel for a while."
Duffy said that National Weather Service officials told him that the wind speed at his home was more than 150 MPH. While the family dog, a golden retriever, made it through the storm okay, Duffy said their pet cat is still missing. According to emergency management officials in Edmond, six homes were destroyed in the storm.
This storm took many by surprise because even in tornado-prone Oklahoma, February twisters are rare. According to the NWS, since 1950, only 44 twisters have touched down in the state during the month of February. The Lone Grove tornado was the third to cause multiple fatalities in the state since March 2007, when a Panhandle couple became the state's first tornado deaths in almost six years.
To: All Area Amateurs

From: Gary Gerber, KB0HH

RE:
Salt Plains Amateur Radio Club Gathering

Date:
Saturday, April 25th, 2009

Time:
8:00 am till .. ..

Location:
KB0HH Bunkhouse Contest Staton

What to Bring:
Covered dish or something from the Quick Stop

Dinner Info:
I will cook some hog and provide the buns .. .. You bring the rest
WC0X is bringing the paper plates and plastic ware .. cause he hates to wash dishes
WA0OAO is bringing the toilet paper .. cause he hates to be without
KC0CEX is bringing baked beans .. if she can't I will .. but they will be hotter!
WB0UVN is bring a potato cassarole .. cause we like it .. and he can fix it
We will eat at about 1:00 pm. Come early .. .. stay late

Other Info:
Tail Gate'n is expected and encouraged, tables are available at no charge
Invite others .. .. there will be plenty of food
This is a social event, no entry fee, no dues, no meetings, free parking

Directions: :
1.5 miles north of the Byron Fish Hatchery
: 3.5 north of Highway 11
: 9 miles north of the Salt Plains Lake
: 15 miles northeast of Cherokee
: 30 miles east of Alva
: 48 miles northwest of Enid
: 55 miles west of Blackwell on HW-11
: 110 miles southwest of Wichita via I-35 and HW-11
: There will be streamers and arrows at the critical corners
Call or email for further directions or needed information

This gathering is not just for the local club.
Bring anyone who is interested in ham radio.
The station will be available. Get someone on the air!!

Gary, KB0HH, [email protected], 620-845-0599 cell


All Amateur Radio operators
Pursuant to SB QST ARL ARLB011
ARLB011 ARRL Executive Committee Issues Mobile Amateur Radio
Operation Policy Statement
We reviewed several Oklahoma bill filings about 2 weeks ago and will keep up
with all of them to be sure our findings remain intact. We all agree with
the ARRL's request and if any changes might occur, we will ask for your help
to reverse any challenge to the utilization of our mobiles
SB1270 by Constance Johnson prohibits the use of 'cell phones' in a motor
vehicle. It specifically excludes amateur radio from this prohibition
HB 1455 by McAffrey is the same bill filed in the House
HB 1782 by Tibbs looks to be same as above.
Feel free to get on the Oklahoma Legislative Web Site at
http://www.lsb.state.ok.us/ and read these bills, or any other bill. If
you find anything of concern, please let us know.
Eddie - 73 you guys
K5EMS

Dean Feken, KL7MA,
Appointed Oklahoma Section Manager

(Jan 27, 2009)-- Dean Feken, KL7MA, of Perry, has been appointed as the new ARRL Oklahoma Section Manager. Feken is taking over the Section Manager reins from John Thomason, WB5SYT, who was just appointed Vice Director of the ARRL West Gulf Division. In turn, Thomason replaces Dr David Woolweaver, K5RAV, who moved up to Director with the retirement of Division Director Coy Day, N5OK. Thomason had been Section Manager of Oklahoma since April 2003. The Rules and Regulations of the ARRL Field Organization state that when a vacancy in the office of Section Manager occurs between elections, the position is filled by appointment by the Membership and Volunteer Programs Manager, in consultation with the Director. MVP Manager Dave Patton, NN1N, consulted with Woolweaver and Thomason in filling the Section Manager position. Feken, an Extra class licensee, has been the Oklahoma Official Observer Coordinator since the spring 2004 and an Official Observer since fall 2003. Feken's term as Section Manager continues through September 30, 2010. The nomination announcement for the next term of office for Oklahoma Section Manager is scheduled to appear in the April 2010 issue of QST.

J. John Thomason, WB5SYT,
Appointed West Gulf Division Vice Director

With the approval of the ARRL Ethics and Elections Committee, ARRL President Joel Harrison, W5ZN, has appointed Oklahoma Section Manager J. John Thomason, WB5SYT, as Vice Director in the West Gulf Division. Thomason replaces Dr David Woolweaver, K5RAV, who moved up to Director with the retirement of Division Director Coy Day, N5OK, last week.
An Extra class licensee, Thomason has been an ARRL member for more than 20 years and has served as Oklahoma Section Manager since 2003. While Section Manager, he supported and prompted passage of Oklahoma Senate Bill 426. This bill allows "for the erection of an Amateur Radio antenna or an Amateur Radio antenna support structure at a height and dimension sufficient to accommodate Amateur Radio Service communications." Thomason also represented the League in 2004 at the Voluntary Organizations Active in Disaster's (VOAD) national conference. Based on an article in the November 2007 issue of QST, Thomason, with assistance from University of Oklahoma personnel, developed frequency coordination protocol that is now used at that school's home football games.
"The opportunity and honor to serve the West Gulf Division as Vice Director is exciting," Thomason said. "It is my desire to diligently work with Director Woolweaver to ensure Division members are informed, to provide input and feedback on policies and procedures pertinent to the League's missions and to accomplish what is necessary to have the interest and the availability to inform through developed relationships with Division members and League headquarters staff."
"I have known John for several years," Woolweaver said. "He has been very successful as a Section Manager, especially in the areas of Emergency Preparedness and legislative action. His unmistakable talents in those areas will be very useful in his new role as Vice Director."
Thomason said continuing "the excellent League service provided by my predecessor Dr David Woolweaver, K5RAV, is humbling and enabling. His skill set and presence at so many League functions in the Oklahoma Section and beyond is truly a high standard to obtain. He has shown a highly informed outreach and capacity to listen and communicate while making the Amateur Radio Service visible through the League. He will grow in these efforts as Director while following in the richness of professionalism of Director Coy Day, N5OK.
"It is my hope to sustain and flourish the wonderful relationship developed via my role as Oklahoma Section Manager. The relationships and fondness for our fellow Amateur Radio operators and capacity therein to enhance our public service with League strength is very important to me in my role as Vice Director. This has developed by being active at League events, club meetings, Nets and served agency functions. We make a difference in Amateur Radio operators' lives by listening, caring and expressing this passion to them. A birthday card or a handwritten note of encouragement during family challenges clearly communicates that the League cares for and about them as people and their contributions to Amateur Radio. It has been stated that we meet people based on what in common, but grow on the basis of how we are different. I feel this is our opportunity to strengthen our collective League mission during difficult times, be they economic or frequency threats."
Thomason is a member of the Edmond Amateur Radio Society (EARS). He has earned DXCC and Worked All States (WAS) on CW, PSK and SSB. Thomason is a vocational evaluator with the State of Oklahoma's Department of Rehabilitation Services. He holds a BA in psychology and an MS in rehabilitation counseling.

Ham-Com 2009
Admission tickets for Ham-Com 2009 are now on sale at our new website: http://www.hamcom.org/. Join us at the Plano Centre, Friday and Saturday, June 12 and 13, 2009. This year, Ham-Com will give away a Yaesu FT-857D HF-UHF multi-mode transceiver each day at 5:00 p.m. And, every hour, a ticket will be drawn for a VHF HT. A total of 18 HTs will be given away (9 per day on Friday and Saturday).* Visit our new website at http://www.hamcom.org/ for complete information about the event.
Purchase your admission ticket online before midnight on May 30 and get a $2.00 discount. Admission at the door will be $10.00 (family members $8.00). Students K-12 and Scouts in uniform receive FREE admission.
Ham-Com will host the ARRL 2009 West Gulf Division Convention and there will be over 80 hours of speakers, workshops and interest group meetings. We expect to host over 40 commercial exhibitors and more than a hundred flea market vendors in the indoor, outdoor and tailgate areas.
Parking space has been increased at the Plano Centre. We've done everything possible to make parking more convenient including providing over 40 spaces next to the building (on the west side; hang tag or special license plates are required to access this area) for people with special needs. We also moved the tailgate market closer to the building.
Here are some important dates to remember:

02/01/2009 Indoor flea market tables go on sale.
03/01/2009 DX dinner tickets go on sale.
05/01/2009 Last day to reserve hotel rooms at a discount.
05/15/2009 Ham-Com Flyer goes online.
05/30/2009 Online admission ticket sales end

The DX dinner speaker for the 2009 W5DXCC will be none other than Bob Allphin, K4UEE. Bob will provide a presentation about the February 2009 KP5 Desecheo DXpedition. KP5 is number seven on the DXCC "most needed countries" list.
Want to earn $25.00 for your club? Have your webmaster visit the "Clubs" link on our new website at http://www.hamcom.org/ to find out how.
Want to volunteer and earn free admission? Just click on the "Volunteers" link at http://www.hamcom.org/ and sign up for a two-hour shift. Schedules will be posted on the website on May 15, 2009.
We look forward to seeing you at Ham-Com 2009!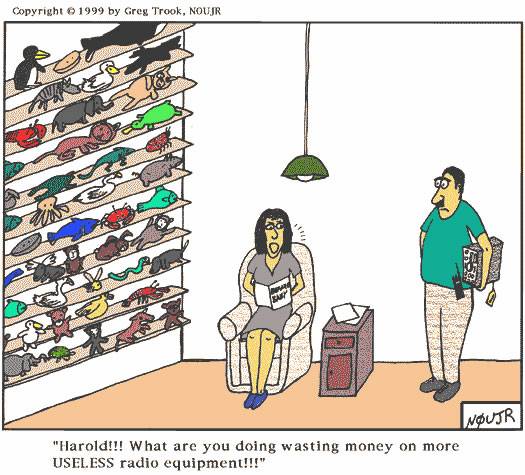 Jone Scott
Retirement Celebration Gathering
AR/OK Divisional HQ
Oklahoma City, OK
December 19, 2008
EARS Christmas Dinner
12-06-08

Clara Granger KG5UG,
Ham of the Year


Andrew W8OU and Mike Rockey KE5EQC, President of the Aeronautical ARC
EARS Christmas Dinner
12-06-08
Saturday November 22, 2008
Norman, OK
OU-Texas Tech

Picture of frequency coordination crew performed by a team Amateur Radio operators

Guthrie, OK
November 15, 2008
Celebrating StateHood Day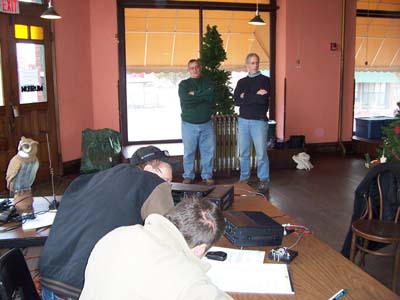 ---
Arlyn-KK5GY recent cookout and ham gathering.

From Eddie-K5EMS and
Photo credit to Billie-N5VDZ

---
Pictures of the OK Emergency Managers Association meeting.
OK ARES booth.

Left-Oscar-WB5GCX Right-KB5HXT
---
Noble County Repeater Group
Attached are some photos from our operation at the Noble County Free Fair. We were co-located and operated inside the Noble County Emergency Command Trailer. We had several stop by to see what all we were doing. We even operated our local weekly net from that location on Tuesday night. Those assisting with the operation included KL7MA-Dean, W5YDW-Tom, KD5JXA-Lloyd, KE5HQR-Lisa, KC5DPT-Tad, N9TRC-George and not pictured KE5AUI-Ricky. (That because I was taking the photo.)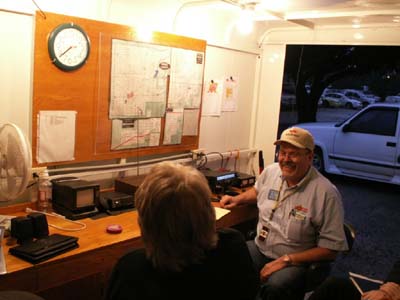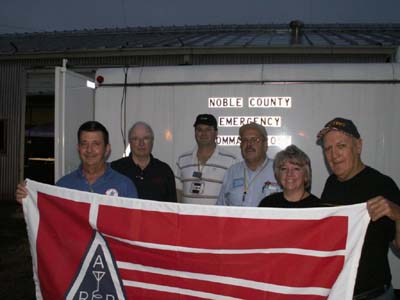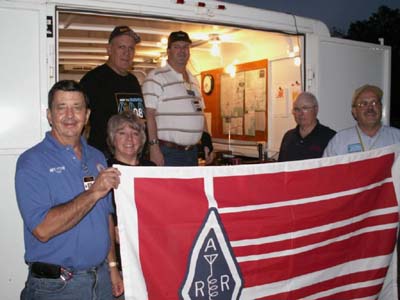 ---
STOP CC & Rs

The ARRL West Gulf Division wants to pass laws in the 2009 Oklahoma & Texas legislative sessions that would change CC& Rs that limit Ham Radio Operation in residential subdivisions.

To make this happen, ARRL needs information and help. If you are affected by CC&Rs, or if you want to help make it possible to enjoy Ham Radio without unreasonable CC&R restrictions, fill out this form and mail or email to the addresses below:

If you live in a subdivision with CC&Rs you can help by sending those CC&Rs by email to both-
K5RAV(at) arrl.org and KE5ISX (at) arrl.net

Or mail them to-
CCR Investigation
PO Box 2232
Austin, TX 78768-2232
Call sign ____________________

Email address _________________________

---
---
Texas County Oklahoma
Amateur Radio Emergency Service
Has a web page with alot of information on it!
---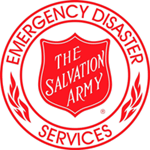 The Salvation Army newsletter is available via e-mail.
If you are able to enjoy a digital copy instead of a printed copy
please contact Paula ([email protected])
Postage is rising again and it would save the Salvation Army some money.
---
With the help of http://www.artmyway.com/ I was able to create a neat
recruiting poster for ARES.
73 Mark Conklin N7XYO
A-SEC ARES OK
918-232-8346

---
----- OKLAHOMA NETS -----
2m Insomnia, Nightly 10:30pm 147.075+ PL131.8 Elmore OK
2m Ada 5 wpm CW Net, Mon-Fri 9:pm 147.285+
2m American Airlines, Sun 9:pm 147.345+
2m EARS Edmond, Mon 8:pm 147.135+ 443.425+
2m NICUNet, Mon 8:pm 147.060+ PL141.3 Norman W5DNA Melody
2m WARS, Mon 8:pm 147.140+ PL192.8
2m EARC Enid, Mon 8:pm 145.290- PL141.3 KC5SII Dave
2m Broken Arrow ARC, Mon 8:pm 146.910-
2m Kay County Ponca City, Mon 9:pm 146.970-
2m ARES Kay County, 1st Mon 9:30pm 146.730-
2m Radio Rose Rocks, Tue 7:pm 146.985- PL141.3 KE5GRX Stephanie
2m Rogers County Wireless Association, Tue 7:pm 147.090+ K5JJ John
2m W5PAA Swap Net, Tue 8:pm 146.850- PL141.3 KE5EQX Sean
2m ARES Cleveland County, Tue 8:pm 147.060+ PL141.3 KD5DOB Bill
2m Ada Net, Tue 8:pm 146.285+
2m OIDAR Blackwell, Tue 9:pm 146.310-
2m N5LEZ Net, Tue 9:pm 147.120+ PL192.8
2m ARES Stephens County, Tue 9:pm 146.730- K5WPN Wade
2m ARES Tulsa, Tue 9:pm 146.880- PL88.5
2m Wheatstraw, Wed 9:pm 146.010 N1LPN Linda
2m W5HXL Memorial Net, Thu 7:pm 147.105+ 146.985+ PL141.3
2m Duncan, Thu 7:pm 146.730- Chisholm Trail ARC
2m OCAPA Net, Thursday 7:30 pm OKC 146.820- PL151.4 NO5X John
2m Tulsa ARC, Thu 8:pm 145.110- PL88.5 443.850+ PL88.5
2m Mayes County ARC, Thu 8:pm 147.060+ PL88.5 Lloyd
2m MORI Tech Net, Thu 8:30pm 146.925- 146.670- PL192.8
2m SW OK SWOT, Thu 9:pm 144.250 (USB) Lawton
2m T-Town Talkers, Fri 9:pm 145.110-
6m Ragchew Net, Tue & Fri 8:pm-9:pm 50.150 MHz N5VVV Steve
10m Fred's Memorial Net, Wed 8:pm 28.446 MHz USB K5JVS Jack
30m ARTS CW, Sat-Sun 7:am 10.120 MHz (CW) WB5NKD Pat
40m OTN Slow CW, Daily 5:20 pm 7120.65 KHz (CW) WB5NKC Arley
40m ARES Oklahoma, Sun 2130z 7260KHz backup 3900KHz LSB KL7MA Dean
40m ARTS CW, Mon-Fri 7:am 7052 KHz (CW) WB5NKD Pat
75m OK Traffic & Weather Net, Mon-Sat 2300 UTC 3900 KHz LSB WA5OUV
75m Traffic & Weather Net, Wed 6:pm 3900 KHz LSB WB5SYT John
75m OK Phone Emergency Net Sun 8:am 3900 KHz LSB W5JPI Gordon
75m Salvation Army, 2nd Sat 8:am 3900 KHz LSB NM5W Mark
75m QCWA Chapter 63, Sun 8:am 3855 KHz LSB W5FLO Norm
80m TSN Slow CW, Daily 7:45 pm 3719 KHz (CW)
80m KSN Slow CW, Daily 9:pm 3721 KHz (CW)
ATV ATV Nightly Net, Video 439.25 Mhz Ch. 60, voice 144.340 MHz
---
---

Check out www.hello-radio.org
---
Application for Oklahoma Amateur Radio Identification Card
http://www.soares.us/forms/idapp.pdf
Application for Oklahoma Amateur Radio Car Tags
http://www.oktax.state.ok.us/oktax/mvforms/742.pdf
---
Join our E-mail list server !
http://mailman.qth.net/mailman/listinfo/arrl-ok
Send your comments, needs, questions, events and thoughts to the hams subscribed in our state.
---
ARRL Trivia and Statistics
July 1984 ** League accepted by the FCC as an official VEC
August 1999 ** Test sessions are electronically filed with the FCC

OK Section ARRL VE Numbers-
September 1984 till January 2004

-Total Sessions 1254
-Total Candidates 8094
-Total ARRL VE's in OK 522

---
Submit your hamfest date for posting on the new hamfest page!
<! ============-- eMail Protection Javascript -->
---
The current classes are underway - please check back for updates
---
ARRL Ham Radio fun for Kids
Free downloads and resources
http://www.arrl.org/FandES/ead/youth/
also
ARRL Active Club Online Primer