If you would like to advertise your ham/amateur radio site along with your personal banner, please e-mail me at:

[email protected]

. Include your URL address and your banner or graphic (preferably as an attachment). I'll download your banner and post it on this page. In return, please consider downloading any of my personal banners by CLICKING HERE and then linking that banner to my main page at http://www.w5www.com. Please allow sufficient time for all the banners on this page to load in. Thanks......Ron/W5WWW



The W5WWW.COM main page can be found by going to http://www.w5www.com .
HAM RADIO BANNER EXCHANGE!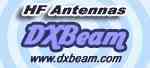 E-mail Me At:

[email protected]
CLICK HERE TO GO TO MAIN PAGE