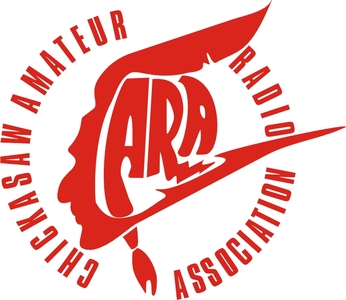 Event
Description
Net Control Schedule Updates
The Net Control Schedule page has been updated. There are changes in the schedule, so please look to verify!
Club Meetings via Zoom
Club Meetings have been happening over Zoom. Please look to the Groups IO CARA site for more information.
Website Updates
The Net Control Schedule page and Members page have a new search box feature.

While the column sorting is still in place, I thought it might be more user friendly to also provide a search on each of these pages.
The search box will continue filtering rows after each character typed without a need to do anything extra.
Clear out the characters in the search box, and all the rows in the table will show back up.
All columns in a row are being searched at the same time.
This functionality will allow searching by last name on the members page to verify all family members are listed, for example.
On the Net Control Schedule, you could search by call sign to see all the times that person is scheduled, or search by a date or name.
If you do not see the search box, please refresh your page to update the browser cached copy.

The Board Members page has been updated effective as of 1/20/2020 based on the results of elections at the November, 2019 meeting.

Changes include Ricky Chambers replacing Tim Jones as the Vice President, and Andrew Luscomb replacing Ricky Chambers as the Secretary.

Column sorting hints added to the Members page and Net Control Schedule page.

Note from the Webmaster
I apologize for not updating the website for so long. A variety of factors were in play that caused that delay to happen.

I look forward to 2020 not having the same challenges so that the website gets updated more frequently. I especially look forward to adding some of the features that I have mentioned at club meetings.

As always, if there are changes that you would like to see, or errors you would like to report, please email me using this link.
Event
Description
Training and Information Net
Please check into the DeSoto County Emergency Training and Information Net on the 146.91 repeater every Monday night at 8:30pm.
Monthly Ham Testing
If you are interested in either taking your first HAM radio test, or testing for your next level up, CARA provides an opportunity every 3rd Monday of the Month.
Testing starts at 6:00pm at Whitfield Electric 222 Kapik Rd Hernando, MS 38632. MAP

Monthly CARA Meeting
CARA meets every 3rd Monday of the Month.
Meeting will be held at Whitfield Electric 222 Kapik Rd Hernando, MS 38632. MAP
Meetings are happening via Zoom at normal times. See the Groups IO CARA site for more info.
Club Business Meeting time will be 7:00pm-7:30pm.
Presentations and Ham related discussions will be 7:30pm-8:30pm.
Club dues may be paid by bringing either cash or check to the Monthly CARA meeting.
However, for your convenience, we also have provided a way to use PayPal directly from this website to pay your dues.
The club also accepts donations. While the annual dues cover many of the financial needs, there are times when we may want to have a special holiday gathering or other special event. Donations to the club help make these things possible.

NOTE: It is also possible to mail a check to CARA for your dues. Please use the information below.
Make checks payable to: Chickasaw Amateur Radio Association
Send checks to:
Chickasaw Amateur Radio Association
P.O. Box 2
Hernando, MS 38632



Website last updated on site: 1/18/2021