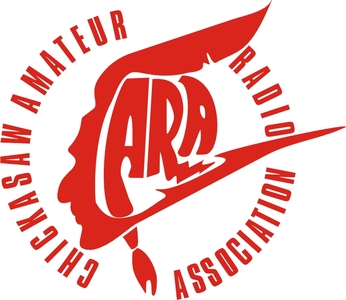 Event
Description
ARRL Field Day Location 2022
This year CARA will be doing Field Day at the Hernando Point Campground June 24 and 25. If you need directions, please refer to the MAP

CARA will be set up in camping spots 44-58. Check in time is 4pm, and check out time is 2pm.

If you want to know who will be in which spots, please refer to this message.

Please refer to this message for information about our coordinators.

As a reminder, there will be a drawing at the pot luck dinner for a brand new ARRL Handbook 2022 Edition. Everyone who shows up will get one chance to win.

Additionally, there will be testing available Field Day weekend if you are wanting to upgrade.
Updated Net Control Schedule
Thanks to Jim Sanders, KE5RHM, the continuation of the Net Control Schedule was made through 6/5/2023.

While Jim sent the updated list to the webmaster on 2/17/2022, it has taken a bit to get it live on the website.

However, the updated list is now on the Net Control Schedule page!
New Board Members
For personal reasons, the board members in the Secretary and Past President positions tendered their resignations effective 4/1/2022.

We are proud to announce that with the board's unanimous approval, Jud Rodgers, KE5OPL, will assume the position of Secretary, and Jim Sanders, KE5RHM, will assume the position of Board Member at Large effective 4/1/2022.

The Board Members page has been updated to reflect these changes.

Congratulations to our new board members!

Normal voting for 2023 will resume in November.
Club By-Laws Updated
On 2/21/2022, the club voted on and passed making 4 amendments to our club By-Laws. The updated By-Laws are now available on the website here. The very top of the By-Laws indicates when they were originally voted in as well as when they were last amended. At the very bottom of the By-Laws is a new section titled "Amendments to By-Laws" that spells out the details of what changed including voting details.
Event
Description
Training and Information Net
Please check into the DeSoto County Emergency Training and Information Net on the 146.91 repeater every Monday night at 8:30pm.
Monthly Ham Testing
If you are interested in either taking your first HAM radio test, or testing for your next level up, CARA provides an opportunity every 3rd Monday of the Month.
Testing starts at 6:00pm at Whitfield Electric 222 Kapik Rd Hernando, MS 38632. MAP

Monthly CARA Meeting
CARA meets every 3rd Monday of the Month.
Meeting will be held at Whitfield Electric 222 Kapik Rd Hernando, MS 38632. MAP
Club Business Meeting time will be 7:00pm-7:30pm.
Presentations and Ham related discussions will be 7:30pm-8:30pm.
Club dues may be paid by bringing either cash or check to the Monthly CARA meeting.
However, for your convenience, we also have provided a way to use PayPal directly from this website to pay your dues.
The club also accepts donations. While the annual dues cover many of the financial needs, there are times when we may want to have a special holiday gathering or other special event. Donations to the club help make these things possible.

NOTE: It is also possible to mail a check to CARA for your dues. Please use the information below.
Make checks payable to: Chickasaw Amateur Radio Association
Send checks to:
Chickasaw Amateur Radio Association
P.O. Box 2
Hernando, MS 38632



Website last updated on: 6/3/2022