Advanced Search:

FAQs
Main Menu
SETI Store
Fact Sheets
SETI@Home
Free Brochure
Join/Renew Now!
Why Should I Join?
Dr. SETI ® On Tour!

Departments

Membership Services
General Info
Financial Info
Activities
Awards
Coordinators
Director's Info
Members' Info
Policies
Forms

Publications
Official Publications
Director's Publications
Ask Dr. SETI ®
Fiction
Non-Fiction
Reviews
Reading Lists

Technical Support
Systems
Antennas
Amplifiers
Receivers
Accessories
Hardware
Software

Press Relations
Fact Sheets
Local Contacts
Editorials
Press Releases
Photo Gallery
Newsletters
Internet Svcs


Words from our
Founder and our
Executive Director
Please visit our
Trophy Shelf



W2ETI is the Amateur Radio Club Callsign of The SETI League, Inc. This page is a portal into the official SETI League Website.
---

Are We Alone? It's a fundamental question, which has haunted humankind since first we realized that the points of light in the night sky are other suns. Today we have the technology to seek a definitive answer! The SETI League, Inc. is participatory science. We are the international grass-roots organization dedicated to privatizing the electromagnetic Search for Extra-Terrestrial Intelligence. Together, over a thousand members in five dozen countries are keeping alive the quest for our cosmic companions. Join Us!
---
SETI is a science, not simply a screensaver!
---
---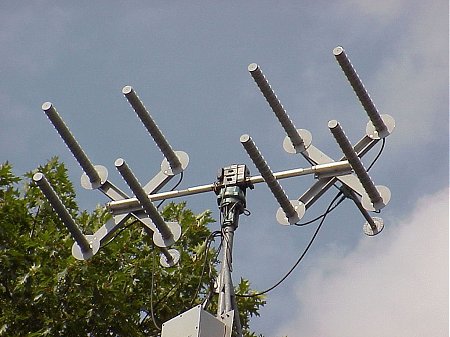 Listen for our Moonbounce Beacon on 1296.000 MHz

Money Matters
| Donate Now via PayPal: | | or via Network for Good: |
| --- | --- | --- |
| | | |
Or, visit these fundraising partners for a painless way to help support The SETI League, Inc.

Heard So Far

Hydrogen line emission, as observed by a Project Argus station in time domain, frequency domain, waterfall and surface plot. Click on the speaker icon to hear the Song of the Stars.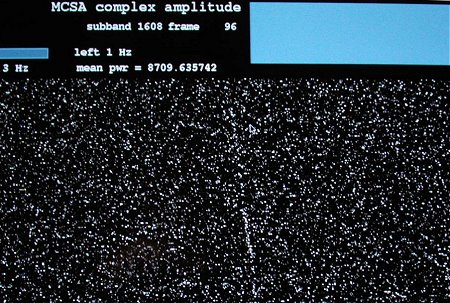 Our 10-Watt 1296 MHz EME signal as received at Arecibo...

...and two years later, at the 100 Watt level.

Making Contact
Postal Address:
P.O. Box 555
Little Ferry, NJ
07643 USA

Office Address:
433 Liberty Street
Little Ferry, NJ
07643 USA

Voice:
+1(201) 641-1770
Fax:
+1(201) 641-1771
Brochures:
join @ setileague.org
Information:
info @ setileague.org
Membership:
+1(800) TAU-SETI
{+1(800) 828-7384}

toll-free

from US & Canada

Top of Page