17th Transportation Bn.


The 17th Transportation Bn was located on Camp Casey, and located in the Happy Valley area. Sometime in early 1957 the 7th Division Reorganization took place, thus was born the 17th Transportation Battalion. The Army went to the Pentomic Divisions. The infantry regiments were renamed battle groups. The 17th remained there through the mid 60s time frame. In the mid 60s, the Divisions were converted from Pentomic to the Road system The 17th Trans provided all the troop movements for the 7th Infantry Divison, both wheel vehicle and track vehicles




Picture taken in 1957, just after the 17th was formed.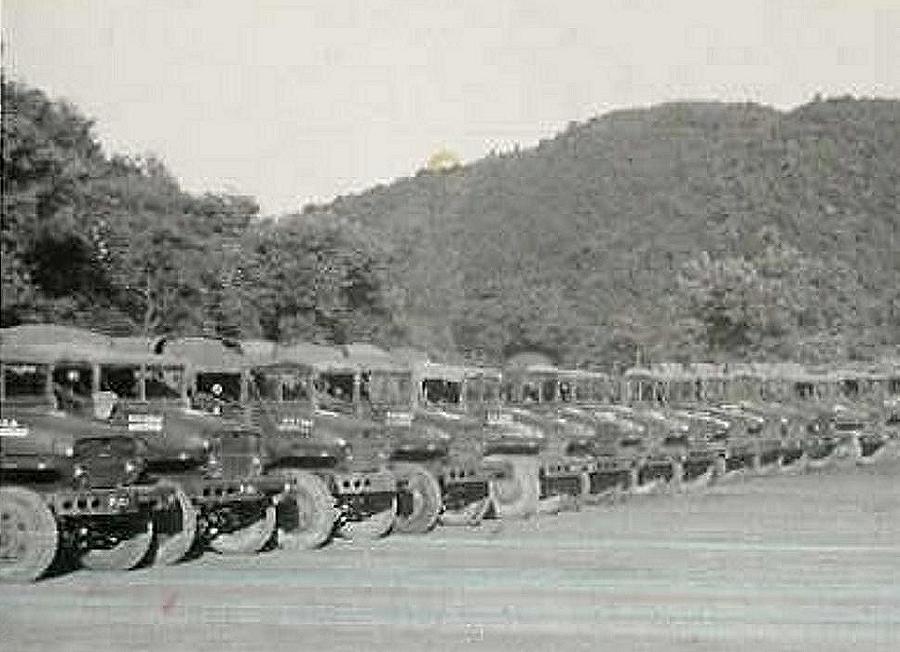 In the July 1963, when the Army went from Pentomic Divisions to the Road system, the 17th Transportation Bn and the 7th QM Co were merged together to form the Reorganized and redesignated (7th S&T Bn.) The M113 APCs went to the Infantry units as part of there TO&E.
(More information when its available)
Camp Casey is located at Dongducheon, north of UiJongBu along MSR #3, approximately forty miles North of Seoul. It encompasses nearly 3500 acres. Dongducheon has also been pronounced Tongduchon and is commonly referred to by the soldiers as TDC.
Camp Casey was named in honor of Major Hugh B. Casey. During the Korean War, Major Casey was awarded the Distinguished Service Cross for action at Hungnam Beachhead while serving with the 7th Infantry Regiment, 3d Infantry Division. He later became aide to the Commanding General of the 3d Infantry Division. Major Casey was killed in a light aircraft crash, in 1951, at the site where the camp named in his honor was ultimately built.
Camp Casey was memorialized in January 1952. When the 3d withdrew from Korea, Camp Casey was taken over by the 2d Infantry Division. It later became Headquarters for the 7th Infantry Division, and in 1971 the 2d Infantry Division reoccupied it once more.


Happy Valley/Dragon Valley Pictures
Pictures of Camp Casey
My New Guestbook
Back to my Assigments Page



[email protected]


If you were in the 17th, drop me a short note.