W1DLO's 10-meter CW
Propagation Beacon
Grid:"FN65je" | Calais, ME
Officially coordinated at 28.221.8 Mhz
"The Easternmost 10m Beacon In The United States!"
&nbsp OFF THE AIR &nbsp
(antenna blew down but will be put back up again soon)
---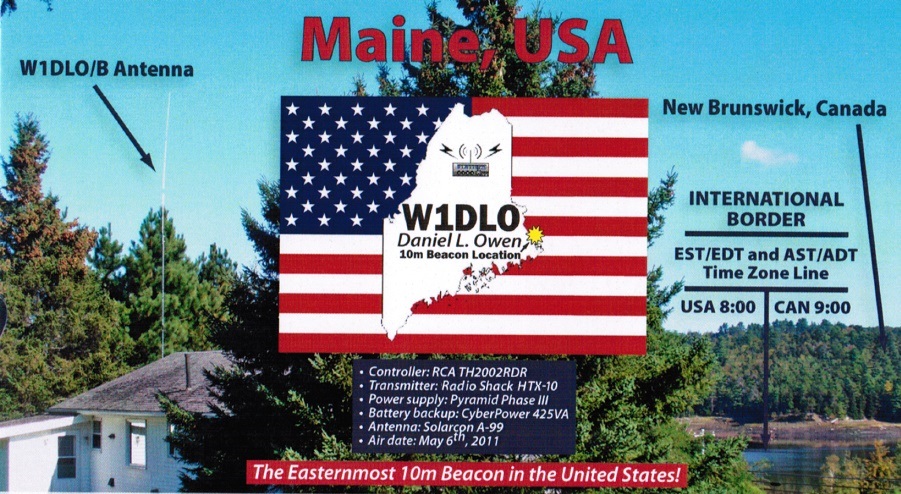 ---
Beacon message...
VVV DE W1DLO/B FN65JE CALAIS, MAINE &nbsp (at 20 wpm)
8 second carrier
W 1 D L O / B &nbsp (at 5 wpm)
10 seconds of downtime
Restart cycle
Hear what the message sounds like...

---
You can find this beacon between frequencies 28.221 - 28.223 MHz with
the center goal being on 28.221.8 MHz. This beacon is located less than
1,000 feet from the New Brunswick Canadian border which is also right
on the line separating the Eastern and Atlantic time zones. It is also less
than 10 miles north of the 45th parallel. (45°10'5"N, 67°14'39"W)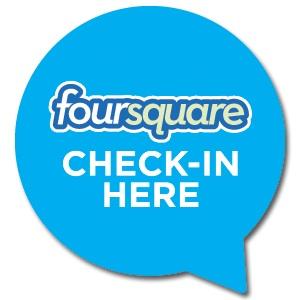 ---
Details of the 10m beacon equipment...
* Controller... RCA TH2002RDR
* Transmitter... Radio Shack HTX-10 (the Galaxy DX99V failed after 7 years in service)
* Power source... Pyramid Phase III
* Coax... TIMES Microwave LMR-400
* Antenna... Solarcon A-99
* Elevation... 30 feet above ground level
               80 feet above sea level
* Power output...  Approx 10 watts (PEP)
* CW speed... Mostly 20 wpm with a brief 5 wpm ID
* Message length... About 1 minute for a complete cycle
* Original air date... May 6th, 2011


[PHOTOS OF THE PAST SETUP]
---
Signal reports and eQSL cards are welcome...
Send an email to...

[email protected]

(My apologies but be aware that I do not do physical QSL cards anymore)

View my "known" confirmation reports by clicking here.
---
Beacon related links...
* Grid Square Search *
* Find a Grid Square *
* Find a Latitude/Longitude point *
* WebSDR.org *
* WJ5O's Coordinated 10m Beacon List (retired) *
* WI5V's Global 10 Meter Beacon List (current/active) *
* HFbeacons - Reports & Archives *

---
End of "Beacon" page
CLICK HERE TO GO BACK