WELCOME To My Home Page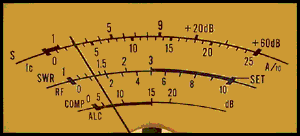 Hi, my name is Keith VK2PKT. I was born & raised in the Bankstown area, (Greenacre), went to school in the local area then went to Punchbowl Boy's High School. My first job was working with Woolworths. During this time I got interested in Electronics, starting off with a 27 MHz CB. In 1984 a good friend & I decided to study for our Novice exam which is now called Standed. At this time we were living in Lakemba just a few streets away from each other. We soon got known as the Lakemba twins on air. With various job changes in 2001 I moved up to Newcastle where I was a Branch Manager for a company. After a few years this company closed down so I started with another company drawing road plans. During this time I meet a lovely lady called Gloria. Which we are now engaged (11) years later. After a while, Gloria also helped out in the canteen at our Radio Club, Westlakes Amateur Radio Club, located on the shores of Lake Macquarie, Newcastle.
In 2012 we moved out to the Central West NSW to Parkes. Parkes is well known for the "The Dish & The Elvis Festival"
You can read more about Parkes in
Keith VK2PKT