Contest screens for YPlog
The YPlog contest screen is a special layout to make contesting easy. A number of supporting contest statistics screens allow you to monitor your progress during the contest. For CW contesting, a smart search and pounce or run mode is implemented.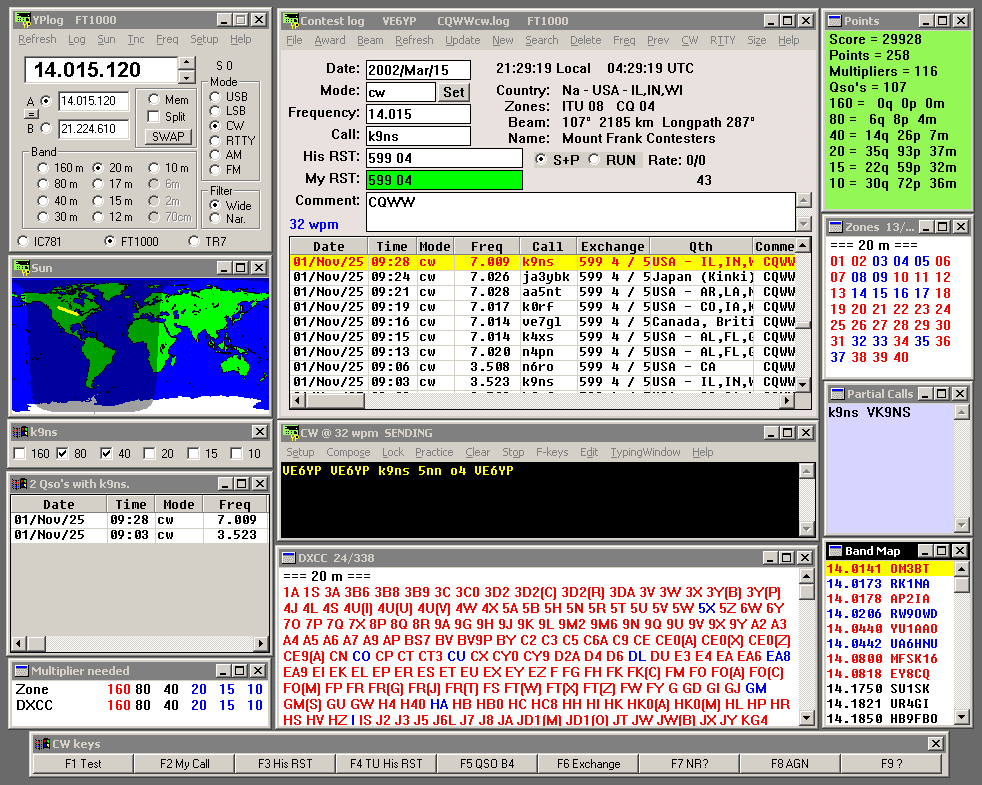 Various contest setup options allow you to choose a contest, set some contest operations items, change the contest screen colours and generate a set of submission files.