BACK TO THE PCB PAGE
---
MODIFICATIONS TO THE GBC LAMINATING MACHINE FOR PCBS

GBC MODEL 95P OR 200 LAMINATING MACHINE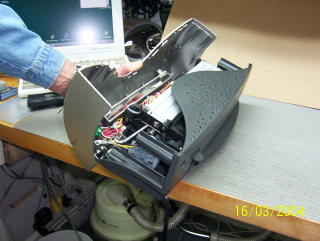 Remove the 4 screws at the back. Lower the front while openning.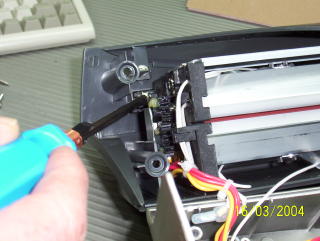 Remove the cover. Remove the rollers, 1 screw on the top.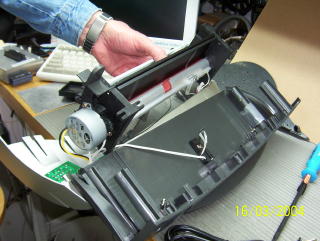 Also 2 screws on the bottom. Do not pull on the bottom wires.



Unhook the motor spring. Remove the 2 screws holding the motor assembly
and the motor.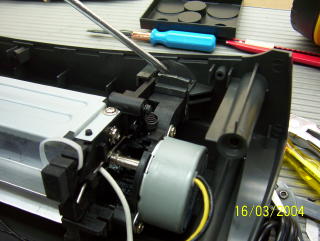 Remove the motor and exchange the gears. The Cut part of the top tongue of the motor assembly.
flange goes toward the motor.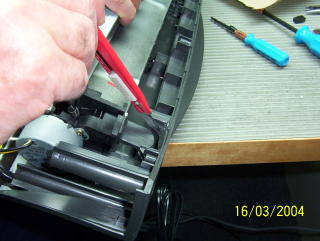 Remove the plastic stoppers on each side of the Remove 1/8" from the top of the openning.
top of the motor assembly guide.





Remove a small part of the top of the motor assembly guide.


The exchange of the gears will slowdown the rollers to put
more heat on the PCBs.

The others mods are needed to mesh more fully the gears.
Make shure that the motor gear is fully engaged in the roller
gear.


---
BACK TO THE PCB PAGE