The Canada Hub Node # 51730
Asterisk (ass-trick) AllStar is very much like C4FM, D-Star and DMR, in that it gives you world wide coverage, but without having to buy expensive radios. You also get much better sounding audio, and this becomes very important, if you have any hearing issues!
Digital radio does have it's perks though, such as call sign display and gps etc. Digital radio uses the AMBE vocoder to encode and decode it's audio. AllStar uses the uLAW codec, while remaining analog.
Below is a picture of my AllStar Node. This is a radioless node and is comprised of a Raspberry Pi, a sound fob and a dtmf mic. With just these few items, you gain world wide coverage, and you can connect to systems such as the HubNet UK. Also, you can add a transceiver, and an antenna, for coverage around your neighborhood, accessing it with a hand held or mobile rig.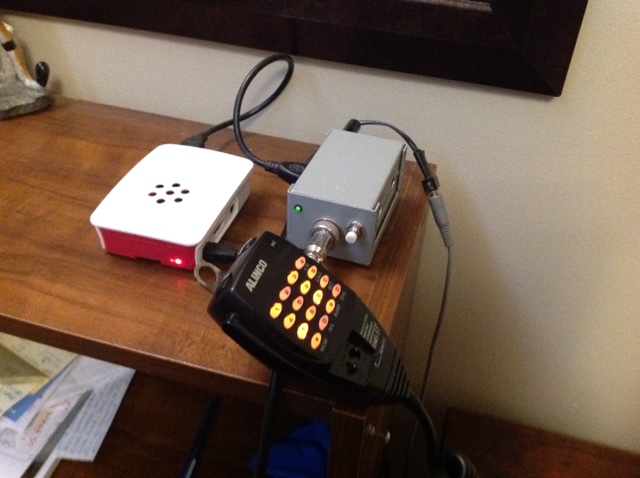 With my radioless node, I can also access it with my mobile phone, using DVSwitch Mobile software, which is really convenient around the house or in the car. In the car you will need data on your phone, which will give you access to AllStar, no matter where you are!

With Asterisk software installed in your Raspberry Pi, you actually have a full blown repeater controller. If you are using this in your repeater, then you can connect your repeater, to any other repeater with an AllStar controller, anywhere in the world!

With AllStar, you are in control. No one can tell you who you can, or can not connect to. You can set up a small local network and chat with other ham friends, who might normally be out of range. You can connect to one node, or as many as you like, unlike the digital modes, where you can only connect to one node, room, or reflector at a time.

In the UK, Hub Net, which is an AllStar system, provides access via Echolink, Fusion, DMR, D-Star, and some other VoIP modes as well!

AllStar has really taken off throughout the world, but not here in the Canadian Maritimes for some reason. Newfoundland has however, linked their province wide repeater system, using AllStar!

For more information about Allstar, see the Asterisk AllStar link in the menu below.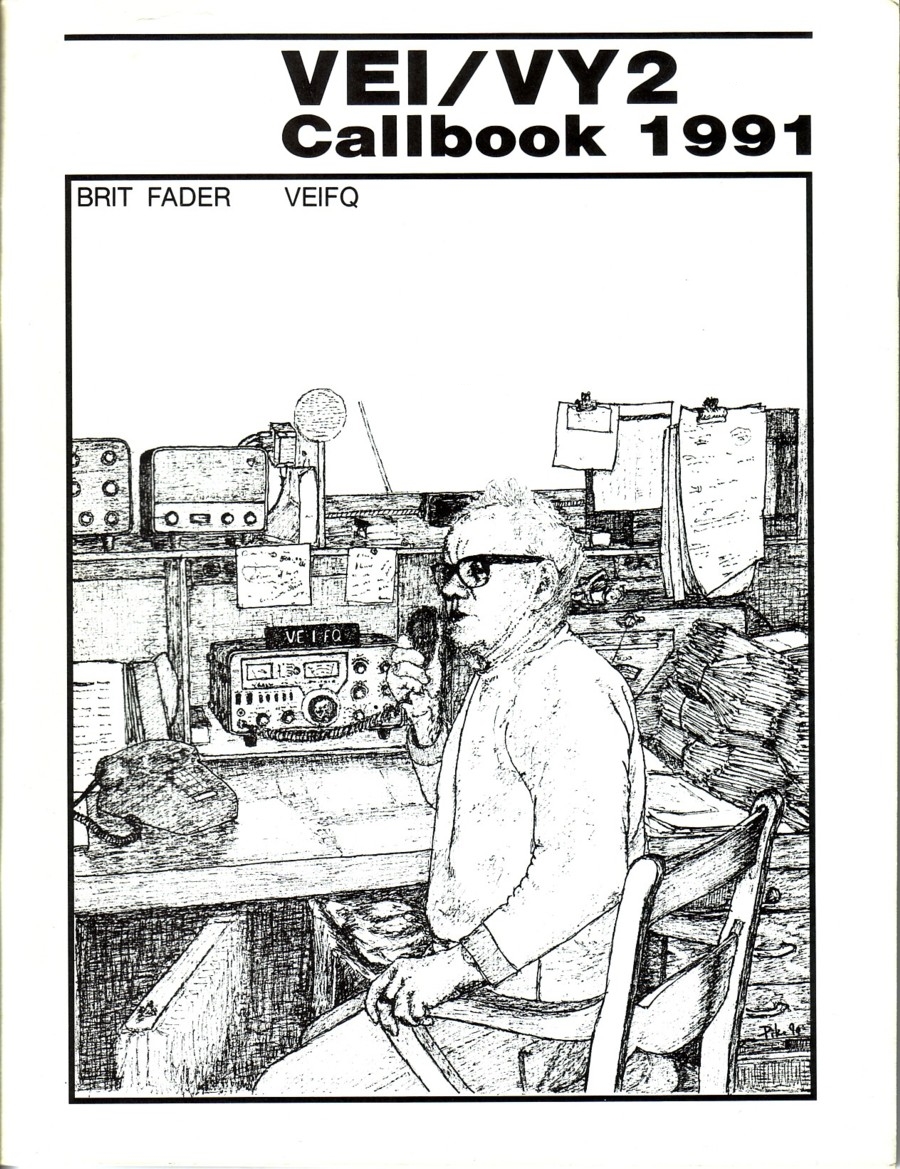 Back in 1991 I drew the cover for our callbook with pen and ink. Click on it for a larger image.