Welcome to the official ...
BOB'S HAM STUDY PAGE
Want to become a licensed radio amateur, or upgrade your quailfications?



---


AMATEUR RADIO LICENSING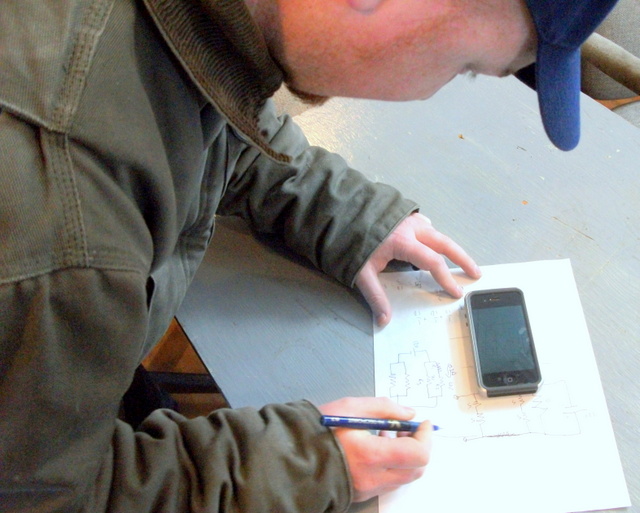 Want to become a licensed radio amateur, or upgrade your quailfications? This Innovation, Science and Economic Development Canada (IS&EDC) - (formerly Industry Canada) page should be your first stop:
Amateur Radio Service

Please be aware that the I.S.E.D.C. site is never fully up-to-date!
e.g. There is no longer a 12 WPM Morse Code qualification,
and there is a new Basic Question Bank (01 June, 2022 edition) at:
http://apc-cap.ic.gc.ca/datafiles/amateur_basic_questions_en.pdf

AND you can do a practice Basic exam (I advise people to do MANY): HERE.

The exam generator, question bank, practice tests, etc., for BASIC and ADVANCED are on the Amateur Radio Exam Generator page.
I urge you to be familiar with the material on THIS page. Your exam will be generated from the questions contained there.
Please BEWARE of material from other sources!
Candidates have wasted time studying outdated/piecemeal/cobbled together and unofficial exam preparation materials...!!!
Please contact me at [email protected] or 902-736-9404 for guidance in studying. I can help. I know some neat practice tricks to help you. (especially with Block Diagrams)
Please do not listen to people who may try to discourage you from writing a test, or from doing well.

I know that you want to do the best you can ! Remember, the pass mark on BASIC is 70%,
but Honours standing is 80%, and that is what you want for access to all frequency bands. The test consists of 100 questions drawn from the most recent question bank.

The fee for each test is $20.00.
Please contact me one week or so before any potential testing date,
in order to make arrangements to write a test. I can give a test ANY TIME that is convenient for both of us.
Although testing is done informally and with low stress, ISEDC has strict rules for testing procedure and reporting of results.

-Robert E. (Bob) McGrath, accredited examiner for IS&EDC
I am also a substitute teacher - all grades/all subjects. (NS #663179)


If you are careful - This BASIC material from 2009 might be helpful.
It is dated, but it could be a useful guide to your studying for the BASIC test.


---


ADVANCED testing resources and links:


I am also happy to arrange an Advanced Qualification test for you, pretty much any time.
Phone me (above number) and we can arrange a convenient time and place. Also call for ANY questions you may have.
This is not "rocket science", but it just takes a bit of work and understanding. The test consists of 50 questions and the pass mark is 70% (35/50). I can help - just ask.


Advanced question bank ( in .pdf)

Advanced practice test

YouTube - Advanced Question: 1 - 4 - 4 - Resonant Frequency Calculation

YouTube - Advanced Question 1 - 5 - 7 Q - Factor Calculation

This is A 1 - 5 - 7, but was previously A 1 - 5 - 1 in old question bank.
(just an example of how things change)
- BE SURE TO ALWAYS USE THE CURRENT QUESTION BANK !




---


"The RULES"

RBR-4 : Standards for the Operation of Radio Stations
in the Amateur Radio Service
Issue 2 - January, 2014 - These are the rules for amateur radio operation.


---


Radio Amateurs of Canada (RAC) has good information for the anyone interested in amateur radio:
Radio Amateurs of Canada's Amateur Radio REQUIREMENTS page.

RAC Beginner Information

Here is a link to: RAC's ExHaminer study/testing software.



Or you can email me:

[email protected]




For comprehensive study materials for Basic and Advanced, why not visit:
&nbsp COAX PUBLICATIONS: Publications For the Radio Amateur
Purchase of a study guide includes access to their web-based Student Success Pages, and other great resources !
---
[email protected]
---
LINKS TO INTERESTING PAGES...


VISIT Bob's Knot Page!




VISIT JOE DONOVAN MEMORIAL TRIATHLON PAGE.

VISIT TOMMY GORDON AMATEUR BOXING CLUB PAGE PAGE.

Why not visit ROBERT'S ROCK PAGE.

Why not visit VA1BOB.

VISIT CAPE BRETON BLOOD DONOR'S PAGE




...Page under construction!!!