SV1BKG
MY QSL.NET HOME PAGE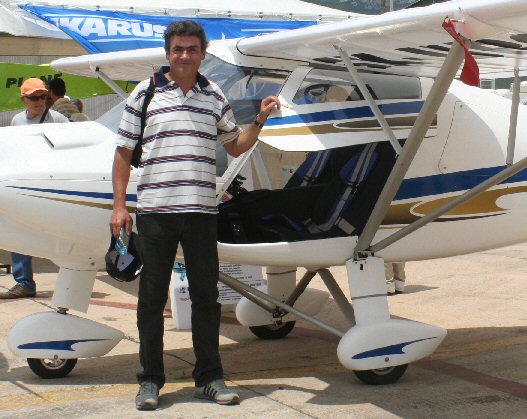 | | |
| --- | --- |
| Me, at the "ICARUS" 2008 Air Show. | Summer 2009 holidays in a greek island. |
Hello there!
My name is Stelios and I live in Athens, Greece.
As you may already have guessed I am an Amateur Radio operator and my callsign is
SV1BKG
My favourite hobbies are:
Amateur radio and satellites
Electronics and science
Computer programming
PIC Microcontrollers
Space and Astronomy
Flight and simulators
Always under construction and permanently updated !
Time now in Greece: