Use Your License to Serve Your Community
Monies received from Amazon, when qualifying items are purchased using this link, go directly to SFARES, Inc. (see below).
Welcome to Santa Fe ARES! We are a group of amateur radio operators who enjoy learning, working, and experimenting with communication technologies. We volunteer our expertise and equipment to serve the public in times of emergency, and enjoy practicing our skills at all manor of events from road races to hospital emergency drills.
You do not need to be a licensed ham operator to help in our mission, but you may become inspired by our activities. Please contact Steve Mesko, WB7Y, [email protected], president, and peruse this website, for more information.
Club Call Sign:
W5SAF


Club Simplex Frequency:

147.555 MHz




Repeater status report
February Wind Damage Update
by Alan, N5BGC
Most of northern New Mexico experienced a lot of wind this week. I heard that it was 70 MPH at the Albuquerque airport at 5200 feet so you can imagine what it was at 10,600 feet on top of Sandia Crest.

The building that is owned by Don Davis, local radio and TV owner, had 4 Rohn towers tied together and was being used by the Rocky Mountain Ham Radio group comprised of hams from Colorado and New Mexico. There were other users with equipment on those towers also. During the wind event all 4 of the towers came down.

The RHMR group had most of their equipment on a roof mount structure so that equipment was not affected. The 5 GHz microwave antenna that links Sandia Crest to Pajarito was on one of the towers as was the UHF antenna for the DMR equipment. Via the Internet connection, we were able to power down these radios so as not to damage them. Our network automatically rerouted traffic to Pajarito Mtn to go through our VPN connection in Taos. We had a camera on the roof mount structure so we were able to view the carnage.

We are waiting for the owner to let us know what his next move is so we can get things back to normal.

Look at link to RMHR for some photos including the one above.


You may be interested in the Santa Fe Amateur Radio Club activities. Find them at https://w5sf.org.
Join the members-only Santa Fe ARES Group on Facebook
Meetings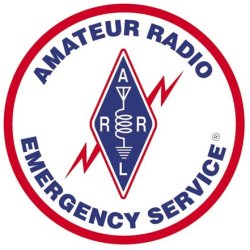 Meetings are on the third Saturday of every month at 0900. Consult the calendar for the location.
Anyone is welcome to attend.
For more information about the Santa Fe ARES organization, contact Steve Mesko, WB7Y, [email protected]
CALENDAR
September
12 (Tue): 2000, Voice Net; Net Control is Steve, K5OVU
16 (Sat): 0900, Group Meeting; location TBA
30 (Sat): Mt. Taylor 50K Run